Conservancy can pursue funding to continue Big Canyon Nature Park restoration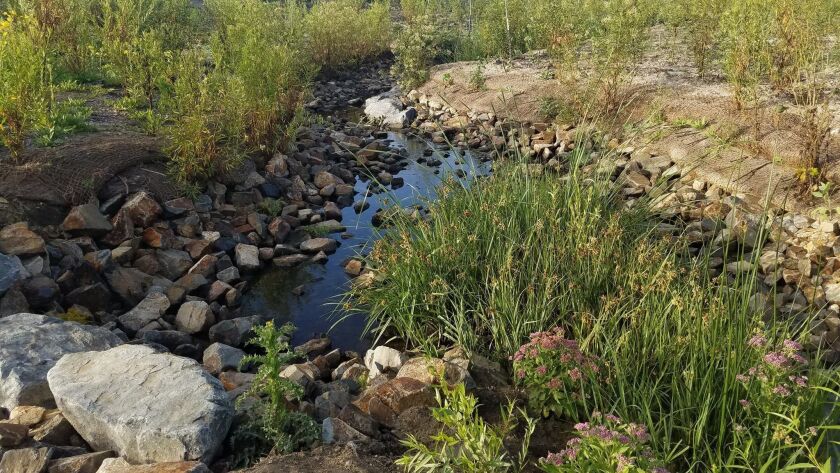 Big Canyon Nature Park is closer to returning to its healthy natural state after the Newport Beach City Council approved a plan to clear out more overgrown invasive species.
The nonprofit Newport Bay Conservancy, the city's partner on the project, can now pursue regulatory permits and the $1.2 million in grant funding it says it needs to restore about 11 acres in the city-owned park by replacing non-native Brazilian pepper trees with native species, such as sycamore, cottonwood and willow.
Goals include stabilizing the creek and floodplain with flood control measures and improving trails.
The project would extend on work the city and conservancy completed in 2017 to restore six acres and reduce selenium — a naturally occurring element that is toxic to wildlife in high concentrations — in the water.
Like that work, much of the next phase is covered by a shadowy pepper tree forest with no under story or native animals, Bob Stein, an engineer with the city, told the City Council on Tuesday.
He said the large pepper trees crowd out native species and conceal campfires and makeshift transient shelters, showing photos of campsites and small burn scars.
Also, a pest known as the polyphagous shothole borer attacks the remaining willows. Affected trees will be pruned or removed.
The earlier restoration appears to promptly be getting a strong foothold. Native regrowth had covered 75% of the area after about a year, Stein said.
Randall English, president of the Newport Bay Conservancy board of directors, said the area will eventually become a riparian corridor flanked with coastal sage scrub, "a safe usable space out of an uninviting mono-culture of Brazilian pepper trees that the only wildlife it seems to be supporting are teenage revelers and the homeless."
"Not exactly the wildlife we're looking to promote," he added.
English said the Back Bay-area park could become a key destination for children's field trips and a place for educational recreation.
If the grant funds come through, work could begin in September and end in June 2020.
---
All the latest on Orange County from Orange County.
Get our free TimesOC newsletter.
You may occasionally receive promotional content from the Daily Pilot.