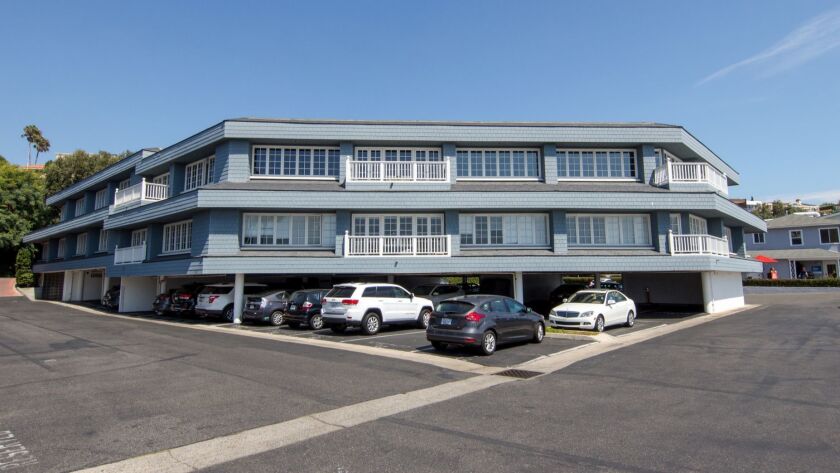 Redwood West, a Newport Beach-based real estate firm, recently acquired the Bayside Square office and medical buildings in Newport Beach. Terms of the off-market deal were not disclosed.
The property — at 1101 and 1111 Bayside Drive, near the bridge to Balboa Island — contains about 40,000 rentable square feet.
Redwood West plans to renovate the property with SMS Architects, rebrand it and enable "tenants to take advantage of the indoor-outdoor waterfront experience," according to a company statement.
Surgery center seeks permit in Huntington Beach
A cosmetic and reconstructive surgery center is looking to open at 19121 Brookhurst St. in Huntington Beach.
Applicant Vinnie Tran of Newport Beach-based VT Design Specialties will request a conditional use permit and variance Tuesday from the Huntington Beach Planning Commission.
Under the proposal, an existing single-story building would be demolished to construct a two-story, 8,663-square-foot medical office.
Tuesday's commission meeting begins at 7 p.m. in the council chamber at City Hall, 2000 Main St.
Lafayette 148 New York opening at South Coast Plaza
Brooklyn-based women's clothing brand Lafayette 148 New York is opening a West Coast flagship store at South Coast Plaza in Costa Mesa.
An opening event for the store is scheduled for 6:30 to 8:30 p.m. Nov. 1. Proceeds will benefit Girls Inc.
South Coast Plaza will have the brand's 21st retail location worldwide. The store's offerings will reflect California's warm climate, according to a news release.
Better Business Bureau O.C. campus moves to Newport
The Better Business Bureau has moved its Orange County campus from the city of Orange to Gateway Plaza at 120 Newport Center Drive in Newport Beach.
The move comes six months after a merger between the former Greater Arizona BBB and the BBB serving Orange, San Diego and Imperial counties.
---