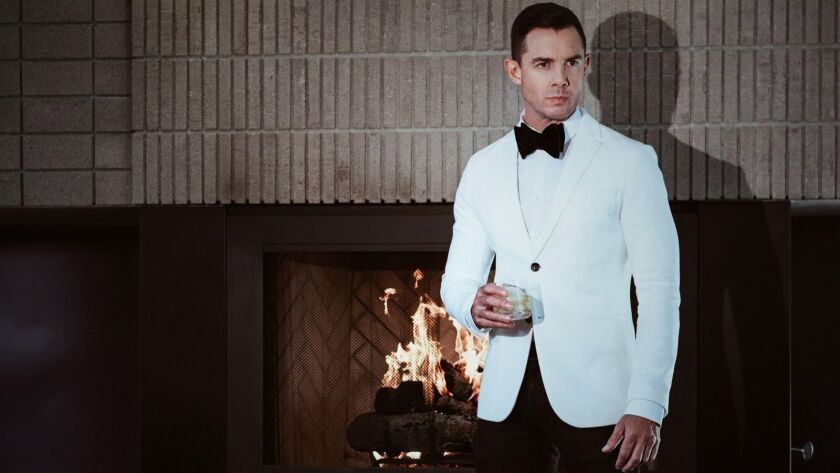 A new club is coming to Costa Mesa's Westside.
Strut Bar & Club, 719 W. 19th St., is slated to open this summer. It replaces Holiday, a speakeasy-style bar that opened in 2016.
Strut describes itself as an "all-inclusive playground for colorful queers, fabulous ladies and every form of self-expression in between."
Costa Mesa-based Davis Ink is designing the venue, which a news release called "a new glittering queer space that feels like it has been an Orange County institution since the '80s."
Strut will feature DJs, dancing and live performances.
"Our goal is to create a comfortable and safe space for all people of all interests and from all walks of life," founder and Chief Executive Luke Nero said in a statement.
For more information, visit strutoc.com.
GritCycle to present fundraiser for John Wayne Cancer Foundation
GritCycle, a boutique fitness studio chain founded in Costa Mesa, will present its sixth annual Gritty Up fundraiser May 31 and June 1.
It will begin with a cocktail reception, music, dancing and auctions at the Lido House hotel in Newport Beach, followed by an indoor cycling session at the hotel June 1. The goal is to raise $400,000 for the Newport Beach-based John Wayne Cancer Foundation.
The event coincides with the 40th anniversary of Wayne's death in 1979.
For more information, visit gritcycle.com/gritty-up.
Newport firm wins social media award
PopShorts, a social media firm founded in 2013 and based in Newport Beach, recently was named a Gold Honoree for Best Contest/Promotion in the 11th annual Shorty Awards, which recognize social media achievements.
PopShorts was recognized for an Instagram scavenger hunt promoting the Lionsgate film "A Simple Favor."
---