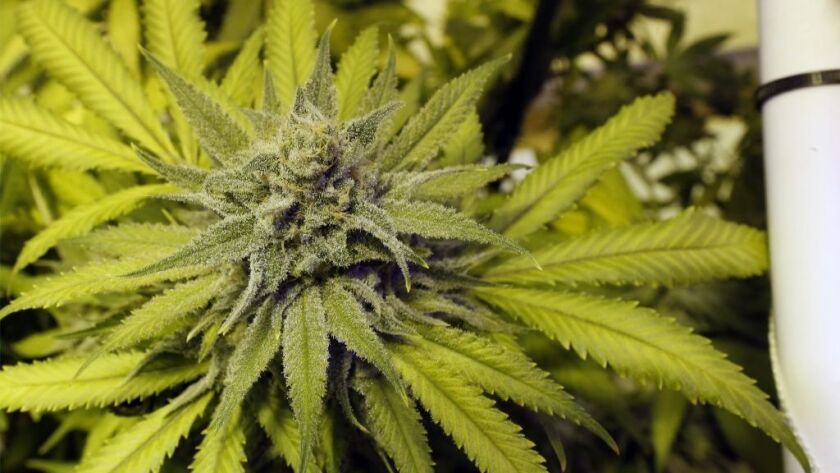 The recent parade of permit applications from marijuana manufacturing and distribution businesses looking to open in Costa Mesa will continue next week, when the city Planning Commission is scheduled to review four more.
All the requests on Monday's agenda are for conditional use permits, which are among several approvals required to open a cannabis company in the city.
Here is the latest lineup of applicants:
Tranz LLC, which is looking to do business in a 2,109-square-foot space at 3505 Cadillac Ave., Unit M-102
Potology LLC, which proposes to occupy a 2,620-square-foot space at 3505 Cadillac, Building H
Triiad, which is seeking permission to operate in 2,035 square feet at 3525 Hyland Ave., Suite 265
Expando Products LLC, which is eyeing a 2,818-square-foot tenant space at 3505 Cadillac, Unit N2
Such businesses — which are allowed in a specified area north of South Coast Drive and west of Harbor Boulevard under the voter-approved Measure X — have been regular fixtures on Planning Commission agendas lately.
Though many applications have sailed through without much objection, commissioners denied three conditional use permit applications this month. The majority of commissioners felt the proposed locations for those facilities — different suites at 3525 Hyland — were not compatible with such uses.
Monday's commission meeting starts at 6 p.m. at the Costa Mesa Senior Center, 695 W. 19th St.
Twitter @LukeMMoney
---