Costa Mesa High School environmental science students collect samples, data in the Back Bay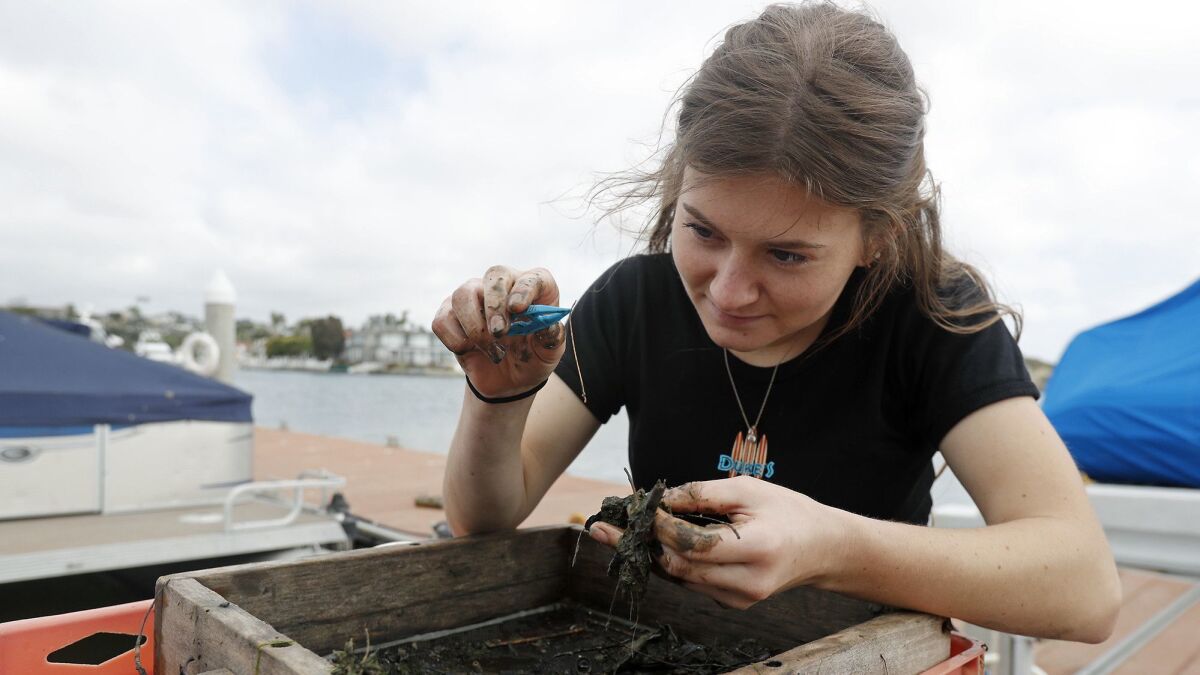 After months of research, Costa Mesa High School environmental science students returned to the Newport Beach Back Bay Science Center Tuesday to gather final data in their examinations of biodiversity in and along the estuary.
The Advanced Placement students formed teams of three to five and in October began researching water quality, mud invertebrates, avian migration and other subjects.
Though teachers provided a list of potential topics, students were given the opportunity to "[find] their way toward something that interests them," said Cristen Rasmussen, an AP environmental science teacher at the high school.
Juniors Amberly Guevara, Xitlali Perez and Meera Nguyen studied how replanted trimmings can assist in the propagation of native plants. Their group took 50 plant "cuttings" and transplanted half of them in the science center's nursery and the other half in nearby Big Canyon to see which would flourish.
The hypothesis, Meera said, was that the cuttings maintained in the nursery would grow better and could be transplanted outdoors to help with habitat restoration.
"The hardest part is that all the cuttings we put out in the wild are not really growing, so it's not giving us a bunch of data to work from," Xitlali added.
Final results from the studies will be presented before a panel of environmentalists June 6 at the Mesa Water District. The experts will provide students feedback on their work.
The projects are part of a field research program involving Costa Mesa High School. The program is being presented in collaboration with the California Department of Fish and Wildlife, and local environmental groups Project Grow, Orange County Coastkeeper and the Institute for Conservation Research and Education. Huntington Beach High School and Estancia are involved in a field research program run independently by ICRE.
"Hands-on experience, I think, is the best way to learn," said Robin Madrid, education program coordinator for Fish and Wildlife. "[Students] are getting everything firsthand. They're … learning the concepts, not just in a classroom, but out in the field."
"It's all encompassing, really," Madrid added. "It just brings that added value, I think, where hopefully [students] can turn around and really understand the concepts and be able to apply it to their daily lives where they understand how they impact the watershed and the estuary."
Dyana Pena, educational director for Costa Mesa-based Coastkeeper, said the idea for the partnership came out of panel presentations done last year for the Institute of Conservation Research and Education's field research program.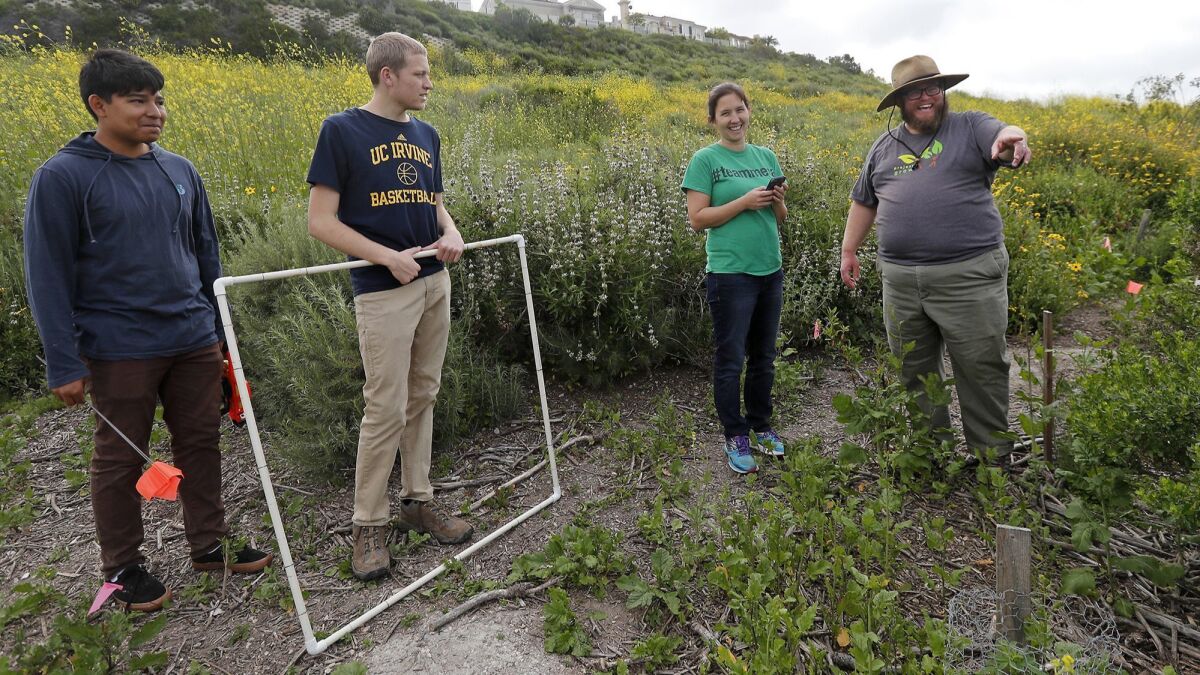 Mesa High seniors Riley Roman, Rachael Kricorian and Haley Wolf were studying the water quality based on the organisms found in the mud. They said they felt lucky to participate in the program, but called finding trash, such as cigarette butts and consumer products, in the mud grabs frustrating.
"Thinking about that we probably contribute to a lot of the pollution in the water is really hard for me to think about," Haley said. "There was a water bottle cap and straws. Like, I use that stuff every day. It's hard to grasp that, 'Oh gosh, I'm also hurting the environment.'"
"Like, 'Oh gosh, this is where it can lead.'" Rachael added. "We've seen the damage that it causes and it's so sad."
---
All the latest on Orange County from Orange County.
Get our free TimesOC newsletter.
You may occasionally receive promotional content from the Daily Pilot.