College Park Elementary principal's transfer upsets teachers and parents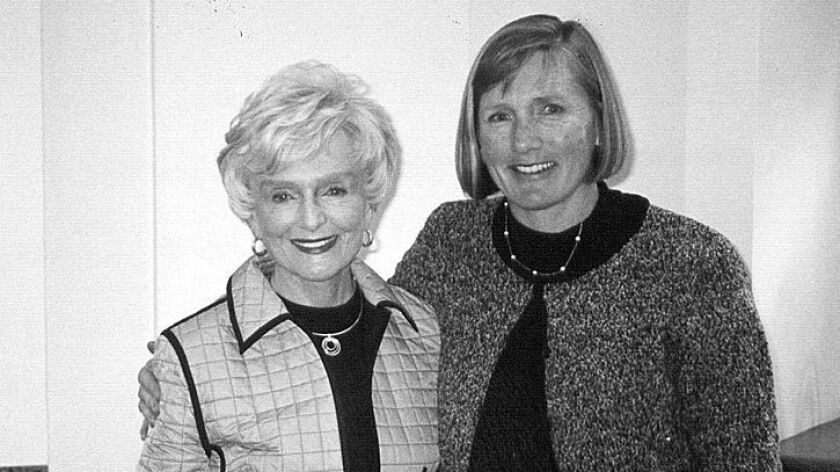 College Park Elementary School's principal is being transferred to another school by the next academic year, but parents and teachers are collecting signatures in hopes that the Newport-Mesa Unified School District will reconsider its decision.
Supt. Fred Navarro announced Julie McCormick's transfer to staff members at the Costa Mesa school on Friday. McCormick is scheduled to become principal of Newport Coast Elementary, and Newport Coast's current principal, Duane Cox, is being reassigned to Rea Elementary in Costa Mesa, where he will replace interim Principal Alex Morales by next school year.
News of McCormick's reassignment spread, and teachers and parents who support keeping her at College Park believe her reassignment isn't a "smart move" for students or the community.
Kindergarten teacher Leslie Murtaugh said McCormick, who has been at the school for eight years and speaks English and Spanish and has studied Mandarin, is the perfect leader for College Park. Murtaugh said the school has thrived partly because of McCormick's ability to connect with Spanish-speaking parents and her dedication in helping to spearhead the school's Mandarin language immersion program in 2015.
"We just don't want her to go," said Murtaugh, who emailed the district Friday asking it to reconsider.
"Mrs. McCormick has language skills that are nearly impossible to find and are very necessary for student success at College Park," Murtaugh wrote. "Her Chinese, Spanish and English make her an invaluable asset. Our Mandarin program is still in its infancy, and the district has committed to its success."
McCormick declined to go into detail about her transfer, saying in an emailed statement Wednesday that "it has truly been a wonderful experience being here at College Park, and I embrace the new challenge at Newport Coast."
Asked whether McCormick requested the transfer, district spokeswoman Annette Franco said she couldn't divulge such information.
Nitzie Morales, parent of a fourth-grader at College Park, said she was "shocked" to hear about McCormick's transfer and began calling parents to help start a petition as a way to voice her discontent.
She questioned how the district could reassign a principal without consulting parents.
"It's upsetting," said Morales, who said she has collected about 100 signatures since Tuesday. "We're not happy the way it's being addressed."
Board President Karen Yelsey said Wednesday that the board understands the transfer is difficult for the community, but she said "such changes are well-thought out at the district level."
Yelsey added that the district "will work closely with parents and staff to find a new principal for College Park that meets the needs" of the community.
A forum is scheduled for 6 p.m. June 8 at the school's multipurpose room to gather residents' input, Franco said.
She added that it isn't uncommon for the district to reassign principals.
Franco said one reason McCormick is being reassigned is that she's from the Newport Coast community and "understands to build upon what Dr. Cox started at Newport Coast."
Cox is a better fit for the Rea community, Franco added.
Cox did not respond to a request for a comment Wednesday.
Julie Smith, a third-grade teacher at College Park, said McCormick is a "better fit" there than at Newport Coast.
When parent Luis Munos heard about McCormick's transfer, it felt like "a bucket with cold water hit" his back, he said.
McCormick made sure all parents "felt comfortable," Munos said.
During meetings, he said, McCormick would go "back and forth with no reason" to translate for parents who spoke Spanish. She "has the heart to make sure everyone is well-informed," he added.
Morales and Munos said they will scan the collected signatures at the end of the week and email the board and superintendent.
Twitter: @vegapriscella
---
All the latest on Orange County from Orange County.
Get our free TimesOC newsletter.
You may occasionally receive promotional content from the Daily Pilot.