Costa Mesa council to consider awarding design contract for long-term homeless shelter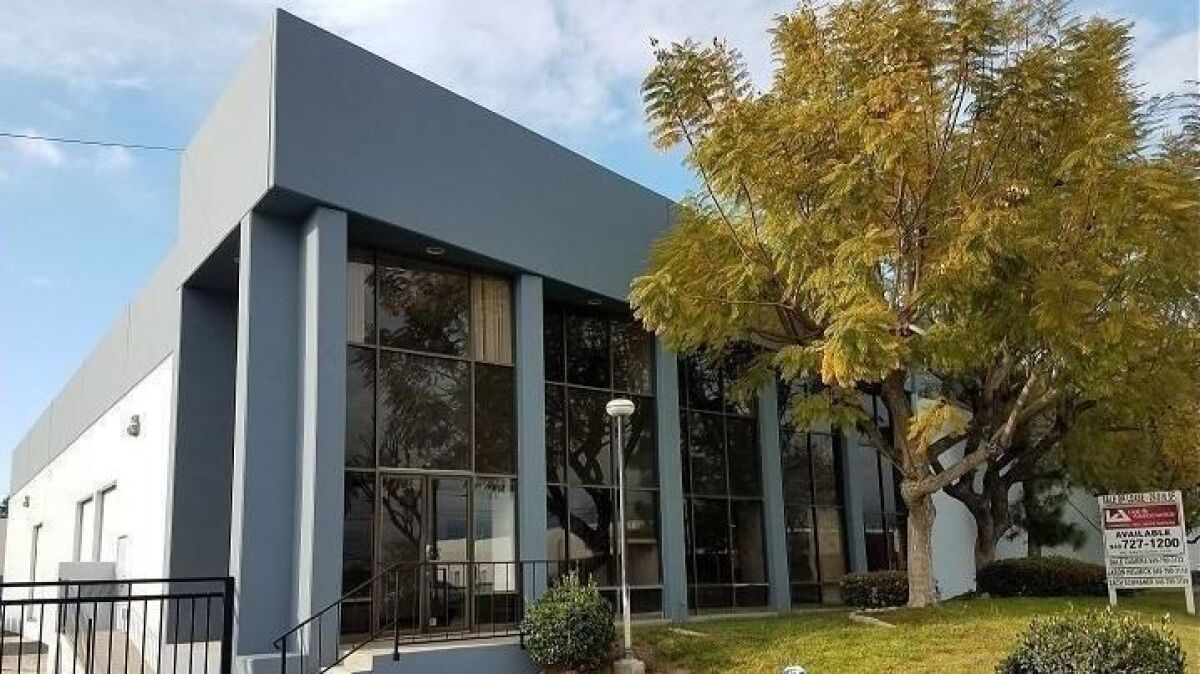 Costa Mesa may take the next step toward opening its permanent homeless shelter when the City Council considers approving a design contract to remodel a recently purchased property near John Wayne Airport.
The council will vote Tuesday on whether to award a $375,000 contract to Costa Mesa-based architects Robert Borders & Associates to convert what is currently an industrial warehouse at 3175 Airway Ave. into a 50-bed facility that should open in about a year.
The future shelter, on 1.34 acres, would have 24-hour security and be reservation-based, with no walk-ups allowed. It would be run by Mercy House Living Centers, which also operates the Bridges at Kraemer Place shelter in Anaheim.
The existing warehouse is close to 30,000 square feet, about twice as much as the city plans to use for the shelter. The city may lease out the leftover space to offset some of its costs.
In the meantime, the city, Mercy House and Lighthouse Church of the Nazarene are partnering on a temporary shelter. A modular building housing 50 people, plus portable restrooms and showers, opened in April in the parking lot of the Westside church, 1885 Anaheim Ave.
As planned, the permanent shelter would have sleeping quarters, restrooms and showers for men and women, a kitchen and dining hall, a laundry room and office space.
Costa Mesa officials have said opening the temporary shelter cleared the way for the city to resume enforcing local anti-camping laws. Those were effectively on hold for about a year because of a federal lawsuit filed in January 2018 on behalf of homeless people cleared from a former encampment along the Santa Ana River and a subsequent ruling from the U.S. 9th Circuit Court of Appeals that it is unconstitutional to prosecute homeless people for sleeping on public property when they don't have access to shelter.
The city settled the riverbed lawsuit in March — around the same time the council approved buying the Airway Avenue site for $6.925 million. Developing a local homeless shelter is a main component of the settlement.
The city closed escrow on the Airway site in April.
Tuesday's council meeting starts at 6 p.m. at City Hall, 77 Fair Drive.
Cell phone facilities
The council also will consider several requests by cell phone carriers to install small-cell facilities atop streetlight poles, mostly in the Mesa Verde area.
Verizon Wireless is seeking to place facilities on Oriole Drive, Country Club Drive and Club House Road, while AT&T is looking to do so on Elm Avenue and Labrador Drive. Verizon also wants a facility on Enclave Circle in the South Coast Metro area, and AT&T is seeking to place one on Adams Avenue near Fairview Road.
---
All the latest on Orange County from Orange County.
Get our free TimesOC newsletter.
You may occasionally receive promotional content from the Daily Pilot.