Costa Mesa to hire sustainability czar, though some council members question the cost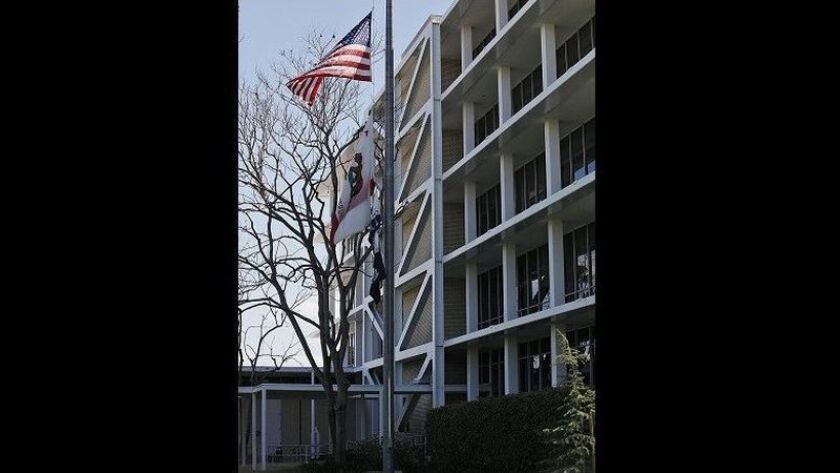 Costa Mesa plans to spend money to save money — and the environment — once it fills its newly created energy and sustainability services manager position.
The sustainability czar will have wide-ranging job duties, including developing and administering the city's environmental conservation and sustainability programs, planning and directing recycling and waste management, identifying opportunities for reducing greenhouse gas emissions, and meeting with developers and city staff to bring a "green" perspective to project design. The manager's compensation will be up to $200,357 per year, including salary and benefits.
The City Council approved the position on a 5-2 vote Tuesday, with members Sandy Genis and Allan Mansoor dissenting. The two were skeptical about the price tag, suggesting the work could be done more cost-effectively with a temporary consultant rather than a full-time staff member.
Assistant City Manager Tamara Letourneau said the pay — with a base salary range of about $104,000 to $139,000, or about $50 to $67 an hour — is based on the "division manager" scale, though the plan isn't for the sustainability manager to have his or her own staff.
"Division manager implies you're going to have a whole section, and if you don't have the supervisory responsibilities, then perchance the salary range should be not as ambitious," Genis said. "And if you do have supervisory responsibilities, is this simply the first step toward a larger expenditure?"
Letourneau said the city needs someone who can hit the ground running and be able to work with colleagues at all levels in all departments.
She said energy efficiencies will reduce expenditures, satisfying a broader city goal of fiscal sustainability.
"We're asking a lot of this position and we need to have someone with a higher level of authority to work with the other departments to implement the things that we're looking for," Letourneau said.
She added that the manager's work will be an ongoing effort that can't be completed during a one-year contract.
Councilwoman Andrea Marr, who persuaded the council to avoid a planned delay of the position as a cost-saving measure when it passed the city's fiscal 2019-20 budget last month, does similar work in the private sector by day and was enthusiastic about the hire. As part of her work, she frequently travels internationally to help other cities become more sustainable.
"It kills me on that international flight that I am going so far away to do the things that I wish we were doing in our own city," she said.
She said the manager's proposed pay fits the industry standard and that savings and initiatives must be maintained over time.
Marr gave the example of utility company PG&E choosing to create extended blackouts on windy days when the risk of wildfire is high, a response to devastating fires like the ones that decimated swaths of the Northern California wine country in 2017 and the town of Paradise last year.
"There are going to be things that happen over the next couple of years related to energy, related to climate, related to sustainability that we need to be prepared for," Marr said. "We need to have somebody in-house who's able to talk to the right departments, already know the right contact in the right department and put together a plan for these things that are going to be inevitable."
Mayor Katrina Foley said a sustainability manager is the future.
"This position will become the norm for every single city within the next five years, maybe even sooner," Foley said. "It will become like the planning director, the [human resources] manager, the police chief and the fire chief."
An ad for the job was not yet posted on the city's website as of Friday afternoon. Letourneau said it may take a few months to get somebody on board.
---
All the latest on Orange County from Orange County.
Get our free TimesOC newsletter.
You may occasionally receive promotional content from the Daily Pilot.