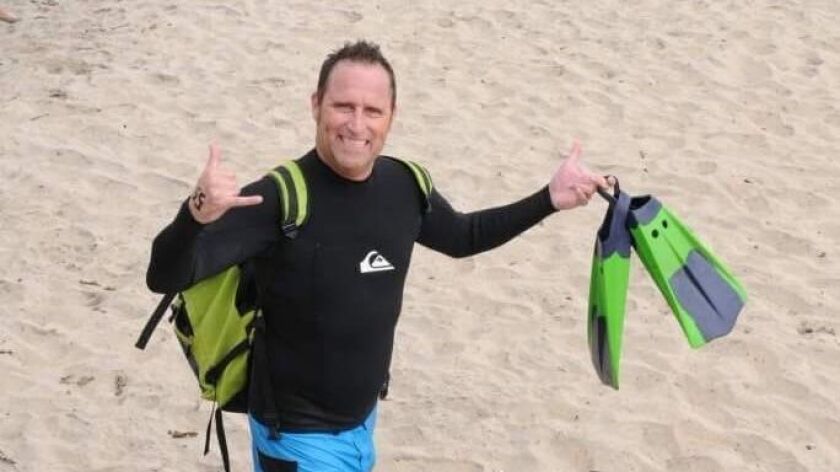 A San Diego-area city official who grew up in Fountain Valley was shot and killed while vacationing in Mexico over the Christmas break, authorities said.
Doug Bradley, administrative services director for the city of Imperial Beach, died during an apparent robbery attempt around 4 a.m. Dec. 28 in Ixtapa, a resort town along Mexico's Pacific coast, the Mexico News Daily reported.
He was killed a day before his 50th birthday.
According to the San Diego Union-Tribune, a Mexican government spokesman said Bradley was shot three times.
At the time of his death, Bradley was living near the ocean in Tijuana but working in Imperial Beach.
"Doug Bradley was loved by all that knew him," Imperial Beach Mayor Serge Dedina said in a statement. "He was always positive, loved to surf and had helped to turn around the city of Imperial Beach's financial management as well as restructure city administration to make it more efficient and resident-friendly."
Bradley was born in Huntington Beach and raised in Fountain Valley, according to his longtime friend and former neighbor Mark Tomko.
Bradley graduated from Fountain Valley High School in 1986. He married his high school sweetheart but they later divorced. He had no children.
Tomko, who lives in Northern California, described Bradley as a friendly, sports-oriented person who became an avid surfer in his youth. The two spent many hours in the waves off Huntington Beach. Bradley also played football, basketball, baseball and soccer, Tomko said.
Tomko said he reintroduced Bradley to surfing a few years ago, helping him get a surfboard and wetsuit. In 2014, they went on a surfing trip to Nicaragua.
"He always loved the ocean and the freedom of surfing," Tomko said.
Tomko said Bradley enjoyed his job and the people he worked with. "He felt appreciated and that he was making great improvements at the city of Imperial Beach," Tomko said.
"Doug's greatest gift was his ability to instantly bond with people and make new friends," he added. "I'm fortunate that he was my friend for almost 50 years."
Twitter: @BradleyZint
---