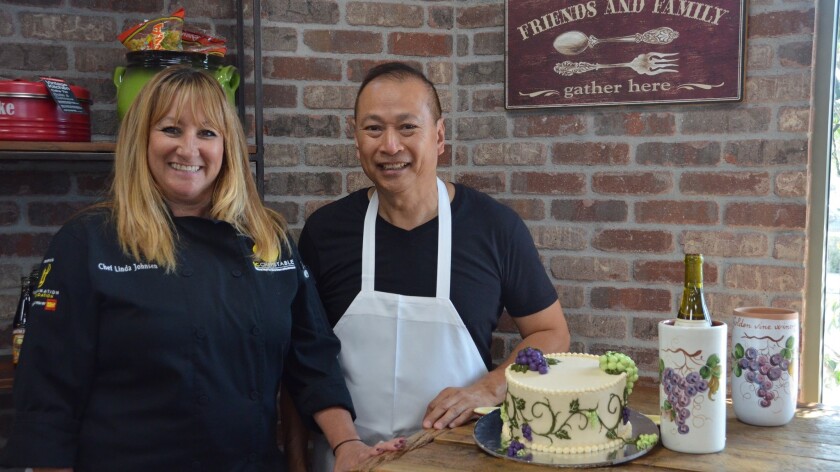 Newport Heights resident Carleen Butterfield couldn't find anyone to make an orange-flavored, orange-colored birthday cake.
"How about lemon?" was the standard response from local bakeries — that is, until she put the word out on Nextdoor where Linda Johnsen read her post and agreed to do it.
Johnsen is the owner and executive chef of Filomena's Italian Kitchen and Filomena's Italian Market at 2400 Newport Blvd. in Eastside Costa Mesa.
The market and deli, which opened in January adjacent to the restaurant, sells custom cakes created by the shop's in-house baker.
Thuan Pham, a baker with 35 years of experience, specialized in French pastries before mastering Italian techniques.
Among the dessert staples at the market are the Italian rum cake, offered by the slice; zabaglione; and chocolate vasetto di crema, described as "exceptionally light and airy" when the Los Angeles Times published the recipe.
"When someone calls he can make anything, from wedding cakes to a 'Minion' theme," Johnsen said. "Customers bring in items and photos for him to duplicate."
It may take more time to do things like re-create a human face, but Pham said he will do it — just not too fast.
In the end, the specialty orange cake with a jazz band theme was worth the extra effort. It was for Butterfield's friend whose favorite color and favorite flavor is orange. The man, who also had orange hair, is a former musician and a 50-year Newport Beach resident who was not well at the time, according to Butterfield. The cake was a big hit.
"His wife and hostess of the birthday party said, 'This cake is so good we should take it to the Orange County Board of Supervisors and have it declared the official cake,' " Butterfield said with a laugh.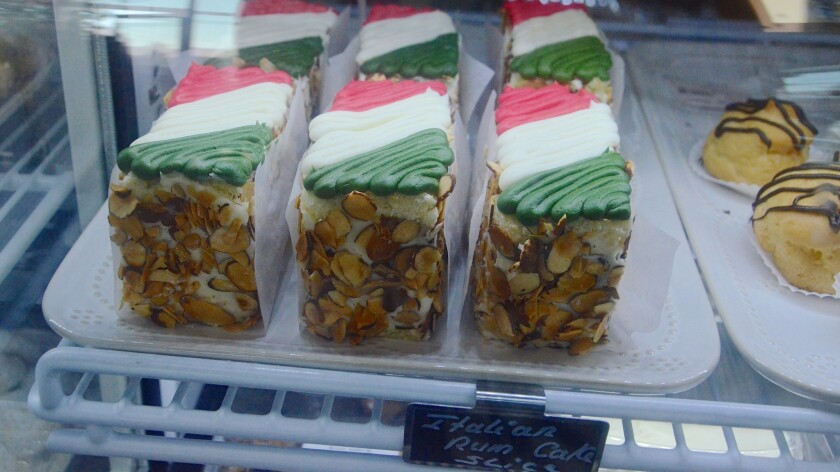 Johnsen said one of her motivations with the business is to be part of the community — to create in their own backyard.
"We have a lot of respect for our customers and go out of our way to listen to what they want," Johnsen said. "I make sure I'm there for customers. If someone calls 15 minutes beforehand and asks for a lasagna, we help them get what they need. As long as we have the product, we'll do it. Hospitality is about making it happen. There is no 'No.' "
Johnsen moved to Newport Heights 17 years ago from Philadelphia. She was a real estate broker until the recession when she decided to try something different. Now she is carrying on her Italian heritage preparing the food she grew up with.
Filomena's Italian Kitchen, named after Johnsen's grandmother, is in its fifth year and has been nominated for a Golden Foodie Award. Winners will be announced at a Sept. 24 gala.
And on Sunday afternoon, Johnsen will be at the inaugural Pacific Wine & Food Classic in Newport Beach, where she will showcase assorted grilled bruschetta and demonstrate how to make salmon cheesecake.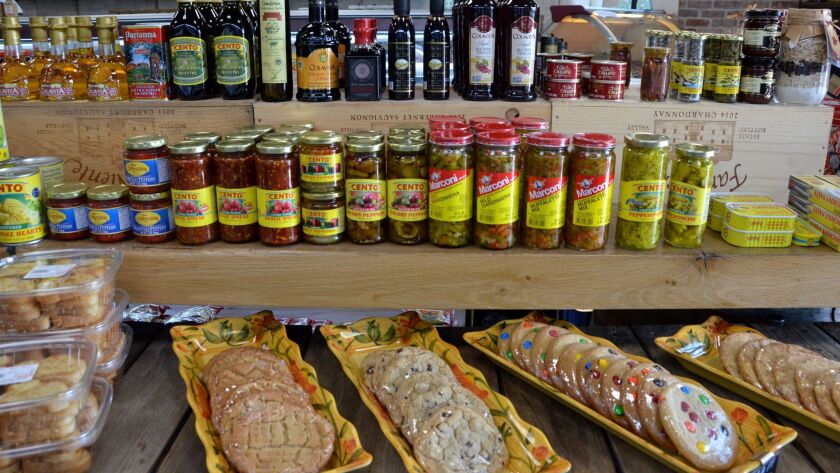 Johnsen is also influenced by her clientele, who she said dictate what goes on the shelves at Filomena's Italian Market.
"We now carry lupini beans because a customer came in and asked for the product," she said.
"I'm there all the time," she added. "I try to meet customers, make sure that I walk out from the kitchen and say 'hello'. I figure, if they can take the time to give us the business, then I can take time out of my day to to go out and talk to them."
SUSAN HOFFMAN is a contributor to Times Community News.
---