H.B. city attorney seeks 3 new employees to help target illegal businesses
Huntington Beach City Attorney Michael Gates is requesting support from the City Council to bolster his team with three new employees to expedite a clampdown on illegal businesses.
Gates wants to hire an expert from the residential treatment industry and an investigator to gather evidence and support city code enforcement. He also wants to hire an attorney to focus solely on illegal businesses.
A detailed proposal will be presented to the City Council at its meeting Monday.
"The hope and design is [that] going after illegal businesses will increase quality of life and residents' experience throughout the city," Gates said. "To do that, we're going to need more resources."
On Oct. 12, Gates and the Orange County district attorney's office took legal action against what they believe are five illegal residential alcohol or drug rehabilitation facilities, also known as sober-living homes, in Huntington Beach.
The lawsuits contend the facilities are a public nuisance operating without proper licensing — violating California's civil code and Huntington's municipal code — and constitute unfair competition for legal businesses.
The action marked the first in a planned series of lawsuits after the City Council gave Gates the green light to partner with the district attorney's office to crack down on illegal in-home businesses.
Huntington Beach has about 100 sober-living homes, of which 50 to 75 are illegal, Gates said.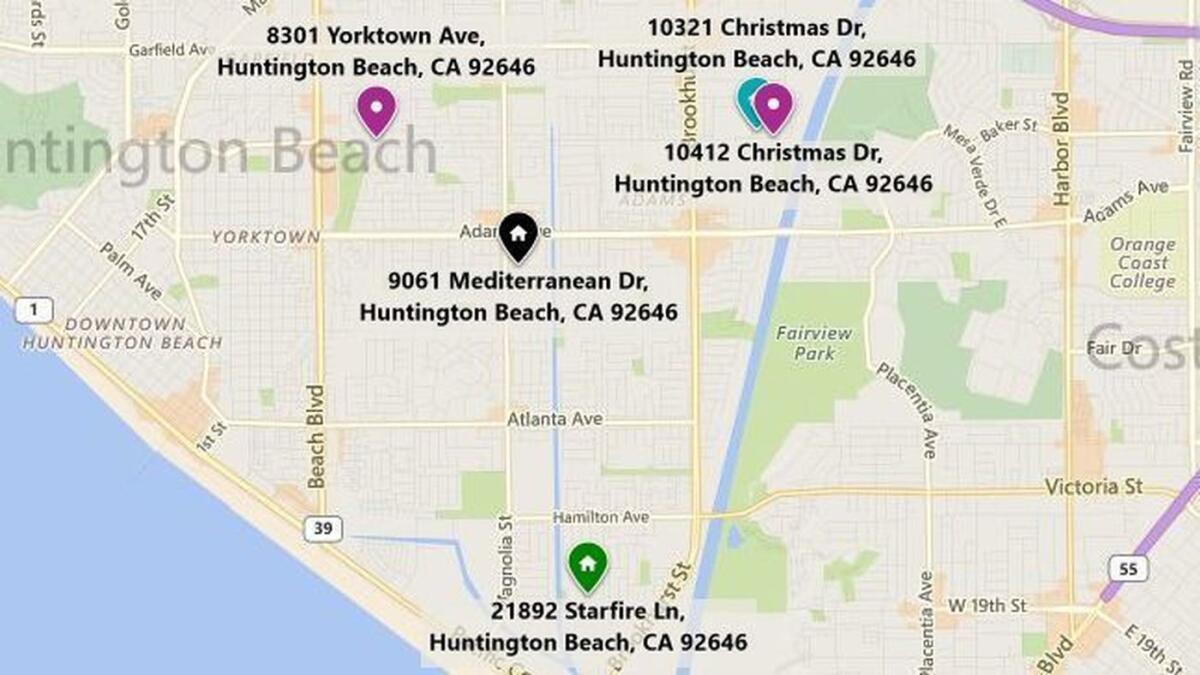 The operations and property owners listed in the lawsuits — StepHouse Recovery Inc., Nevaeh Re 1, Coastline Recovery, David and Andrea Lacy and Anthony Roxstrom — have locations throughout Huntington Beach.
One of the facilities is in talks about shutting down, Gates said, though he declined to specify which one.
Increasing his team, Gates said, would help the city take on other types of illegal businesses as well, such as short-term rentals, marijuana dispensaries and massage parlors.
Short-term vacation rentals — typically residences rented out for 30 days or less — aren't allowed in Surf City, but many are listed on online rental sites. Gates estimates the city has 700.
Illegal medical marijuana dispensaries and massage parlors are on a smaller scale, Gates said — about 12 dispensaries have been shut down in the past two years.
If the council does not accept Gates' proposal to expand his staff, "we'd still move forward with our efforts to sue illegal businesses, just on a smaller scale," he said.
Twitter: @vegapriscella
All the latest on Orange County from Orange County.
Get our free TimesOC newsletter.
You may occasionally receive promotional content from the Daily Pilot.