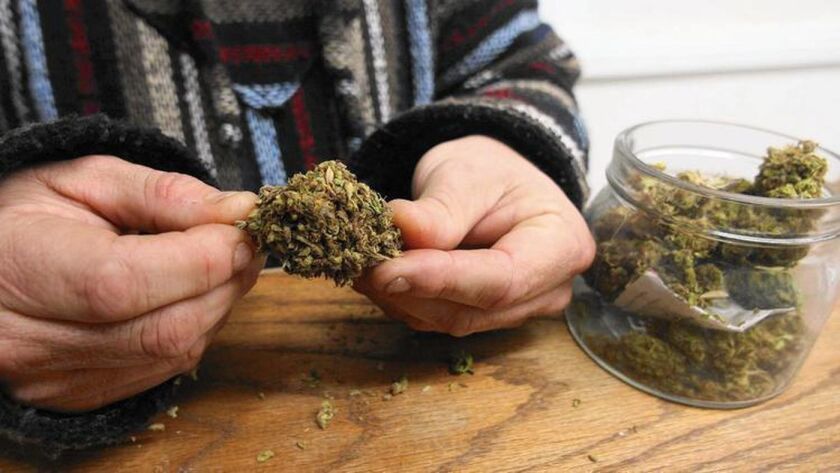 With general-fund revenue increases projected to taper off in coming years, the Huntington Beach Finance Commission this week recommended several potential budget-tightening and revenue-generating solutions.
Among them are increasing fines for illegal short-term rentals, reducing city staff and exploring opportunities for marijuana-related revenue.
"Some recommendations will be unpopular with employees, but at the same time we hope they realize implementing some recommendations may make funding available for salary increases," Finance Commission Chairman Nouha Hreish told the City Council during a study session Monday.
If the council decides to pursue any of the proposals, the items will return for formal consideration and approval.
Commissioners estimate possible budget deficits of $1.059 million to $1.385 million from fiscal 2019-20 through 2022-23, Hreish said.
Commissioners believe cracking down on illegal short-term rentals by boosting fines could mitigate such shortfalls, though the possible revenue from that is unknown. Short-term rentals — typically residences rented out for 30 days or less — currently aren't allowed in Huntington Beach.
Stricter fees for things such as parking meters, library room rentals and business license applications and renewals could generate $799,000 per year, Hreish said.
Current fines for illegal short-term rentals — up to $1,000 per day per violation — are "very low" and should be increased to $1,000 for the first offense and $2,500 for the second, he said.
Commissioners estimate the city has 700 illegal rental operations.
Several operators attended the City Council's regular meeting later Monday to tell how renting out their homes serves as their livelihood.
But with code enforcement staff strained in dealing with sober-living homes that serve people recovering from alcohol or drug addiction, Councilwoman Lyn Semeta recommended using an independent contractor to help with enforcement against illegal short-term rentals.
Councilman Patrick Brenden suggested using the Sunset Beach community as a guide in estimating how much money short-term rentals generate.
Hreisch also recommended the city conduct a study of cannabis-related revenue opportunities, though the potential is unknown.
"We realize there are some issues with placement of retail locations … but to us, it seems silly to close the door on that option before we get that study," he said.
The City Council last year approved a zoning amendment prohibiting the sale and distribution of nonmedical marijuana by businesses. The amendment also regulates the cultivation of recreational marijuana.
Some council members said allowing sales and distribution of recreational marijuana may be viable in the future but they would rather see how other cities deal with Proposition 64, a statewide initiative that allows people 21 and older to use and cultivate nonmedical marijuana.
Commissioners believe the city's deficits could be larger than the figures provided and that reducing city staff could help.
Hreisch urged the council to begin the process now instead of waiting for a budget crisis.
Council members requested a more in-depth packet of the commission's presentation.
"The devil is always in the details," Brenden said. "Each item could be a full study session on its own. The impact on things like fee increases and taxes need to be looked at in the lens of who are they affecting. Residents or visitors? Don't want to put it all on visitors."
In June, the council approved a $373-million budget for fiscal 2018-19 that dedicates 55% of the general fund to public safety and 15% to infrastructure.
Twitter: @vegapriscella
---