Ban on recreational marijuana businesses OK'd by Huntington Beach City Council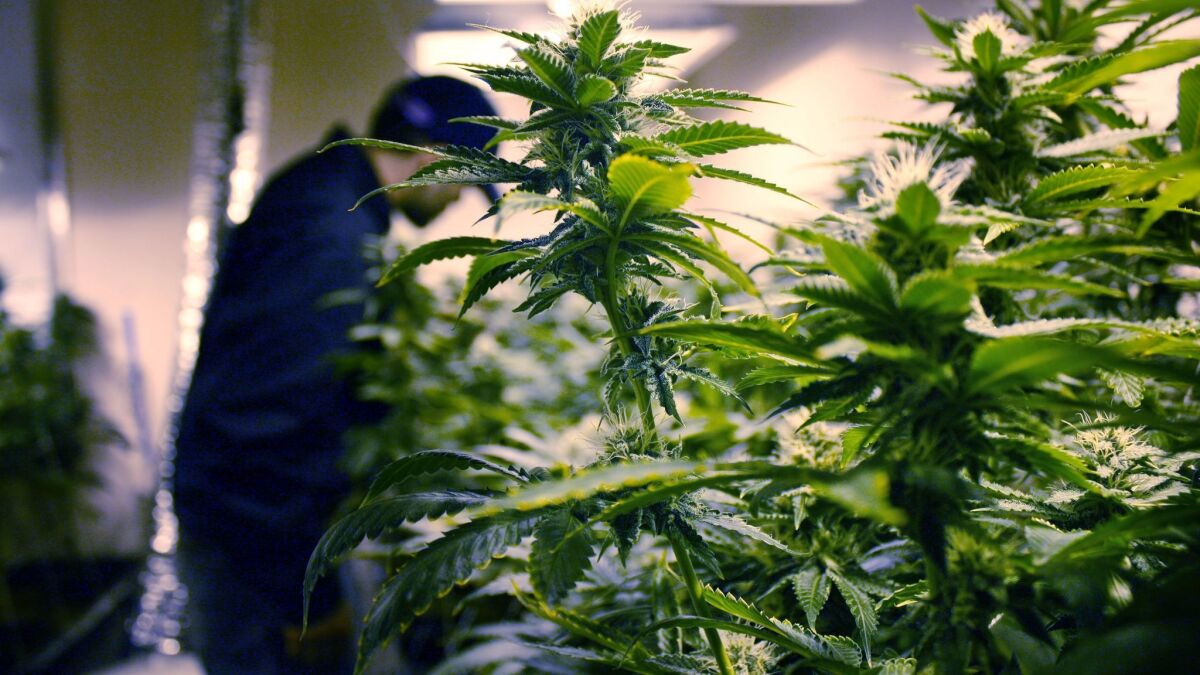 The Huntington Beach City Council unanimously approved a new zoning amendment Monday prohibiting the sale and distribution of non-medical marijuana by businesses.
The amendment also regulates the cultivation of recreational marijuana.
Some council members said allowing recreational marijuana sales and distribution may be viable in the future, but they would rather watch and analyze how other cities deal with implementing Proposition 64, which allows people 21 and older to use and cultivate non-medical marijuana. The proposition, approved by voters in November, has stipulations granting local governments the ability to ban recreational marijuana businesses and regulate cultivation.
Councilwoman Jill Hardy said other cities may glean some tax revenue from marijuana sales, but Huntington Beach should take the time to learn from others.
"It's prudent on us to see how the industry performs in other cities," added Councilman Erik Peterson, echoing Hardy's sentiment. "I don't see us as a laboratory."
The Police Department contends that non-medical marijuana businesses and deliveries could have negative effects, such as an increase in robberies, thefts and burglaries, a city staff report states.
The department says cities that have non-medical marijuana businesses have seen increases in arrests related to driving under the influence, according to the report.
Under the Huntington Beach amendment, outdoor cultivation of recreational marijuana is illegal. Indoor cultivation is restricted to private residences in an enclosed area.
Several members of the public showed up to voice their opinions on the amendment.
Henry Carey said he wasn't in favor of the ban, citing marijuana's health benefits. He said it's substantially helped treat his epilepsy.
Eric Lucas said the tax revenue from recreational sales could be beneficial to the city.
The Planning Commission voted 6-1 in late July to recommend approval, with Commissioner Dan Kalmick dissenting on grounds that he believes the city is devoting a large amount of resources to regulating a "boogeyman."
Twitter:@benbrazilpilot
---
All the latest on Orange County from Orange County.
Get our free TimesOC newsletter.
You may occasionally receive promotional content from the Daily Pilot.