Feb. 13 hearing set on lawsuit challenging clearing of homeless camps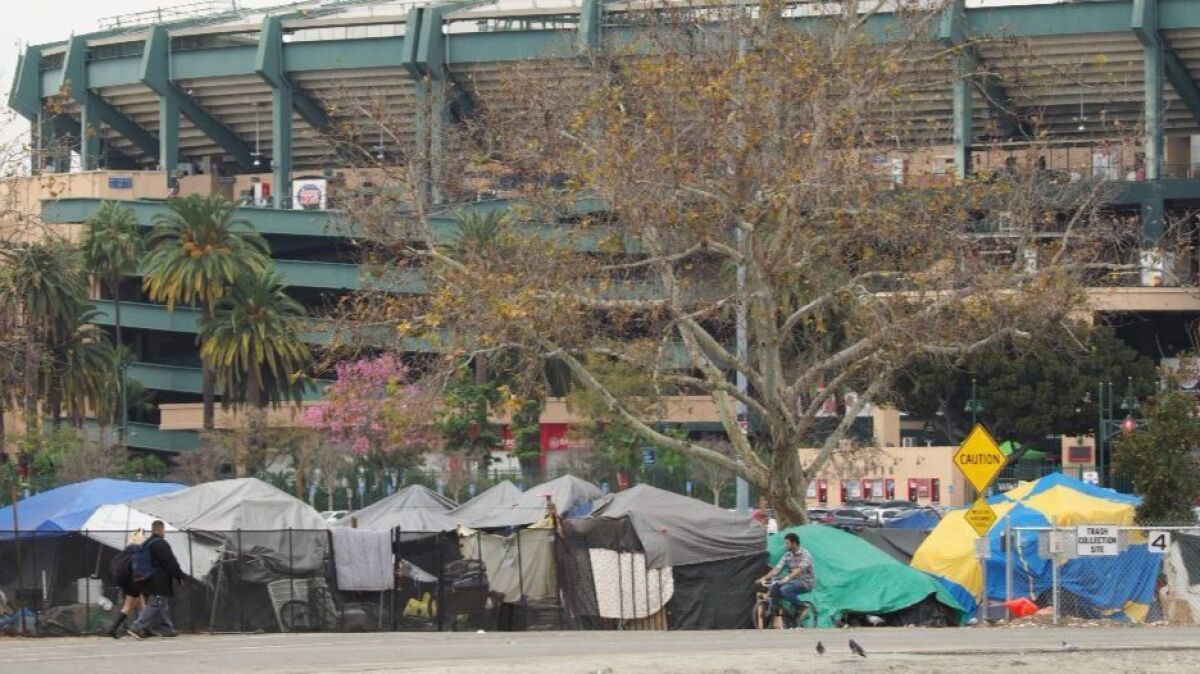 A hearing is scheduled for next week to determine whether a federal judge will temporarily block Orange County and the cities of Costa Mesa, Anaheim and Orange from enforcing anti-camping, trespassing and loitering laws against homeless people.
The Feb. 13 hearing is related to a lawsuit filed last week seeking to halt an ongoing effort to clear homeless encampments along the Santa Ana River and prevent the three cities from citing or arresting those who violate municipal rules prohibiting camping in public areas.
U.S. District Judge David Carter scheduled the hearing and directed representatives of the county and cities to appear and be prepared to provide information about the "number and circumstances of any citations issued or arrests made, if any," under those laws since the start of the year.
"The court is concerned that persons who leave or are evicted from the riverbed may subsequently be cited by defendant cities under those cities' anti-camping or anti-loitering laws, even though those persons may not be able to find a shelter or other place to sleep," according to the order, issued Sunday.
The lawsuit filed Jan. 29 alleges the county and the cities have taken actions that effectively have forced homeless people to move to the riverbed and that now the county is moving to push those people back into cities without a plan to provide adequate housing and shelter.
The plaintiffs are Orange County Catholic Worker, a group that provides services to the poor, and seven homeless people who live in encampments along the Santa Ana River.
In a statement last week, Orange County Counsel Leon Page said he had "no comment on the merits of the litigation" but that the county was looking "forward to discussing positive solutions that will benefit all stakeholders, including the population encamped in the Santa Ana riverbed."
Twitter @LukeMMoney
---
All the latest on Orange County from Orange County.
Get our free TimesOC newsletter.
You may occasionally receive promotional content from the Daily Pilot.