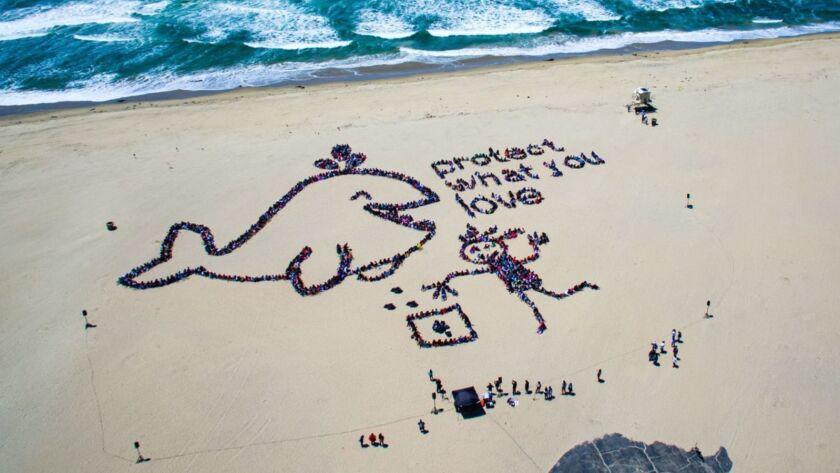 Hundreds of Orange County students got in formation Tuesday at Huntington State Beach to create the shape of a giant whale to show support for clean oceans.
As part of the Kids Ocean Day program, students, many from inland schools, were invited to the beach to form the design, which also included a person throwing litter into a trash can and the words "Protect what you love."
This is the 11th year that Costa Mesa-based environmental group Orange County Coastkeeper has organized the event for Kids Ocean Day. The nonprofit is celebrating its 20th anniversary.
Support our coverage by becoming a digital subscriber.
---