District attorney charges Colorado man in the 1973 murder of an 11-year-old Corona del Mar girl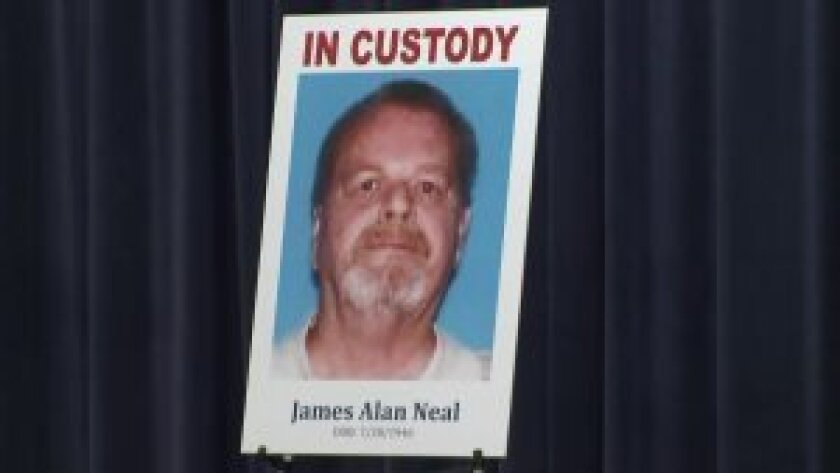 Nearly 46 years after the lifeless body of 11-year-old Linda Ann O'Keefe was found among the cattails in Newport Beach's Back Bay, Orange County prosecutors announced Wednesday that they've charged a Colorado man in the girl's death.
James Alan Neal, 72, faces one special circumstances murder count — making the case eligible for the death penalty — along with proposed sentencing enhancements for kidnapping and lewd and lascivious acts.
"The significant arrest for the brutal sexual assault and murder of Linda O'Keefe is an affirmation to never give up on solving cold cases," Orange County District Attorney Todd Spitzer said.
If convicted, Neal faces a minimum of life in prison without parole. Spitzer is assessing whether to pursue capital punishment.
"Death may be a consideration in this case," he said at a Wednesday morning press conference in Santa Ana. "There is a process in place to consider death, and I will follow that process."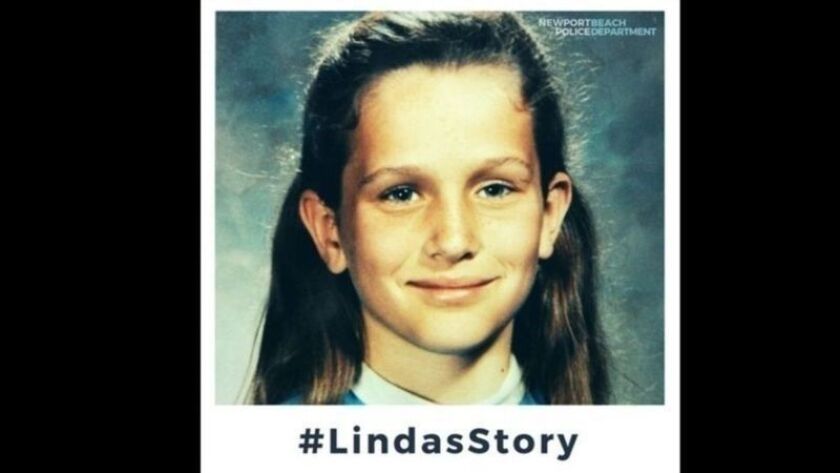 Genetic material run through a genealogical website, Family Tree DNA, pointed investigators to Neal in January, Spitzer said, however he would not comment on whether the DNA directly matched the suspect or belonged to a relative.
"As a result of genealogical submission they got an indication that James Alan Neal might be the suspect," Spitzer said.
Through "good, old-fashioned police work," officers pursued Neal as a suspect and, during surveillance, collected a DNA sample from him, Spitzer said.
Neal was arrested "without incident" Tuesday by local authorities in Colorado Springs, Colo., where he remains in custody and, barring any legal challenges, awaits extradition to California, Newport Beach Police Chief Jon Lewis said.
The charges against Neal are sealed.
Neal, previously known as James Alan George Layton, lived in the Newport Beach area with his family at the time of the O'Keefe's death, the district attorney said.
"He left the area shortly after this particular murder," Spitzer said.
Layton moved to Florida and changed his surname to Neal following "an incident" there, though Spitzer declined to elaborate.
"At this time we are not discussing his criminal history," Spitzer said.
Neal later moved to Colorado.
Linda vanished on July 6, 1973, while walking home from summer school at what was then Lincoln Intermediate (now Lincoln Elementary) in Corona del Mar. Her body, still clad in a white dress adorned with blue flowers that her mother had sewn, was found the next day in a ditch along Back Bay Drive. She had been strangled, her body discarded in the brush.
Her parents are deceased, though her two sisters are still alive and have been notified of the arrest, Lewis said.
O'Keefe's case is fresh on the minds of law enforcement and area residents because it was the topic of a 2018 media campaign on Twitter called #LindasStory, where Newport police revisited the case on its 45th anniversary, narrating the events that preceded her death in O'Keefe's imagined voice.
The Twitter campaign coincided with the release of a video overview of the case and a computer-generated profile of the suspect based on DNA.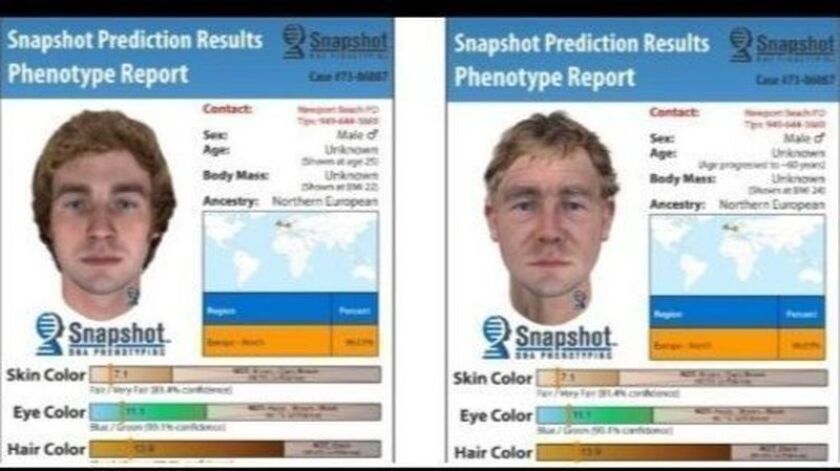 Parabon NanoLabs, a medical laboratory based in Virginia, used DNA evidence to create a facial composite and calculate information about gender, ancestry, freckles, skin tone, and eye and hair color. The lab provided two profiles: one of a man in his mid-20s and another detailing what he might look like today in his late 60s or early 70s.
Police said that when they released the profile they hoped it would provide a break in finding Linda's killer after an investigation spanning four decades. The suspect snapshot did not lead to Neal's arrest, authorities said.
While the Twitter campaign did not directly lead to the identification of the suspect, the anniversary of the murder and the public awareness campaign reinvigorated interest and urgency to crack the cold case, Newport Beach police said. Linda's photo hangs on the wall of the police department's detective unit.
Retired Newport Beach Police Officer Stan Bressler was on duty when O'Keefe's body was discovered. A patrol officer in 1973, he remembers responding to Back Bay Road and spreading out across the road while searching the crime scene.
Bressler lived in Costa Mesa at the time and had three school-aged kids, so the case resonated.
"Things like that just didn't occur in Newport Beach back then so it was a shock to everybody," Bressler said. "It hit the department really hard."
"I'd always hoped that they'd get the guy," Bressler said.
---
All the latest on Orange County from Orange County.
Get our free TimesOC newsletter, coming in August.
You may occasionally receive promotional content from the Daily Pilot.