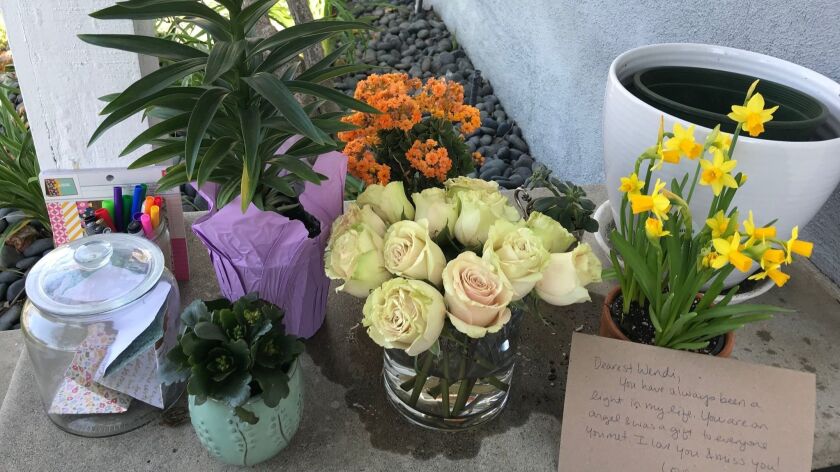 Friends and neighbors of the Costa Mesa woman whose body was found last weekend in a Newport Beach condominium adorned the doorstep of her home Wednesday with flowers, notes and well-wishes for her two children.
Wendi Miller, 48, was found dead along with Darren Partch, 38, in Partch's residence Sunday night when his roommate arrived home after being away for the weekend.
Newport Beach police said they are investigating the case as a double homicide. No arrests have been made.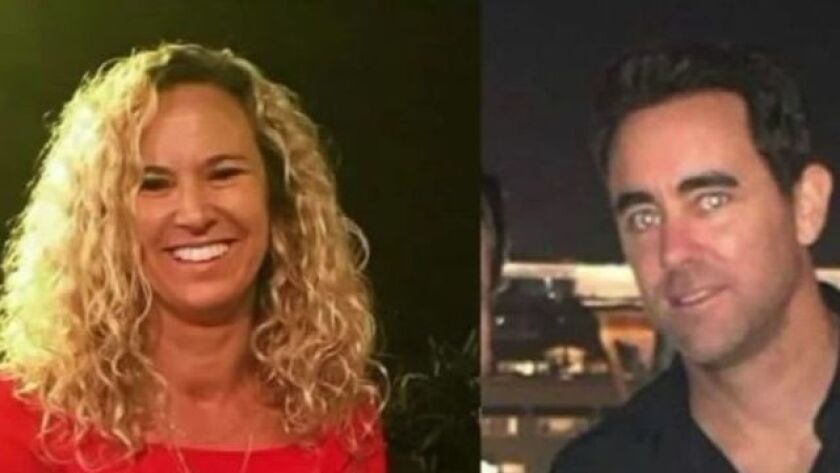 Roses and daffodils accompanied handwritten notes at Miller's home in the 300 block of Broadway.
She had lived in the area for about two years, according to a neighbor who said she was "heartbroken" by Miller's death.
As of Wednesday evening, an online fundraiser titled "Wendi Miller Celebration of Life Memorial Fund" had brought in nearly $11,000 since it was established Tuesday. It was unclear how the money would be used.
Comments accompanying the more than 100 donations described Miller as "sweet," "bubbly" and "kind."
Miller's friends and family launched a search for her on social media after she went missing last weekend. She was last seen at about 1:45 a.m. Saturday before leaving the Sandpiper bar in Laguna Beach. She planned to give Partch a ride home since the two lived a few blocks from each other, her friends said.
After Miller failed to appear for Easter festivities over the weekend, relatives became worried and reported her missing to the Costa Mesa Police Department.
Miller's son Luke Carpenter posted on social media Monday that his mother had been shot. Police have not confirmed how she or Partch died.
Miller was chief executive of Wings for Justice, a Newport Beach nonprofit that advocates for children in the family court system. She also was an advocate for people who have experienced domestic violence.
"We … are deeply grieving the loss of our dear friend and leader, Wendi Miller," the organization said in a statement Wednesday. "We have had the privilege of working with this gifted visionary who not only poured her life into WFJ but, more than that, poured her life into each of us."
Partch worked in Irvine as an account executive, according to his LinkedIn profile, and was a former hockey player. He last played for the San Diego Gulls in the East Coast Hockey League in the 2005-06 season.
KTLA contributed to this report.
Support our coverage by becoming a digital subscriber.
---