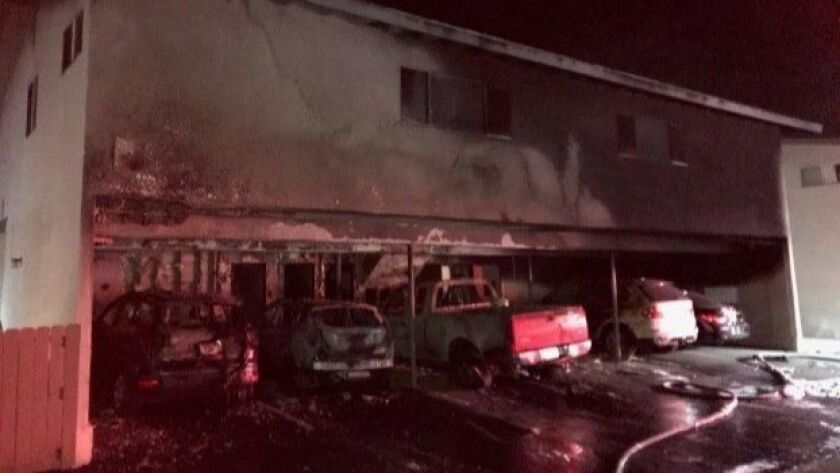 Five vehicles and two apartments were burned in an early-morning fire in Newport Beach on Tuesday, authorities said.
Newport Beach firefighters responded to apartments in the 1000 block of Buckingham Lane at 1:52 a.m. after receiving reports that multiple vehicles were on fire in a carport, fire officials said.
Two apartments above the carport were damaged. Two families living in the apartments were evacuated and were unable to return because of the damage. No one was injured.
Fire crews knocked down the blaze in about 30 minutes, authorities said.
The cause of the fire is under investigation.
Anyone with information about the fire is asked to call investigators at (949) 644-3113.
Twitter: @HannahFryTCN
---