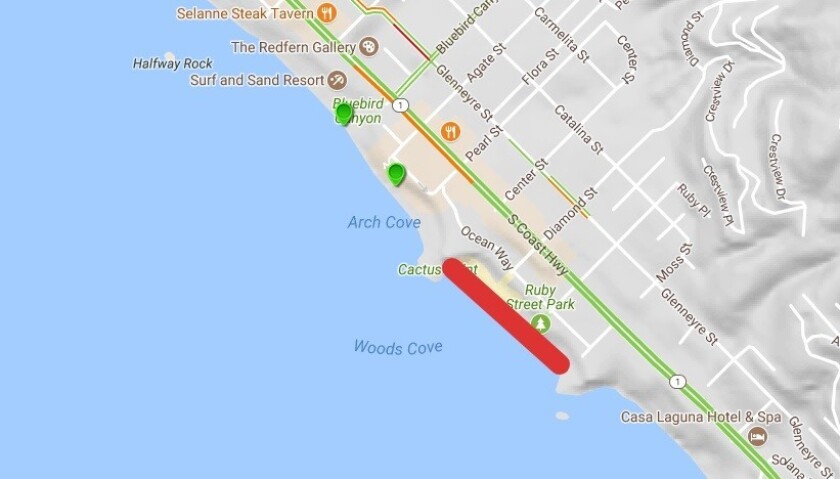 A portion of the ocean at Laguna Beach is closed to swimming, surfing and diving after about 500 gallons of raw sewage spilled into the water Sunday.
Laguna Beach city officials reported the spill — which affects the water at Woods Cove between Center Street and Moss Street — to the Orange County Health Care Agency at 7:30 p.m., said Anthony Martinez, water-quality program manager for the agency.
A sewer line that became blocked because of tree roots and flushable wipes caused sewage to back up and flow out of a manhole cover at the intersection of Ruby Street and South Coast Highway and into a storm drain, Martinez said.
The earliest the area could reopen is Wednesday, he said.
Twitter: @HannahFryTCN
---