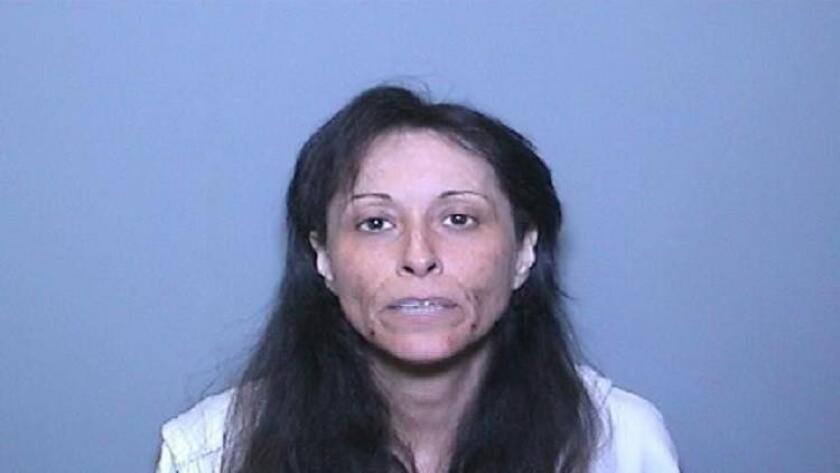 A woman who used a rubber band to treat a large tumor on her Boston terrier's jaw, leading to the dog having to be euthanized after it was found at Hoag Hospital in Newport Beach, pleaded guilty Wednesday to three misdemeanor charges but won't serve additional time in jail.
Mary Kay Sodaro, 52, of Victorville pleaded guilty to a count of animal cruelty, a count of failure to care for an animal and a Newport Beach municipal code violation for allowing a pet to stray, all misdemeanors.
Sodaro was immediately sentenced to 26 days in jail but received credit for time already served. She was released from Orange County Jail on Wednesday, according to jail records.
She also was placed on three years of informal probation and ordered to undergo mental health counseling, according to Orange County Superior Court records.
Police found Sodaro's Boston terrier, Pasha, on Aug. 7 curled up in a corner of the chapel at Hoag Hospital. The dog was covered with about 300 tumors.
Authorities said they didn't know how Pasha ended up at Hoag.
Prosecutors said Sodaro had tied a rubber band around a tumor about the size of a golf ball on Pasha's face.
Sodaro thought the rubber band would cut off blood circulation and cause the tumor to fall off, officials said. However, the rubber band became embedded in the growth and obstructed the dog's ability to breathe, authorities said.
Sodaro took Pasha to a veterinarian before the dog was found but declined treatment for her. She also declined a vet's offer to euthanize the dog free of charge, prosecutors said.
Pasha was eventually euthanized days after she was found.
Twitter: @HannahFryTCN
---