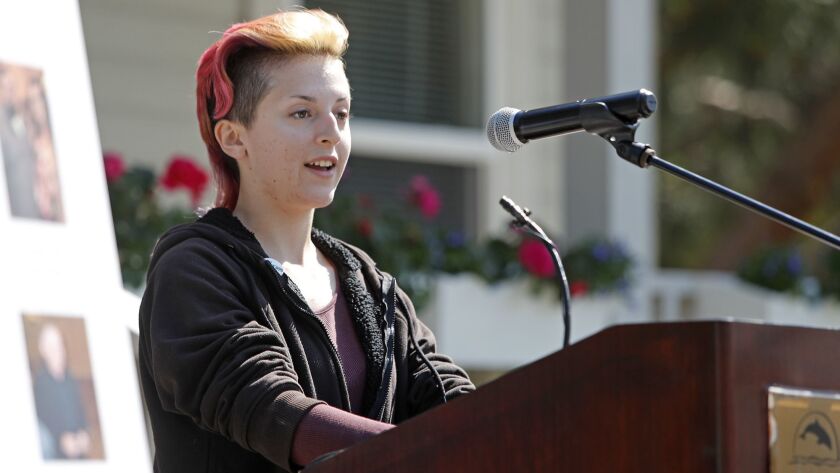 Former residents who returned for a reception Thursday shared how the Huntington Beach Youth Shelter helped change their lives.
"I wasn't expecting drastic change," Huntington Beach resident Rachel Wikstrom said at a community open house celebrating the 12-year collaboration between city leaders and the nonprofit that runs the 12-bed shelter.
Rachel, 17, said she had fled her home filled with anger and doubting those who said they loved her. It took time for her to warm up to the shelter staff, but with "every cold shoulder I gave, more than care was given back to me," she said.
"This place, this small hidden place in the park, became my sanctuary," said Rachel, who will graduate next week from Fountain Valley High School. "Even when I felt like I didn't deserve it, I received real help."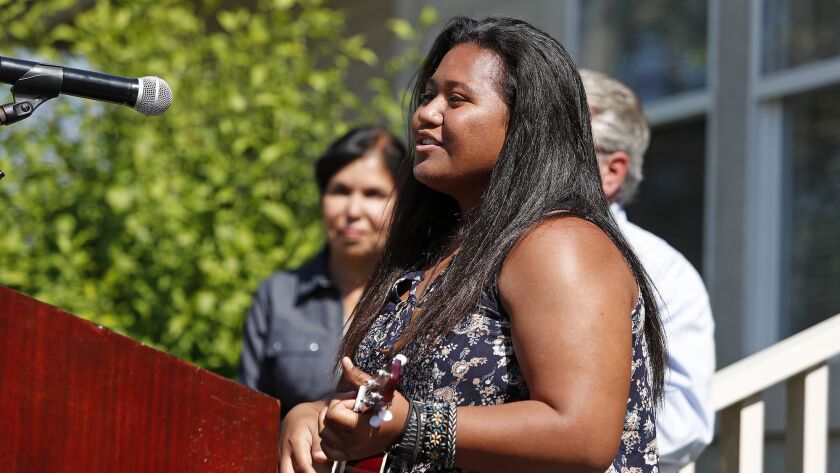 Waymakers, the shelter's Santa Ana-based operator, says it provides at-risk youths ages 11-17 a safe, supportive environment intended to give them the experience of belonging.
Since Waymakers, then known as Community Service Programs, assumed ownership of the Brooks House shelter at 7291 Talbert Ave. 12 years ago, it has helped more than 1,400 homeless, runaway and otherwise troubled young people, according to program organizers.
On Thursday, Anaheim resident Martha Misikei, 18, used her rekindled passion for music to show what she learned during her time at the shelter. She strummed her ukulele and sang about persevering when facing obstacles.
"No matter what you go through, no matter what life throws at you — and even when life seems really hard and it's going to tear you apart … you know you're strong," Misikei said.
The Huntington Beach City Council in April approved a 10-year lease and management agreement for Waymakers to continue operating the shelter. Last year the facility served 40 clients who were Huntington Beach residents and 20 who were referred by the Huntington Beach Police Department.
"This wouldn't have been possible without city government and leaders who allowed this land to be used for the purpose of keeping children safe," shelter director Elsa Greenfield said.
Twitter: @vegapriscella
---