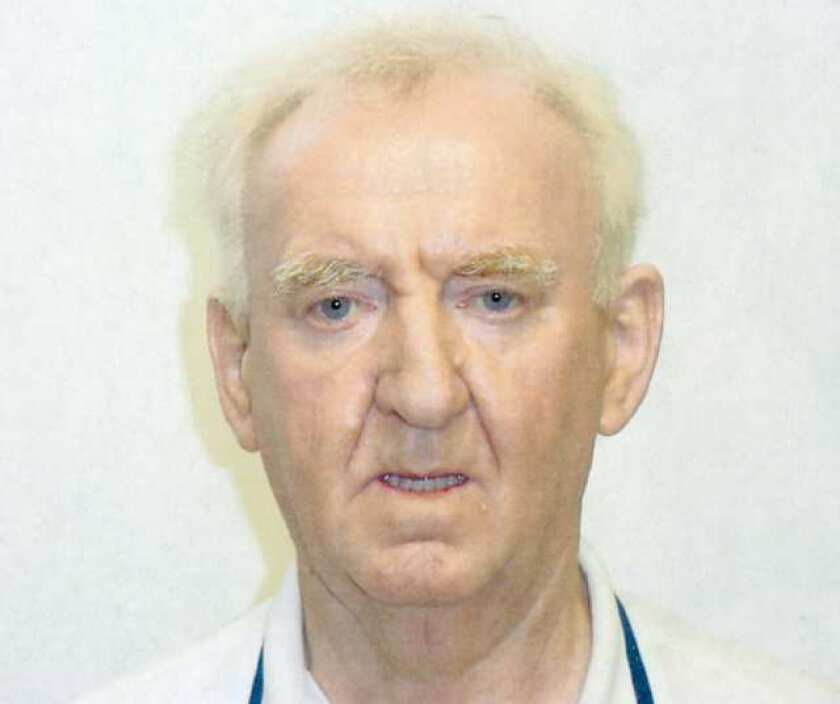 A former Costa Mesa priest was sentenced Friday to one year in jail and five years formal probation for committing lewd acts on a child younger than 14 while he served at St. John the Baptist Catholic Church, according to prosecutors.
Denis Lyons, 78, previously pleaded guilty in March to four felony counts of lewd acts on a child younger than 14 between 1992 and 1995 while he served as a priest at the church, the Orange County district attorney's office said.
Lyons molested the boy for three years when the child, a student at the church's school, was between 7 and 9 years old, prosecutors said. The victim reported the abuse to Costa Mesa police in 2008, and Lyons was arrested while playing cards at a community center near his Seal Beach Leisure World home, according to the D.A.'s office.
A statement was read on behalf of one of Lyon's alleged victims in court Friday.
"I was an innocent 10-year-old child who just suffered the death of my father; my mother thought that getting me involved with the church would help ease my pain," a D.A. representative read on behalf of the victim. "Unfortunately, there was an evil that no one could have ever seen coming. Shortly after becoming involved with the church, I became the victim of sexual abuse from a predator who falsely claimed to be a representative of God. As a child I was a victim, but now I am a man and I'm a survivor. I am now living my life, and trying to be the best person I can be."
In addition to his jail term and probation, Lyons will have to do 400 hours of community service and register as a sex offender as part of his sentence.
In 2003, Lyons faced similar charges for allegedly molesting another boy between 1978 and 1981, but a U.S. Supreme Court decision that year ruled it was unconstitutional for charges related to sexual offenses to go back infinitely and the charges were dismissed.
In addition to serving as a priest in Costa Mesa, Lyons also served at Huntington Beach's St. Mary's by the Sea Catholic Church and Dana Point's St. Edwards the Confessor Catholic Church.
Twitter: @lawilliams30
---