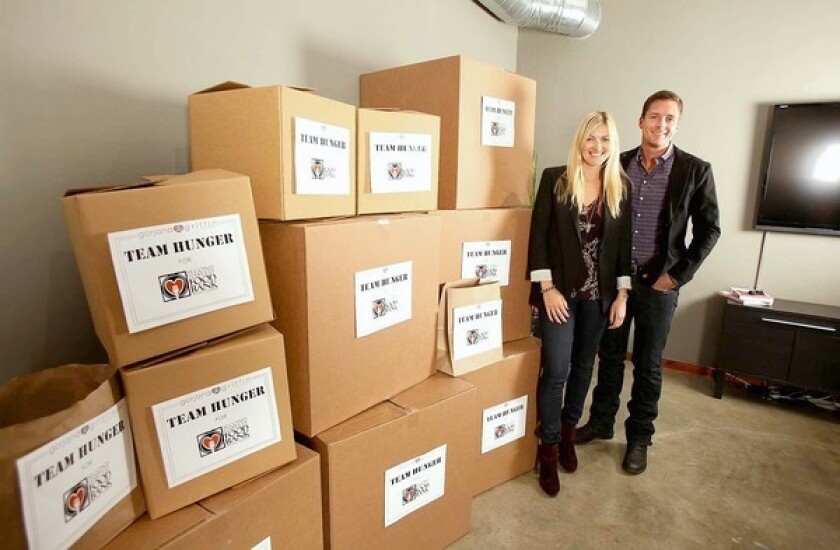 Employees of Gorjana & Griffin, a Laguna Beach-based jewelry and accessories company, loaded up donations of food for the Second Harvest Food Bank of Orange County on Monday.
The Gorjana and Griffin Foundation's Team Hunger gathered 10,857 pounds of food and nearly $2,000 in cash donations Saturday and Sunday for the food bank.
"The team at Gorjana and Griffin believes in giving back to the community that has supported their growth over the years," a company statement said. "Following the success of our initial Holiday Food Drive in 2008, Team Hunger was created to strengthen our efforts to eliminate hunger in Orange County."
Second Harvest feeds more than 240,000 people each month through 470 member charities, according to the nonprofit's website.
— Joanna Clay
---