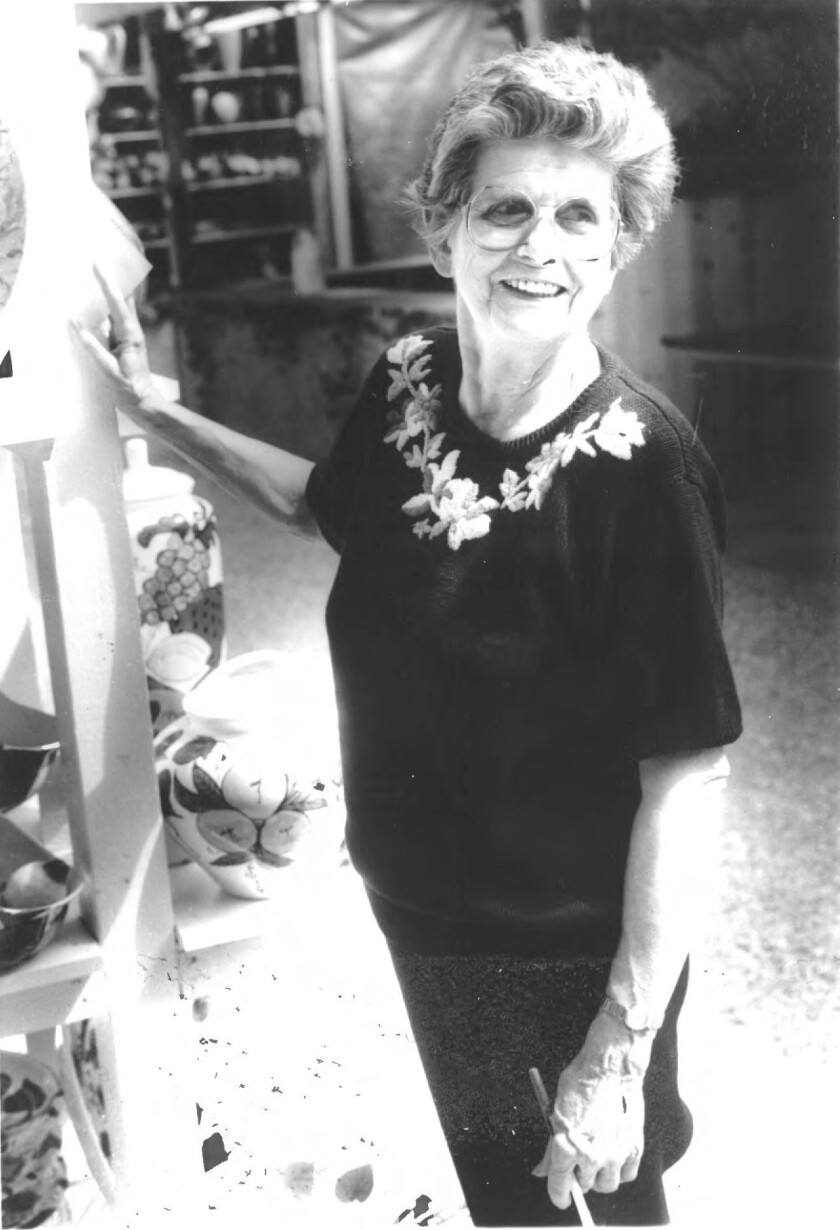 World War II Army nurse Florence Martin Nichols, long-time resident and owner of the much beloved La Paz Restaurant in Laguna Beach, died Dec. 27 of complications from dementia. She was 92.
In high heels every day before it closed in 1988, Nichols greeted customers for more than three decades at the restaurant specializing in Mexican cuisine at 1133 Coast Hwy. that she and her husband, Kenneth Nichols, owned.
"She was the hostess," said daughter Holly Pettit, a Laguna resident. "Even to the day she died she was always very poised, very nice, very kind. She was a lady's lady."
The La Paz Restaurant, which stood where Wahoo's now is, served chicken tacos, salads and more from 1957 to 1988. The business was successful and the couple opened two more restaurants in Orange and Fullerton.
"People still call and want the recipes," Pettit said.
The La Paz, though, wasn't the couple's first foray into food. The two opened a small Mexican restaurant, The Flats, in Laguna Beach in 1956 for a year.
The Nichols ran the restaurants until Kenneth Nichols died at 56. Florence Nichols decided to sell the other locations and keep only the Laguna restaurant.
Nichols was born in Punxsutawney, Pennsylvania on Jan. 27, 1920, to Edna and John Martin. She went to college to become a registered nurse and used her skills when she joined the Army in 1945.
She served as an Army nurse during World War II, serving overseas in the Philippines. It was in the Army that Nichols was introduced to her husband by a fellow nurse, who later became her sister-in-law.
The family moved to New York, Texas, and finally California, with the intent of living in Palo Alto. But while traveling through Laguna Beach, they decided to stay.
"They drove through Laguna Beach and fell in love with it," Pettit said.
A devout Christian, Nichols regularly attended church. She was a private woman and made a point to always be put together — she was beautiful, Pettit said.
"She is always kind and very nice to my friends, my family and I," wrote grandson Dustin Pettit in a school essay nearly 20 years ago. "I have never seen her unhappy or upset. My grandma is generous and unselfish. She always goes out of her way to help anyone she can."
Nichols is survived by her daughter Holly Pettit; her son-in-law John Pettit; grandchildren Chelsea, Blake and Dustin Pettit; grandchild-in-law Brittany; and great grandchildren Mason and Harper Pettit.
The family is planning a private memorial on Nichols' birthday.
Twitter: @britneyjbarnes
---