Golden Road Brewing is the latest addition to Anaheim's craft beer scene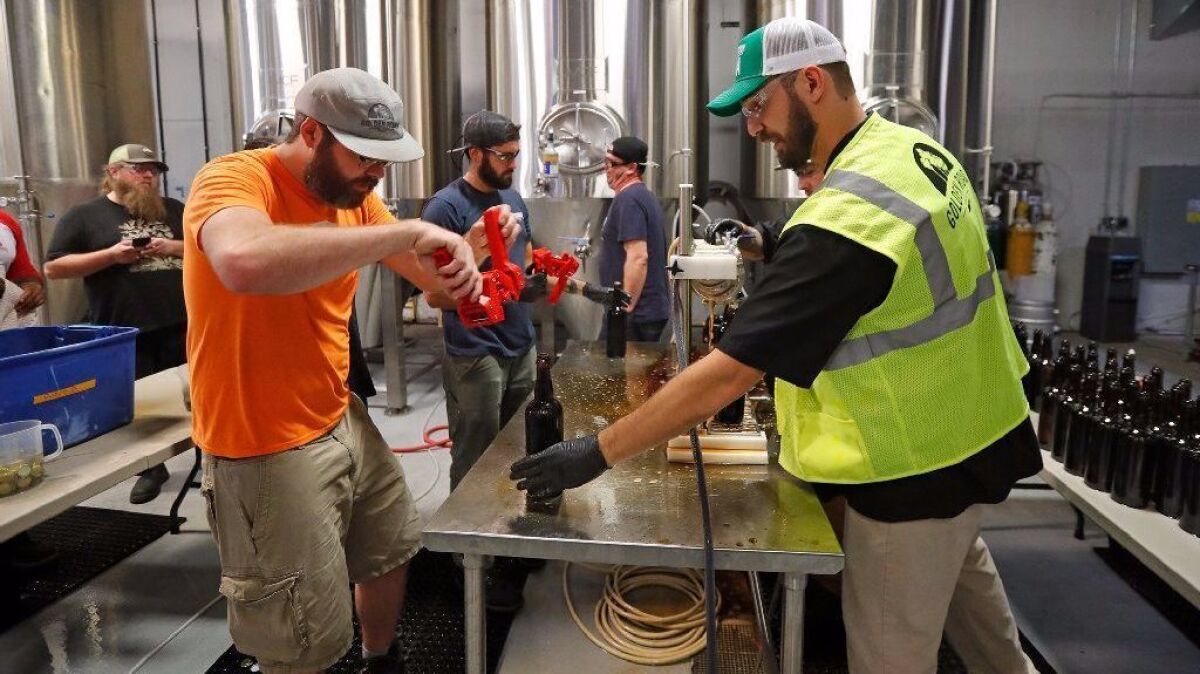 Beer aficionados have reason to celebrate with the addition of Golden Road Brewing's new facility to Anaheim's burgeoning craft beer scene.
The 40,000-square-foot property includes a restaurant, a large brewing warehouse and outdoor bar and entertainment areas, though the entire facility won't be finished for the soft opening Nov. 18. Once the venue is fully built-out next year, it will have a capacity of about 1,000.
The facility sits across the street from Angel Stadium at 2210 E. Orangewood Ave., and is poised to catch the eye of baseball fans.
Golden Road Brewing also has another location in Los Angeles.
The new brewery arrives amid an evolving craft beer scene in Anaheim.
Over the past few years, the city welcomed the openings of Unsung Brewing Company, Towne Park Brewery and Karl Strauss Brewing Company, which also sit near Angel Stadium.
Golden Road used bright colors to distinguish itself from other breweries. The exterior is adorned in shades of blue and yellow wave-like patterns while the inside has brightly-colored stools, blue walls and a rainbow-colored bar top crafted from recycled skateboards.
There are 40 beer taps in the restaurant, with more to come when the outdoor facilities open. The taps include Golden Roads' favorites such as Wolf Among Weeds IPA, its signature fruity renditions such as Melon Cart and some more experimental brews.
When the outdoor areas are completed, there will be various activities like cornhole and ping-pong along with the bars.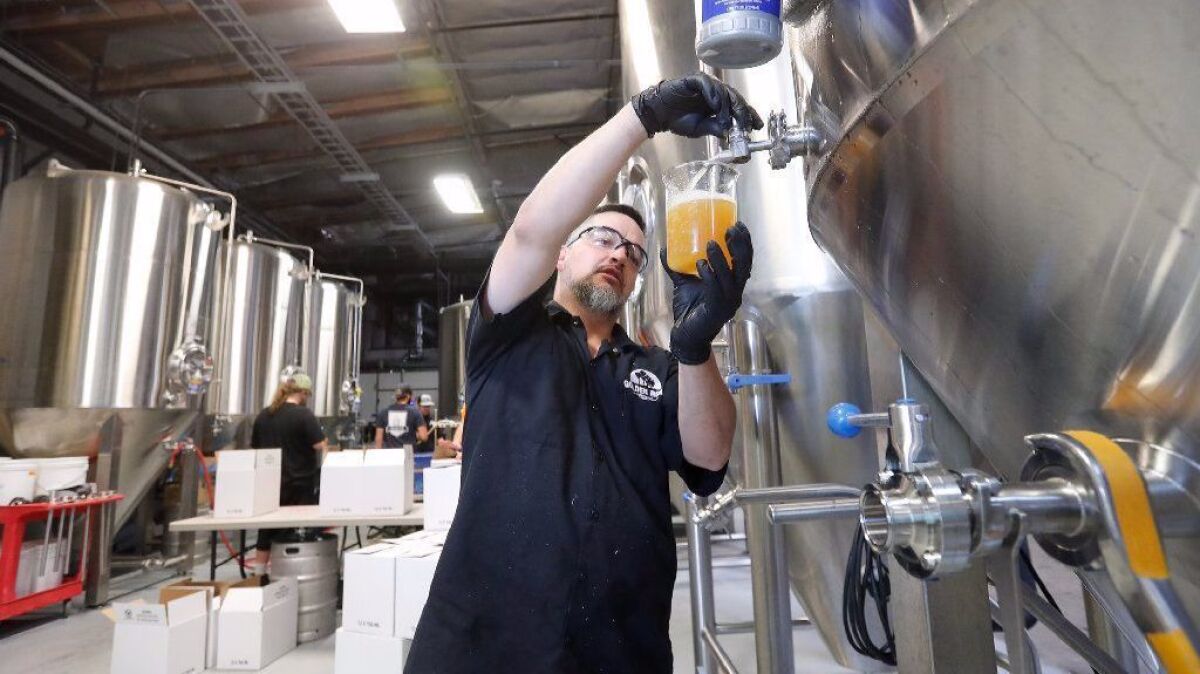 During a recent tour of the brewing warehouse, brewmaster Victor Novak explained that the new property is serving as an innovative space where brewers can test new ingredients.
"The equipment here allows for more specialized brews," Novak said. "This is a beer playground."
Surrounded by 10 large fermenters with tubing strewn along the floor, the space mirrors a laboratory. Brewers wear safety glasses as they measure out liquids to be bottled.
The warehouse also includes several wooden casks for barrel-aging brews.
But it's not just about the libations, as food plays a role.
Chef Henry Tran, who previously worked at Taps Fish House and Brewery, is helming the restaurant's kitchen.
Tran's menu includes popular items from the Los Angeles location as well as more elevated pub fare like duck confit poutine and roasted beet carpaccio salad.
Each meal has been crafted to pair with the beers.
The food may also be enjoyed on its own as the restaurant is a family-friendly venue, Novak said. There will be an outdoor space where people may bring their dogs.
For more information about Golden Road Brewing, visit goldenroad.la.
Twitter:@benbrazilpilot
All the latest on Orange County from Orange County.
Get our free TimesOC newsletter.
You may occasionally receive promotional content from the Daily Pilot.