Nicavangelists perform abroad to shine a light on oppression at home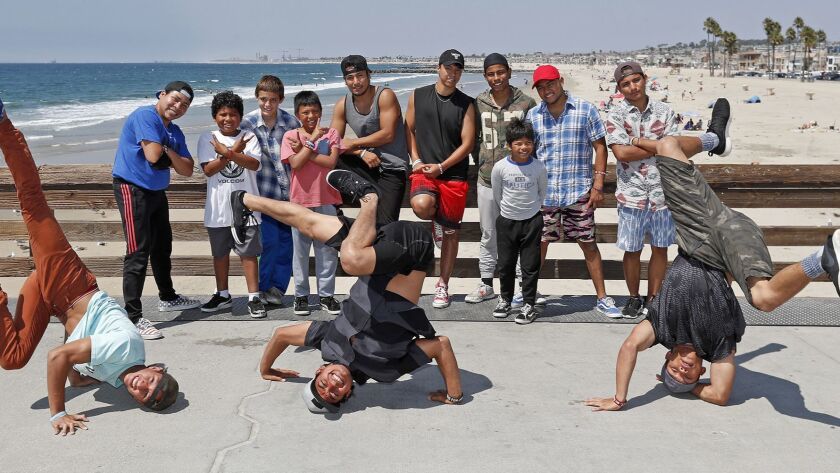 Orphaned, threatened and poverty-stricken, the Nicavangelists are all searching for the same thing: purpose.
The traveling performance group gives young, at-risk Nicaraguans a home, an education and, when necessary, a chance at redemption. They use the stage as a platform to call attention to their country's declining conditions and learn life skills that engender independence.
"We want to give them a future," said Jed Brien, founder and director of the Nicavangelists. "There are several reasons they may be in poverty. We try to end that cycle by giving them a home, an education and teaching them a performance discipline."
Brien believes that teaching break dancing and tricking — a martial arts-like discipline — gives members something to work toward and a reason to avoid the street. The group, which stages performances around the world, plans two free Orange County shows: Sept. 12 in Yorba Linda and Sept. 30 in Costa Mesa.
Brien grew up the son of a missionary and pastor. Though the group's name uses word play to invoke "evangelist," Brien is no longer religious, though he is indeed evangelical about helping Central American youths.
Before he started his U.S.-based nonprofit in 2011 he was lost, working at Qantas Airways at an airport in his home country, Australia.
In 2008, he quit his job and moved to Mexico to become a teacher, an occupation that led him to Managua, the capital of Nicaragua.
Brien started the nonprofit Capital on the Edge after witnessing the rampant suffering of street youths — a culture beset by violence, prostitution, drugs, gangs and other social ills. The Nicavangelists are a program under that umbrella organization.
The organization operates out of a compound in Managua, where children and teens sleep in one house and adults in another. The nonprofit serves about 50 youths, ages 8 to 26. The organization also has an office in New York.
A little more than a dozen members of Capital on the Edge perform as Nicavangelists. They travel for about eight months of the year, intermittently returning to Nicaragua. Each time the performers travel home, danger intensifies.
Aside from martial arts tricking and break dancing, an important mission of the Nicavangelists is to shine a light on the struggles in Nicaragua, which is currently descending into economic collapse under its despotic ruler, Daniel Ortega.
Earlier this year, Amnesty International and the Inter-American Commission on Human Rights reported that Ortega uses violence and oppression to suppress dissent.
Brien said they've become a target in their home country for speaking out against the Nicaraguan government in national media.
"Pretty much all of them now have had their faces on television, and they are targets for potentially being on government hit lists," Brien said. "People are being interviewed daily and are disappearing over there."
For those reasons, TimesOC agreed to a request from the organization not to identify members of the troupe by name.
A 28-year-old leading member said many of his friends have disappeared, possibly kidnapped or imprisoned for speaking out against the government.
"I feel fear that I may be on a list, but at the same time, I just want to share with the world what we know and what our experiences are," he said.
Another member, who is 18, said he's been trailed by paramilitaries.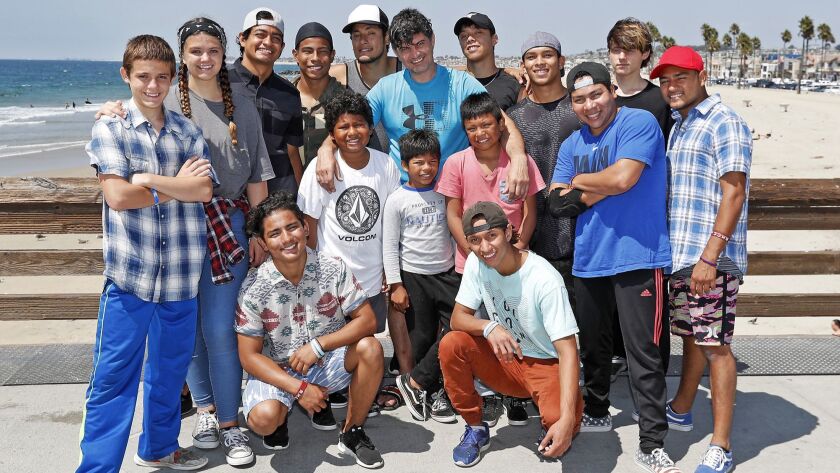 Brien said he worries the government may one day target the nonprofit's compound.
When the group was back home about two months ago, a gunman fired on the compound in the middle of the night. Brien's assistant returned fire while Brien ushered the kids to safety.
Nobody was hurt, but the incident exemplified growing unrest and possibly displeasure with the organization's unwillingness to stay silent.
"We have chosen to be advocates for Nicaraguans because we see our position here in the U.S. as a position of privilege," Brien said. "We are in a position, while here, to speak freely about what is happening without fear of being murdered."
If You Go
What: The Nicavangelists
When: 7 p.m. Sept. 12 at Yorba Linda UMC, 19002 Yorba Linda Blvd., and 6 p.m. Sept. 30 at Resurrection Beach Metropolitan Community Church, 3303 Harbor Blvd., Suite A104, Costa Mesa.
Cost: Free
Information: nicavangelists.com/
Donations: Nicavangelists.com/partnerships
Twitter:@benbrazilpilot
---
All the latest on Orange County from Orange County.
Get our free TimesOC newsletter.
You may occasionally receive promotional content from the Daily Pilot.