Local author recommends 100 amazing things to do in O.C. in new book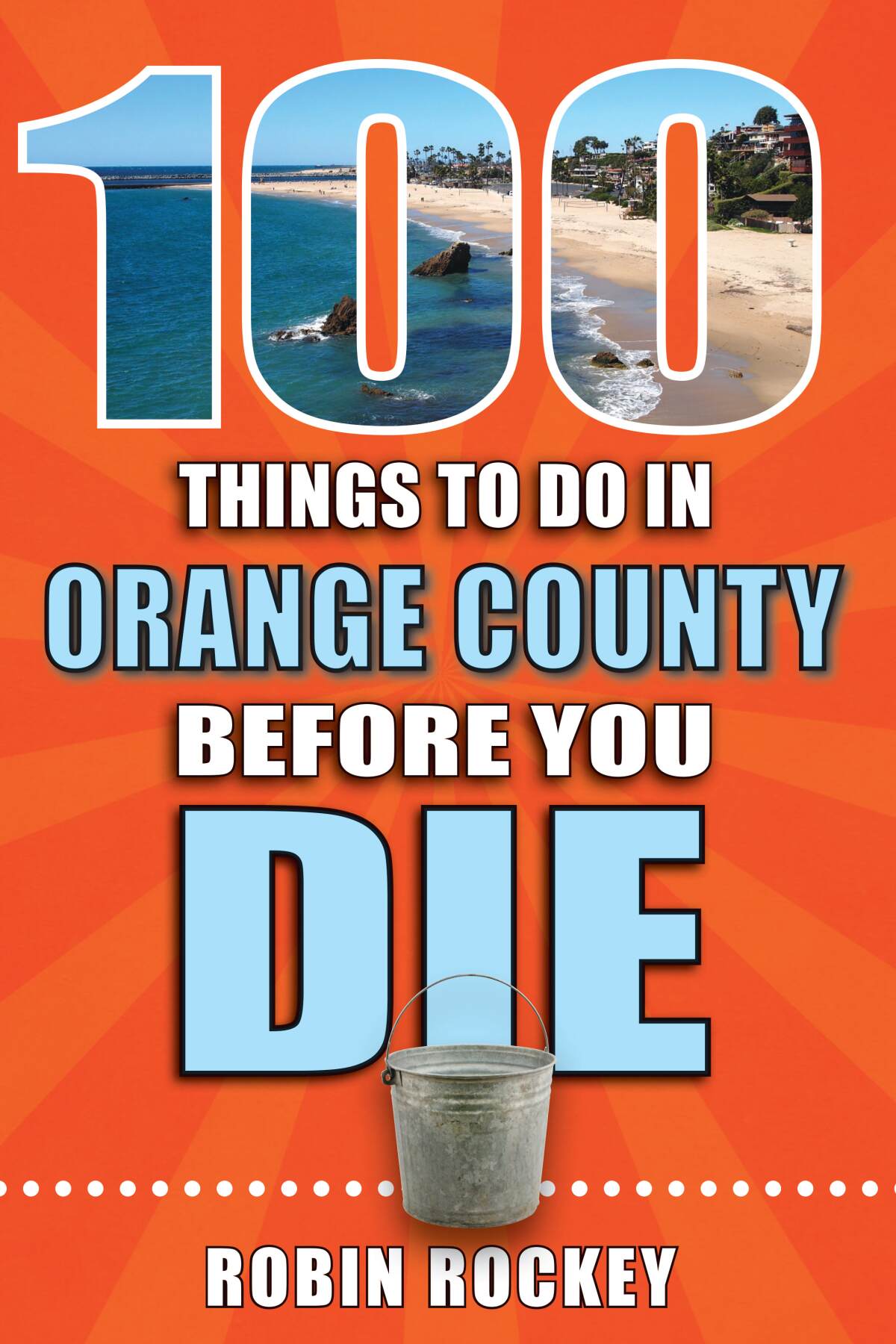 Robin Rockey was lost. It was 2007, and she and a friend, both publishing interns and new transplants to Orange County, were trying to get to Fashion Island.
"This was back in the day before smartphones," Rockey said. "We had Mapquest directions [printed out].
They accidentally ended up in Huntington Beach, and after asking a random passerby for directions, the two of them walked to Main Street.
"It was a Tuesday, and they had [one of] their Surf City Nights, and it was much better for two broke interns," Rockey said. "If we wouldn't have gotten lost, we never would have found it."
Rockey still encourages getting lost, though now she is an expert on many of the county's most interesting leisure experiences as the author of the recently published "100 Things to Do in Orange County Before You Die." (The Surf City Night street fairs made it in as suggestion #76.)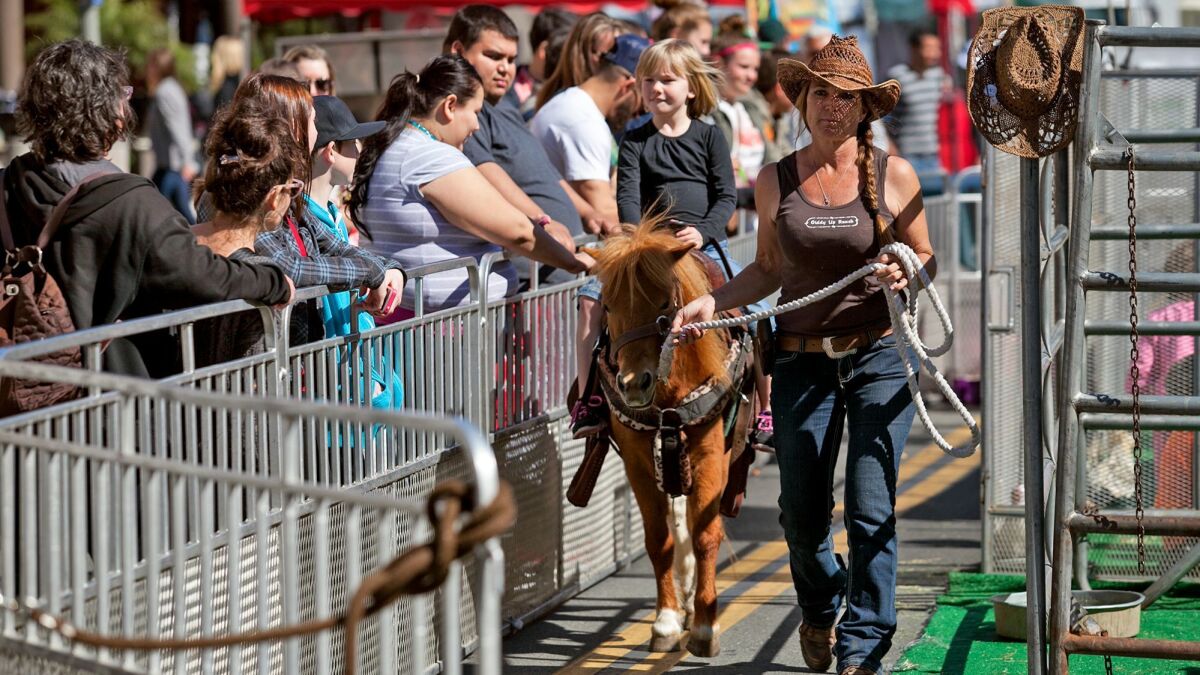 The book is a passion project 12 years in the making. While working as a travel journalist and public relations professional — Rockey has written and edited for travel magazines "Westways" and "Sunset," and currently works as the communications manager for the city of San Marcos — she recruited her husband and friends to join her on various adventures every weekend.
"People were so nice to me in showing me around when I first moved here, so I kind of wanted to pay it forward and do that for other people," said Rockey, who lives in Mission Viejo. "That's really why I [wrote] the book, to encourage people to explore their own backyard."
Rockey compiled over 100 tips and ideas from locals in five categories: Food and Drink, Music and Entertainment, Sports and Recreation, Culture and History, and Shopping and Fashion. She also created seasonal and themed itineraries for day trips.
Over fresh Mexican fare at Hacienda on the Lake (listed as #9 in the book for its Taco Tuesdays), we discussed Rockey's recommendations for things to do in Orange County in 2020:
TimesOC: Of the many sites you visited, was there one that surprised you most?
I think some of the most surprising things had to do with [local] history. In San Juan Capistrano, near the Mission, there's the Blas Aguilar Adobe Museum (#78). They have a lot of Native American artifacts, and it's actually run by the Aguilar family, who's been here since the Mission period. If you go to the Mission, you get the story from the Catholic perspective, but then there was such an impact on the native populations too.
I [also] like Los Rios Street in San Juan Capistrano (#73). It's California's oldest continuously occupied neighborhood, started in the 1700s when the Mission was built. So you can still see all of those adobes. There's one that's a museum that has a butterfly garden, and there are really good restaurants down around those houses, and shops. I recommend just walking around down there.
TimesOC: What was the most underappreciated or underrated experience?
I think there's a lot of cultural experiences here that people don't really know about. One of the places I really like is South Coast Repertory theater (#37). They have a Pacific Playwright's Festival where they workshop new plays, and theater representatives come and you can see plays in their industry before they get made. They also do a lot of world premieres.
TimesOC: What are some other experiences that most locals don't know about?
I think the hiking trail at Carbon Canyon Regional Park (#46) is the one that people are the most surprised to hear about — that's the one with [a grove of] redwood trees.
And then the Cellar Restaurant in Fullerton (#15). A lot of people don't know that the inside was designed by the same craftsman that built the Pirates of the Caribbean ride [in Disneyland]. So there's all of these really cool Baroque sculptures and wood beams, and I would say that's a good place for special occasions. It's kind of dark and romantic, and they have a great wine and cocktail list.
TimesOC: Aside from the hiking trail you mentioned, what's another good physical activity?
If people are wanting to get in shape, I recommend 1,000 Steps Beach in Laguna (#60). There's actually not 1,000 steps to get to the beach — there's 220, so it's not as intimidating. And you can see really cool historic homes — one of John Wayne's beach houses is down there.
TimesOC: What's something fun to do that's inexpensive?
Something I would really recommend is to go spend a day at the beach. And this time of year is so awesome to go to the beach because it's not crowded.
I like to show people how you can experience Orange County's luxury on a budget, so I recommend going to the Montage resort (#18) in Laguna Beach for a picnic. It's a really nice craftsman style building with beautiful, succulent grounds, and a lot of the resort is open to the public. They have this really cool beach that you can go to, [where] there are seals and sea lions playing.
TimesOC: Were there any experiences you wish you'd kept to yourself, or any you wish you'd included?
I did actually think about that, and for me, the point of the book was to share everything — I don't really believe in keeping anything secret.
I really love Table Rock Beach in Laguna (#42). It's really small, and has these pretty wooden stairs. If anything, that would have been the beach I kept to myself, but I put it in the book.
People come to the [book's] events and tell me things that even I didn't know, so there's so much more. I'm not ruling out a second edition.
Interview has been edited for length and clarity.
"100 Things to Do in Orange County Before You Die" is available in book stores and online. For a signed copy, purchase books directly from Rockey's website, OrangeCounty100.com.
Rockey will also be signing books and playing trivia games on
Jan. 25 at 11 a.m. at Costa Mesa Library (Donald Dungan Branch) and on
May 2 at 1 p.m. at the Katie Wheeler Library in Irvine.
---
All the latest on Orange County from Orange County.
Get our free TimesOC newsletter.
You may occasionally receive promotional content from the Daily Pilot.