How author Esteban Castillo put a stamp on Chicano cuisine with his debut cookbook
Unexpected visitors knock on your door. They're friends. The only food in your fridge is queso Oaxaca, carnitas and mole. What are you supposed to do with that?
If you're Esteban Castillo, you work with what you've got and whip up carnitas poutine — inspired by the mole tots dish from one of Castillo's favorite restaurants Amor y Tacos.
And then you write the tried-and-tested recipe into your debut cookbook, "Chicano Eats: Recipes from My Mexican-American Kitchen."
Castillo takes the measurement guesswork out of his family recipes passed down orally from his Santa Ana, childhood home that trace back to his grandparents' street vending days in Colima, Mexico. Staple recipes include stove-top beans (with optional pressure cooker directions), tacos de adobada (his grandpa's crispy guajillo-marinated pork tacos) and tacos Tuxpeños (his mother's favorite from her youth).
He adds his own dishes too. Strolling through Colima markets and tasting new flavors of agua fresca influenced a strawberry jamaica cake. Nostalgia for Lucas Gusano candy turned into tamarind chicken wings. He also reimagined "The Real Housewives of Orange County" go-to drink order as a spicy watermelon margarita.
The book is the hardcover manifestation of Castillo's food blog with the same name that launched in 2016. He started cooking out of necessity, as he sought comfort food after moving from Santa Ana to Humboldt for college. The blog became an online archive of recipes, but also an exploration of identity through personal stories. It peaked the interest of a loyal audience, who also felt far from their community. It won awards and attracted interest from a book editor, about five months after Castillo started it.
Blogger Esteban Castillo's new cookbook provides a curated greatest-hits collection of his recipes, including tacos Tuxpeños made with chile-braised pork served on fried tortillas.
After he secured a book deal two years ago, Castillo decided to leave a 9-to-5 job to devote all his time and effort into "Chicano Eats," following the perfectionist mentality: "If this is the only book that I ever get to publish, I want it to be 110%. I want to put my stamp on it."
Prior to the spread of COVID-19, he was looking forward to matching faces to the people behind emails, DMs and online comments he's received over a four year span, by meeting readers at tour stops across the country. Instead he's housebound along with his partner and three dogs in Fresno.
In this lightly edited conversation, Castillo talks about the making of his first cookbook, internalized racism and where to buy tortillas in O.C.
One thing that strikes me about the book is the connection to home, from your family's recipes to the details of the design — like the chapter dividers having the flowery pattern of a plastic mantel.
I was writing the book to my younger self and it really incorporated a lot of the recipes that I wish that I knew how to make when I was homesick. I thought it was important for me to include those recipes where I would give my mom a call and she wouldn't be able to translate her way of cooking into exact measurements. I want this to be a book that people are able to use often and not look to for one or two recipes and then put it down. I compiled all of the recipes that were going to make people feel like they had a little piece of home in the kitchen.
What was your process for putting together the cookbook?
It was stressful [laughs]. As someone who does their own photography, food styling, recipe development and testing, it was a lot of work to take on. Different authors have different journeys when it comes to writing a book and it depends on what kind of team they have and what kind of budget they're working with. I did everything myself. There were times where it got pretty stressful, but I couldn't be more proud of the outcome.
Chicano cuisine can depend on where you're located in the U.S. So what are your food influences?
My version of Chicano food is everything that I ever asked my mom to make. If we ever asked her to make hamburgers or spaghetti, there's a sort of twist that she would incorporate. For me, there's a lot of Asian influences and a lot of middle America influences.
Chicano Eats, the blog, is this accessible multimedia experience. Why decide to put it together in a cookbook?
The idea of writing a book had never crossed my mind. I had an editor that reached out to me maybe four or five months into me blogging who had seen a collaboration with We Are Mitú. She saw the video and she reached out to me and she was like, "I really like your work. Have you ever thought about writing a cookbook?" I was honest and I said, "I'm super new to blogging. I'm still trying to find my voice and who I am and what road I want to take with this." I wasn't very serious about it at first. It wasn't until she introduced me to my agent where he really sat me down and we discussed everything. It made me think of it differently because I haven't seen anything else like this in the landscape.
That's one of the other things that pushed me to start the blog. I didn't see a lot of the recipes that I grew up with reflected on some of these blogs. My partner had already been a food blogger for a really long time. Whenever I would look for recipes, I noticed that people were always turning to white people for our stories and our recipes. And it just didn't seem fair. Why can't I do this? Not seeing anybody else like me in that landscape really pushed me to compile all of these recipes. If I was feeling like this, I don't know how many other people are out there who are also homesick or trying to decipher for their mom's recipe.
Traditionally assembled, stacked and covered to heat through from their own steam, these regional tacos are filled with chile-sauced, shredded pork.
And it turned out a lot of people felt the same way.
It's been crazy to see the reception the blog has gotten, the reception the book has gotten. When I started the blog, it was an outlet for me to just be creative and share some of these recipes that I really enjoy. After the [2016 presidential] election, it took a different route. A lot of people were reaching out to me, who were either first or second generation Chicanos, telling me, "I never grew up with my culture because my parents really assimilated me into this country and stripped me of pieces of the culture. Your blog has really helped me."
That was really surprising for me as someone who grew up with all of this. To see that it was a tool and a resource for others where it made them feel closer to their culture was super gratifying.
When you say you grew up with all of this, what do you mean?
I talked about this right after the election, but when I was growing up, I felt some sense of shame. My dad has been working construction for most of his life, and I got to work with him a lot on the weekends. I got to hear a lot of the comments that were thrown at him and his coworkers by some of the foremen. I internalized a lot of that hate and a lot of those comments. He never understood anything that they said, but I did and it really hurt me.
I don't like thinking about it, but I remember being in fifth grade and feeling ashamed of being brown. There were days where I would go into the shower and I would scrub my skin really hard wishing for the melanin to be removed from my skin because I didn't want to be seen as a dirty Mexican. I really took all of their comments to heart. I hate that I felt like that at the time.
At what point did your perspective change?
I would say that happened in high school — once you start taking your AP Spanish classes and some of these other classes. I went to Santa Ana High School, and a lot of our teachers were graduates from the same school. Seeing them being more than just what other people thought ... seeing them being able to go far really helped me.
When did you start identifying as Chicano?
It would have been around my high school senior year or freshman year of college. I gravitated toward the term Chicano because it reconciled a lot of those issues where I felt like I didn't fit in. Up until I was 21, my parents were undocumented. When I went to Mexico, it was on my own or with an aunt or an uncle. I never really felt like I belonged there because I spoke English. Then I would be here on the playground trying to speak Spanish with my friends but also hearing that we shouldn't do that. You struggle [answering the question:] where do I belong? The term Chicano really helped me embrace that. I'm not from here or there, but from both at the same time. It made sense for me.
That identity is represented in the book's language. Sometimes you have to defend the use of Spanglish with publishers. What was the thought process behind it and not explaining or translating certain phrases?
It was a no-brainer because it's just how I naturally talk. If I'm hanging out with my siblings or my cousin, I'm going to use Spanglish. That's who I am. When I was having meetings with the different publishers that were interested in acquiring the book, one of the things that I was looking for in a publisher was to work with someone who was either a person of color or Latina or Latino. Out of the many different publishers that I met, there was only one that had a cookbook editor who happened to be Latina and that was with HarperCollins. Everybody else in the landscape was essentially white.
Even though she's not Mexican or [living] in Mexico, she was super passionate about the project, and I felt comfortable that she was going to understand my journey and my writing. I didn't feel like I was going to have to be constantly having to introduce things. It wasn't much of a battle having to do whatever it was that I wanted.
That's one of the main reasons why you went with HarperCollins?
Yeah ... I had met with other publishers, who right off the bat told me that I wasn't going to be shooting photography. That was something that was really important to me because a lot of my work revolves around my photography and that's how people recognize me.
To hear an editor say, "We fully trust you" — it was such a weird experience because I've never felt like that in my life. I graduated from college, and I was thrown into marketing right away. And there, I was just super uncomfortable because I was always reminded of my age. Even though I had the talent, I was never really taken seriously. To see her just be completely open to me doing whatever I wanted was just such a gift.
Was there anything throughout creating the cookbook that you had to go back and forth on? Any challenges?
As a perfectionist, feeling like I could have done better is an eternal struggle. I ended up actually shooting the book twice. I shot the book. I turned in the manuscript, and then I had a couple of months where I was allowed to go and make edits to the recipes, or if I needed to reshoot any photos, I could do that. So I reshot about 75% of the book. [laughs]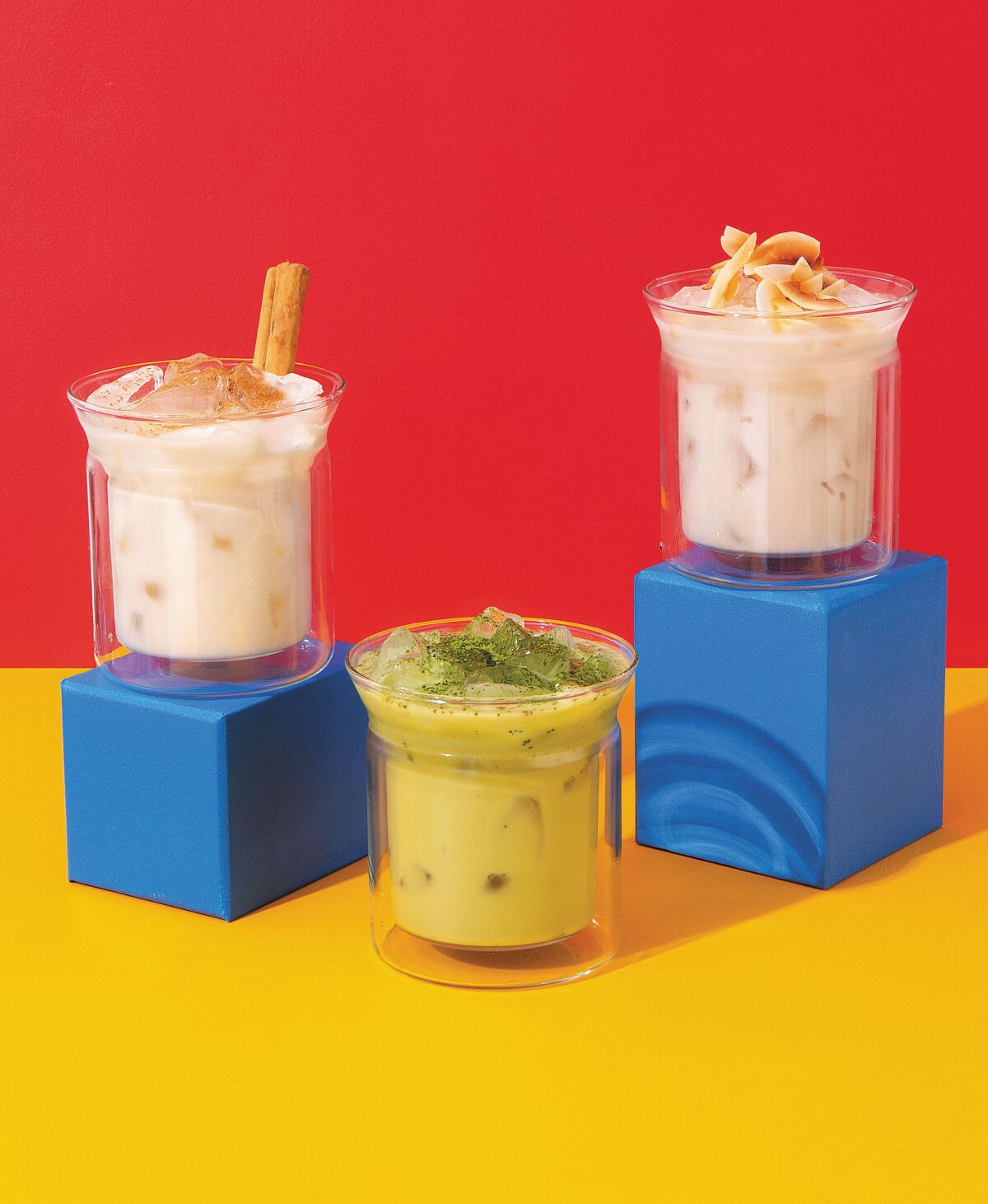 Did your family see the book? What have their responses been?
My parents saw it about two weeks ago. I went to Barnes & Noble and my mom just teared up a little bit and she was like, "I'm really proud of you." They just got the book last week, and my dad was flipping through it. I've always felt like my dad has never really understood what it is that I do. So it was really nice for him to have something concrete, to be able to say, "This is what my son does."
For the tortilla excerpt, you recommend going to small local places versus buying from big corporate manufactured brands. If I'm looking for tortillas to buy in Orange County, where would you recommend to go?
None other than El Toro Carniceria in Santa Ana on First and Bristol streets. I grew up behind El Toro, so we always had access to fresh tortillas and I kid you not, they are the best. If you're ever in Santa Ana, go get some carnitas and a taco de asada too. They make their tortillas daily and I can't even explain how different they taste from these mass-produced tortillas.
---
All the latest on Orange County from Orange County.
Get our free TimesOC newsletter.
You may occasionally receive promotional content from the Daily Pilot.