Top Headlines
Jonathan Gold remembered in (mostly) his own words.
On Now
Jonathan Gold on the beauty of Donut Man's strawberry doughnuts
4:15
On Now
How Milk Bar develops new cakes
5:15
On Now
At Tokyo's Kimura, sushi is aged up to 60 days
4:02
On Now
Michelin-starred n/naka chefs make onigiri, Japanese comfort food
5:04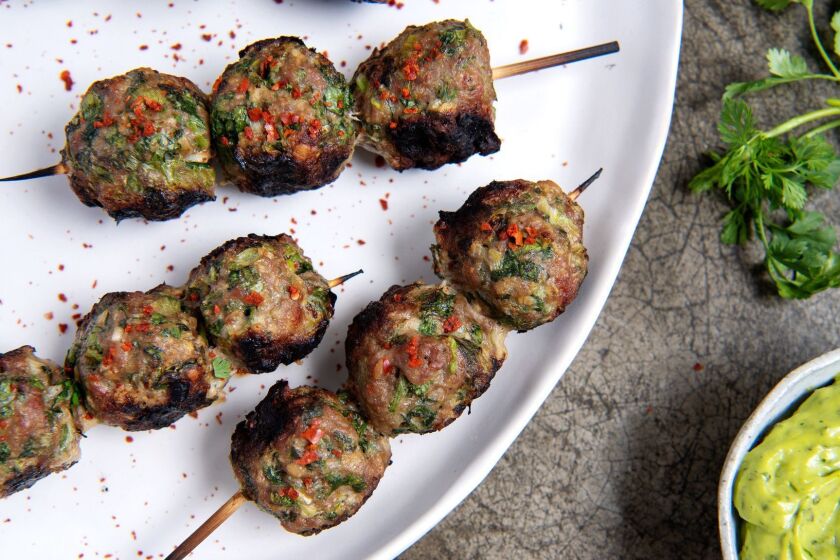 This time of year, tender herbs grow like weeds in gardens and come cheap in markets.
What goes into the bottles of hot sauce at Chichen Itza, the Yucatecan restaurant in DTLA.