Young surfer's comeback from significant brain injury has his hometown cheering
Good morning. It's Wednesday, Sept. 20. I'm Carol Cormaci, bringing you this week's TimesOC newsletter with a look at the latest local news and events.
Five years ago, Brayden Belden was in a coma, having sustained a signficant brain injury just months after winning the boys' 13-and-under division of the Brooks Street Surfing Classic at the age of 11.
When the Laguna Beach surfing event returned on a recent weekend, Belden, now 17, was back in the ocean, advancing to the final of the junior men's division. Although he did not emerge the division's winner, he was celebrated like a champion, according to this sports feature by my Daily Pilot colleague Andrew Turner, who took a dive into the challenges young Belden faced after a snowboarding accident while he was on a trip to Oregon in 2018 led to a most uncertain future.
Belden, a Laguna resident, was in a coma for about three weeks and in treatment for a few more months at Randall Children's Hospital in Portland. Following that, he went to Johns Hopkins in Baltimore for comprehensive support. The Belden family lived life on the road for about a year before they could come home, Turner reports.
"He had to relearn how to walk, talk, eat, breathe, I mean everything," Matt Belden, Brayden's father, said. "It was like full-blown 2.0. He had to relearn how to walk before he could relearn how to surf, but then once he learned how to walk, he started getting his body back."
And so, after years of effort, Belden was ready to take on his hometown's surfing contest this month. Contest director Brandy Faber, who referred to the teen's comeback story as one of the special moments of the surfing classic, handed him the microphone for a brief speech, after which a crowd began chanting his name.
"I felt like I was on top of the world," Belden told Turner afterward. "I felt like I had accomplished it all. It was just an amazing feeling. I don't think I've ever had a feeling like that. To final in one of the local contests, I never thought that would ever happen."
The intrepid young man is now in school (Laguna Beach High) full-time, attending regular classes, sometimes with the assistance of an aide. And he's mulling a new challenge: competing in USA Paralympics surfing events.
"Because of my brain injury, I can't really compete with normal kids," Belden told Turner, "so the Paralympics would be something that I'd be really looking forward to."
MORE NEWS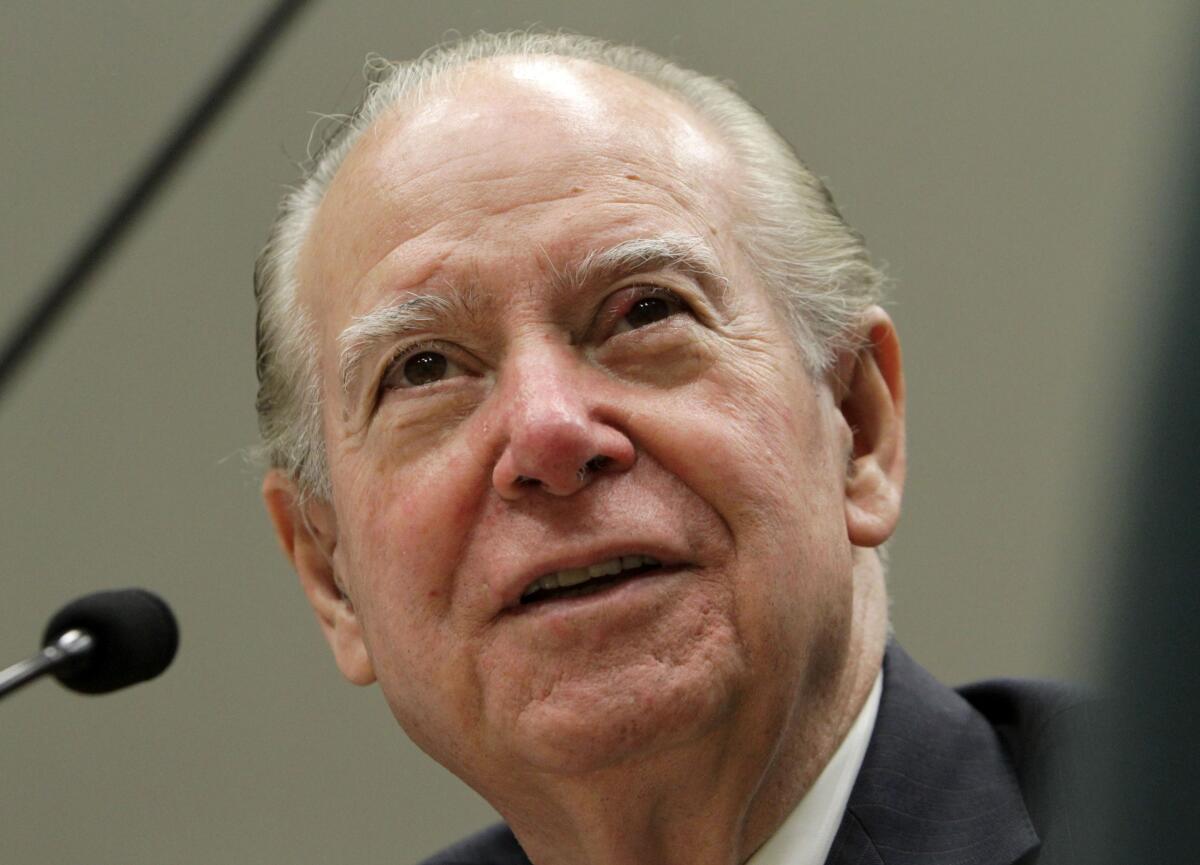 • The state appellate courthouse in Santa Ana was named Tuesday after Cruz Reynoso, a trailblazing former state Supreme Court justice who was born in Brea in 1931. Reynoso, the son of immigrant farm workers, earned an associate's degree from Fullerton College in 1951 and a bachelor's degree from Pomona College in 1953. After two years in the Army, he entered UC Berkeley's Boalt Hall Law School and graduated in 1958 before embarking on a distinguished career. Reynoso passed away in May 2021 at the age of 90.
• O.C. resident Janet Keller is one of five nominees selected to represent the United States in the 78th session of the United Nations General Assembly. Keller has more than 30 years of experience in politics and public policy at the local, state and federal level. Keller Consultants, a firm she founded in 1990, provides counsel to candidates, campaigns and private clients to advance their political and philanthropic interests, according to this Daily Pilot report.
• Six O.C. schools won national Blue Ribbon Awards Tuesday. The local schools honored are Early College High School in Costa Mesa, Susan B. Anthony Elementary School in Westminster, Thomas Paine and A.G. Cook elementary schools in Garden Grove, Buena Terra Elementary School in Buena Park and Crean Lutheran High School, a private school in Irvine. They are among 33 California schools winning the distinction this year.
• Fencing to protect the local population of western snowy plovers — an endangered shorebird that lives along the Pacific Coast, is expected to go up in Newport Beach between D and F streets next month following action taken by City Council under the direction of the California Coastal Commission. According to the California Fish and Wildlife Department, less than 1,500 breeding western snowy plovers remain in California, and the bird has been listed as a threatened species since 1993.
BUSINESS BUZZ
• Anaheim released a 17,000-page environmental impact report Thursday for DisneylandForward, which aims to squeeze more attractions, shops and restaurants into the resort's existing 490-acre footprint, the L.A. Times reports. According to a filing Tuesday, Walt Disney Co. intends to double its investments in its parks and resorts to $60 billion over the next 10 years. The market reacted negatively to the news Tuesday, however, with Disney shares down 3.25% to $82.26 as of 10:15 a.m. New York time.
• Terreno Realty Corp. recently acquired property in Santa Ana for $14.8 million, according to a news release from commercial real estate brokers Cushman & Wakefield, which stated it had advised the sale of the approximately 4.9-acre site containing three multi-tenant office buildings at 1720 E. Garry Ave. The buyer plans to demolish the existing office structures to construct a new industrial project, the release stated.
• Residential real estate prices continue to rise in O.C., where the median sales price in August was $1.31 million for a single-family home. That was a slight increase from $1.3 million reported for July. In August 2022, similar houses sold for $1.2 million, the California Assn. of Realtors reported Monday.
• The average price of a gallon of self-serve regular gasoline in O.C. topped $6 on Tuesday for the first time since mid-October, City News Service reported. The average price rose 11 cents to $6.022, its first time over $6 since Oct. 16, according to figures from the AAA and Oil Price Information Service. The average price in O.C. has risen 51 times in 57 days, increasing $1.121, including 4.2 cents Monday and 16.7 cents Sunday. The increasing gas prices are the result of rising crude oil prices stemming from "oil supply cuts in Saudi Arabia and Russia, plus concerns over disruptions to oil exports from Libya following deadly flooding in that OPEC nation," said Doug Shupe, the Automobile Club of Southern California's corporate communications manager.
PUBLIC SAFETY
• In less than 20 seconds, a trio in black masks entered a Newport Beach jewelry store earlier this month, smashed cases and got away with $250,000 in watches. According to the L.A. Times, the three broke two display cases and took off with three boxes of high-end watches. Police responded quickly to his call, but Kenny Nguyen, the store's sales manager who was working during the Sept. 8 daytime robbery, said the robbers were already long gone. The Times reports state officials are hoping to crack down on this type of retail crime with new grant money to assist local police agencies and prosecutors.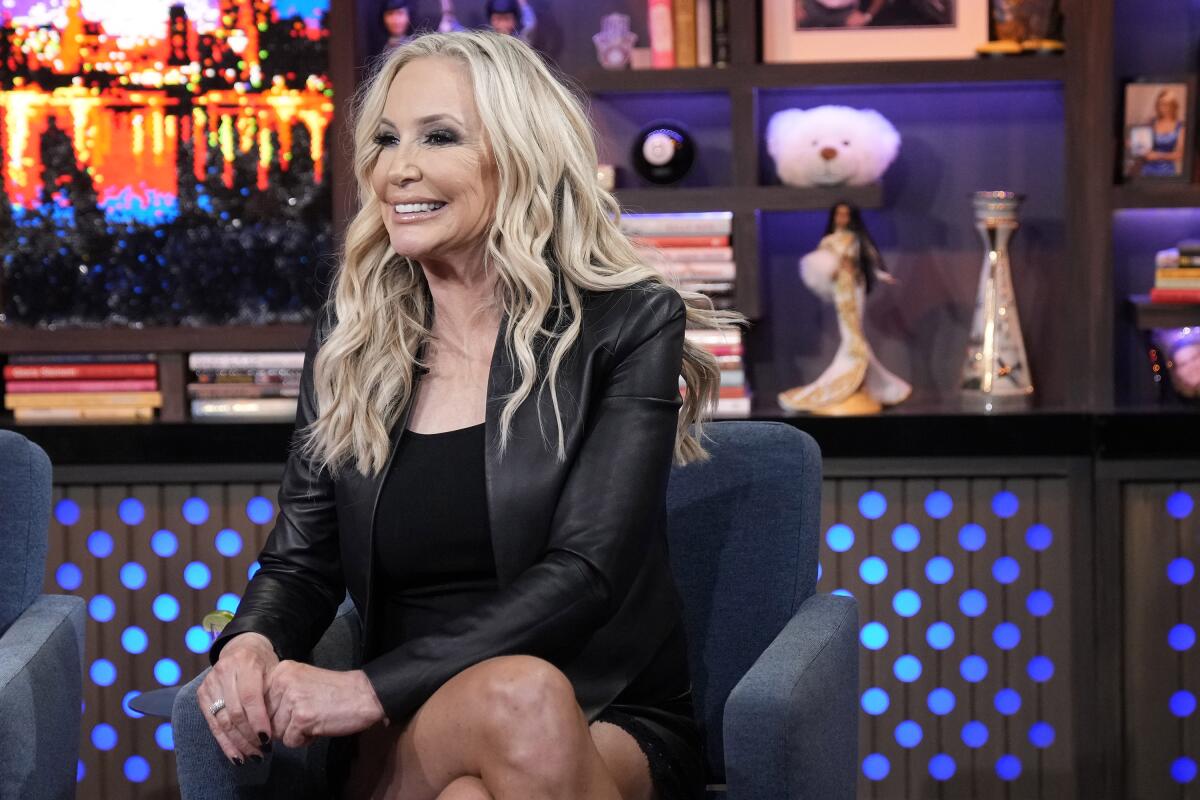 • Newport Beach police arrested "The Real Housewives of Orange County" star Shannon Beador over the weekend on suspicion of driving under the influence and hit-and run, authorities said. Beador, 59, was arrested at about 1:17 a.m. Sunday on Via Lido near Via Oporto after allegedly driving drunk and hitting and damaging property before fleeing, said Sgt. Steve Oberon, a Newport Beach police spokesperson.
• A man was arrested Monday on suspicion of assault with a deadly weapon and mayhem after turning himself into police for repeatedly stabbing another man in the head in Costa Mesa earlier that day. Alexis Omar Parra, 29, is being held in jail on $1 million bail and is scheduled to appear in court today.
• A male juvenile was arrested last week on suspicion of homicide and assault with a deadly weapon in the three incidents that took place in Huntington Beach a week ago Sunday night, when bicyclists were targeted by someone behind the wheel of a black Toyota sedan. As reported in last Wednesday's newsletter, one cyclist, 70-year-old Steven Gonzales, died after being one of those targeted by the unnamed juvenile. Police identified the suspect after finding the car involved in the hit-and-run assaults.
LIFE & LEISURE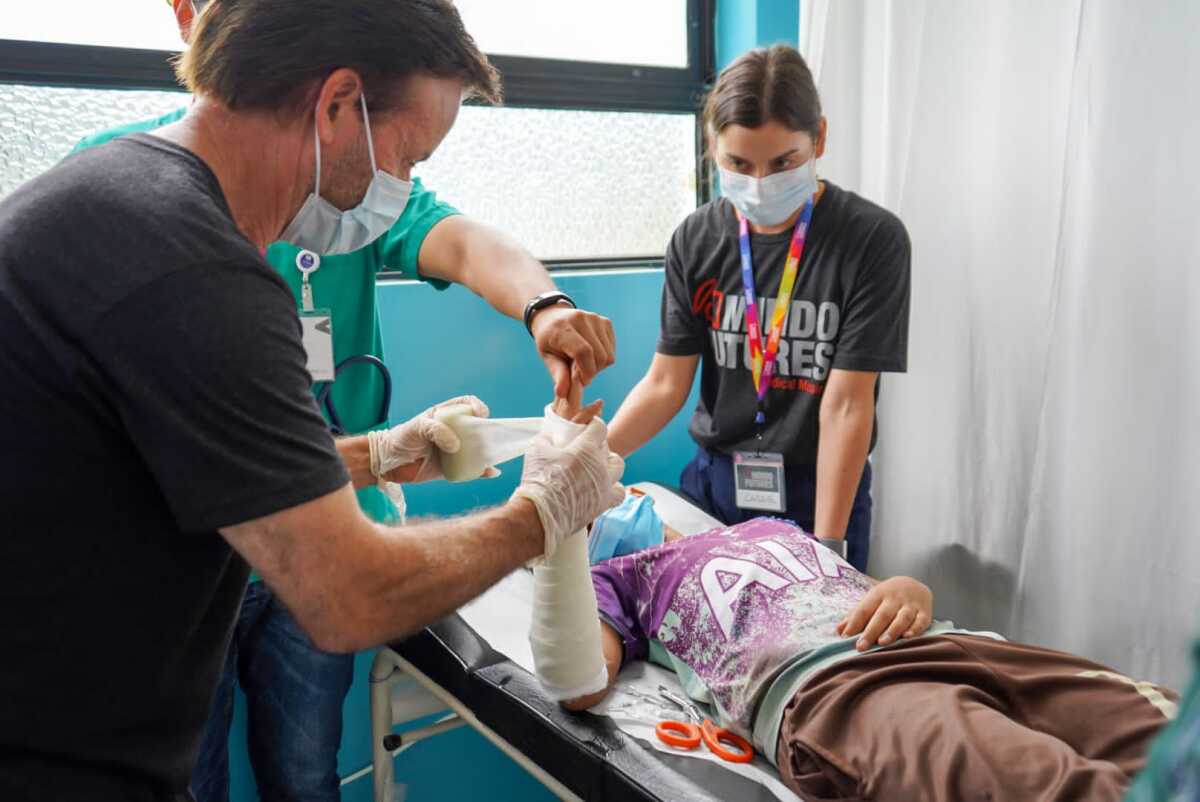 • A Huntington Beach family on Friday night embarked on its latest medical mission, this time to Peru. Jessie and Alexis Ross, both high school students, flew from Los Angeles International Airport with their father, Dr. Timothy Ross, an orthopedic surgeon, to take part in a 20-person, two-week mission that's a joint effort of Solidaridad en March (SEM) and the Christian Life Movement. According to this feature story by my colleague Matt Szabo, they have set up shop in Ayaviri, a small town in a mountainous area, to treat locals. It's a longtime family tradition: This trip is the third and fourth medical missions trip to South America, respectively, for Alexis and Jessie, though their first one to Peru. They both started participating in the trips when they were 8 or 9, as did their older sister, Cassie, now a 26-year-old lawyer in San Diego.
SPORTS
• Major League Baseball's digital game-viewing experience will be showcased today when the Angels play the Tampa Bay Rays, according to this story by L.A. Times sportswriter Sarah Valenzuela. It's the first time the virtual ballpark technology will be used in an MLB game. Users log in for free online and will be able to navigate and interact with others who are logged in, similar to walking around an actual ballpark. Today's game time is 3:40 p.m.
• Although the Edison High School Chargers struck first in a football game Friday night against San Clemente High, the Tritons sprang into action late, earning the 31-7 win at Cap Sheue Field. San Clemente is now 5-0 and ranked No. 7 on this week's L.A. Times Top 25 list, along with other O.C. schools Mater Dei (1), Orange Lutheran (5), Mission Viejo (8), JSerra (9), Los Alamitos (11), Santa Margarita (13), Servite (15), Villa Park (19) and San Juan Hills (21).
CALENDAR THIS
• The city of Westminster will host the first-ever Taste of Westminster Friday night in collaboration with the city's second annual Fall Festival, which runs from Sept. 22 through Sept. 24. The community-driven evening of food will take place from 5 to 10 p.m. on Friday at the Civic Center, 8200 Westminster Blvd. Both admission and specialty food items will be free, thanks to Orange County grant funds. A full schedule of the festival weekend's offerings, including the list of vendors and live entertainment, can be found here.
• Seasonal Adventures Pumpkin Patch will run from Sept. 29 through Oct. 31 at OC Fair & Event Center. The family-friendly pumpkin patch will feature inflatable slides, kiddie rides, a petting zoo, a train, farmers market and, of course pumpkins. Hours are 3 to 9 p.m Monday through Thursday, 11 a.m. to 10 p.m. Saturday and 11 a.m. to 9 p.m. On Oct. 31 it will close at 7 p.m. Admission is free. Parking is free Monday through Thursday; $12 Friday through Sunday. 88 Fair Drive, Costa Mesa.
KEEP IN TOUCH
Thank you for reading today's newsletter. If you have a memory or story about Orange County, I would love to read and share it in this space. Please try to keep your submission to 100 words or less and include your name and current city of residence.
I appreciate your help in making this the best newsletter it can be. Please send news tips, your memory of life in O.C. (photos welcome!) or comments to carol.cormaci@latimes.com.
All the latest on Orange County from Orange County.
Get our free TimesOC newsletter.
You may occasionally receive promotional content from the Daily Pilot.