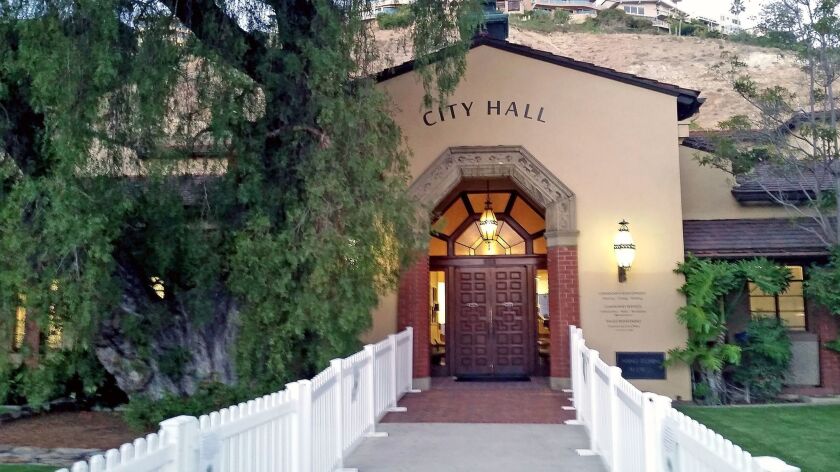 Laguna Beach council members will give their thoughts Tuesday on what should be included as part of the city's in-the-works Downtown Action Plan.
After receiving a presentation from SWA Group — a landscape architecture and urban design firm the city retained in April — council members will give their thoughts on how to move forward, as well as collect public input.
The feedback will help shape an eventual draft of the Downtown Action Plan, which is meant to coordinate specific street trees, "streetscape" — the visual elements of a street, such as the road and adjoining buildings — and related improvements in the downtown area. The plan will examine most major downtown streets, including the Forest Lane alley and the Village Entrance project site, according to city staff.
The Action Plan is not to be confused with the Downtown Specific Plan, which recently underwent its third and final review by the Planning Commission in November.
"The action plan ... takes these policy ideas of what generally we already talked about and puts them into the street and actually says, 'OK, let's put trash cans here and let's improve this alley this way,'" Greg Pfost, the city's director of community development, said in January. "So, it actually implements design."
The action plan will eventually provide details and recommendations for hardscape design, street furnishings, street lighting, and a visual inspection and documentation of existing trees and tree wells for planning future sidewalk and street improvements — as well as locations for new public art installations and pedestrian gathering spaces, landscape design and phasing and implementation of these recommendations, according to a city staff report.
About 20 conceptual projects will be up for discussion Tuesday night, with the cost estimates for each ranging between $163,670 and $1.1 million. Those efforts could ultimately add 119 new trees and 115 replacement trees to the city, a need residents have previously emphasized should be accounted for in the plan.
"The final plan is intended to provide a toolbox of ideas to implement based upon the cost of the improvements," according to a staff report.
The first draft of the Downtown Action Plan will be presented to the Planning Commission in the first quarter of 2020, according to the city, and dovetail with the Downtown Specific Plan.
Tuesday's council meeting starts at 5 p.m. in City Hall, 505 Forest Ave.
---