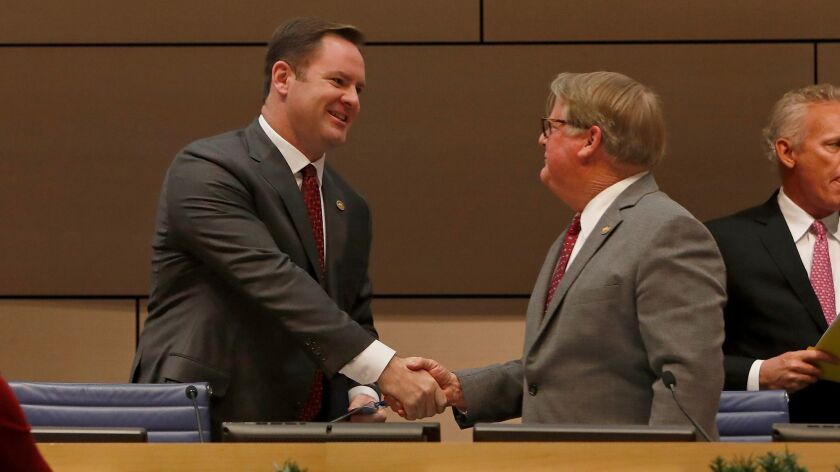 Will O'Neill appears set to become mayor of Newport Beach after two consecutive years as the City Council's second-in-command.
The council will choose the next mayor and mayor pro tem on Tuesday. O'Neill is the current pro tem, while Diane Dixon is the current mayor.
O'Neill, who was elected in 2016, first served as mayor pro tem in 2018. The council appoints the mayor and mayor pro tem from among its members for the one-year, largely ceremonial terms. Customarily, the mayor pro tem is promoted after the first year.
However, 2018 was marked by strain over the circumstances surrounding the departure of former city manager Dave Kiff. The tension included allegations about O'Neill's role in Kiff's exit.
O'Neill nominated Dixon for mayor last December, calling it an olive branch, though no one on the dais directly referred to the rancor over Kiff's departure. O'Neill has denied accusations that he pressured Kiff to leave and said his decision to step aside for Dixon was not in response to the criticism.
This year was Dixon's second run as mayor. She was first elected to the council in 2014 and served her first stint as mayor in 2016.
Tuesday's council meeting starts at 7 p.m. at City Hall, 100 Civic Center Drive.
---