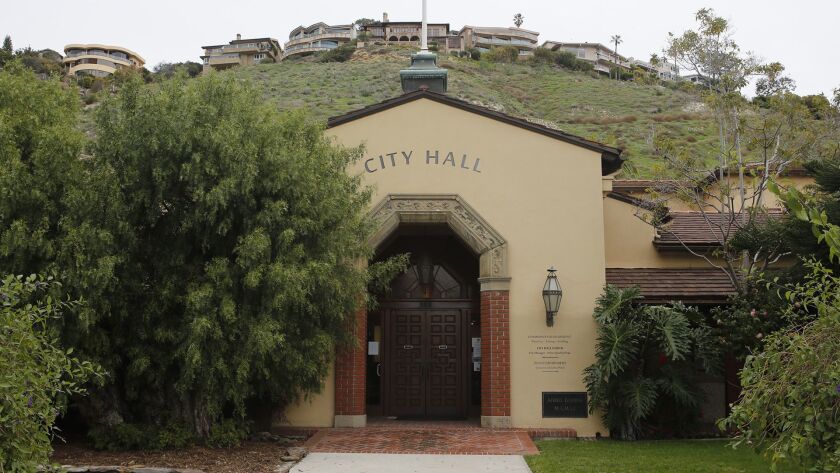 Laguna Beach residents may see a change in how many dollars they can devote to their preferred City Council candidates, depending on what the current council decides Tuesday.
Existing city codes stipulate that neither a candidate for local elected office nor a candidate's controlled campaign committee can accept contributions totaling more than $360 from any one party in a given election cycle.
Council members are set to decide Tuesday whether to move ahead with changing that limit, which was approved in 2008 and has been in place since 2010.
Per city codes, the contribution limit can be adjusted on Jan. 1 of even-numbered years to reflect changes in the consumer price index. The council also reviews the cap every four years to determine whether it should be adjusted.
However, the council declined to raise the contribution limit in 2012 and 2016.
Should the council decide to move ahead with a change this time around, staff would prepare a proposed ordinance that would be subject to a future public hearing. Any adjustments could be applicable to this year's election cycle, or delayed to 2022.
One option spelled out in a city staff report would be for the council to boost the contribution cap to $410 — which would account for CPI increases over the last four years.
Tuesday's council meeting starts at 5 p.m. in City Hall, 505 Forest Ave.

Proposed traffic impact review fee
The council also will determine Tuesday whether or not to levy a fee on developers whose projects need a traffic impact study.
Such studies are typically only required for projects that have the potential to increase trip generation, change existing traffic patterns or increase the number of parking spaces in an area.
The proposed traffic impact review fee would charge applicants to access traffic count data collected by KOA Corp. — an engineering, transportation planning and construction management services firm the city retained in October.
Applicants could then use that data to forecast their projects' impacts and analyze traffic.
Conducting traffic counts costs an estimated average of $500 per intersection, while the city's proposed fee would be $400 per intersection, according to a staff report.
---