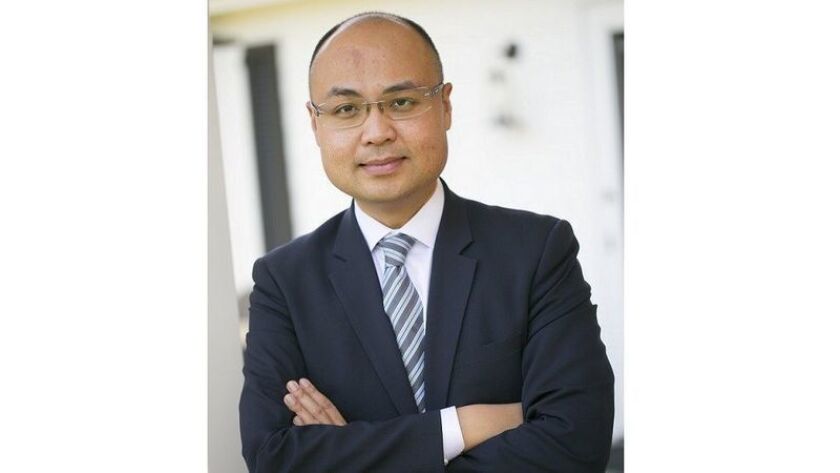 A suspicious envelope delivered to the Huntington Beach office of state Assemblyman Tyler Diep (R-Westminster) prompted the California Highway Patrol, Orange County Sheriff's Department bomb squad and hazardous-materials units from nearby agencies to respond, authorities said Tuesday.
Huntington Beach police responded at about 9:45 a.m. Monday to a report of a letter-size envelope containing white powder at the office at 17011 Beach Blvd., according to police and the CHP's Westminster office.
The incident prompted the bomb squad and hazmat units from the Huntington Beach and Anaheim fire departments to recover and examine the package.
The package was deemed to be nonexplosive and not an immediate danger, Huntington Beach fire Capt. Eric McCoy said. The CHP is investigating the incident because the location is a state office.
Diep's office Tuesday called it "an active security incident" that remains under investigation and declined to comment.
It wasn't clear whether Diep was in Orange County or at the office when the incident occurred. Diep was at a parade in Westminster on Saturday celebrating the Lunar New Year.
---