Woman pleads guilty in Costa Mesa restaurant rampage and is sentenced to 6 months in jail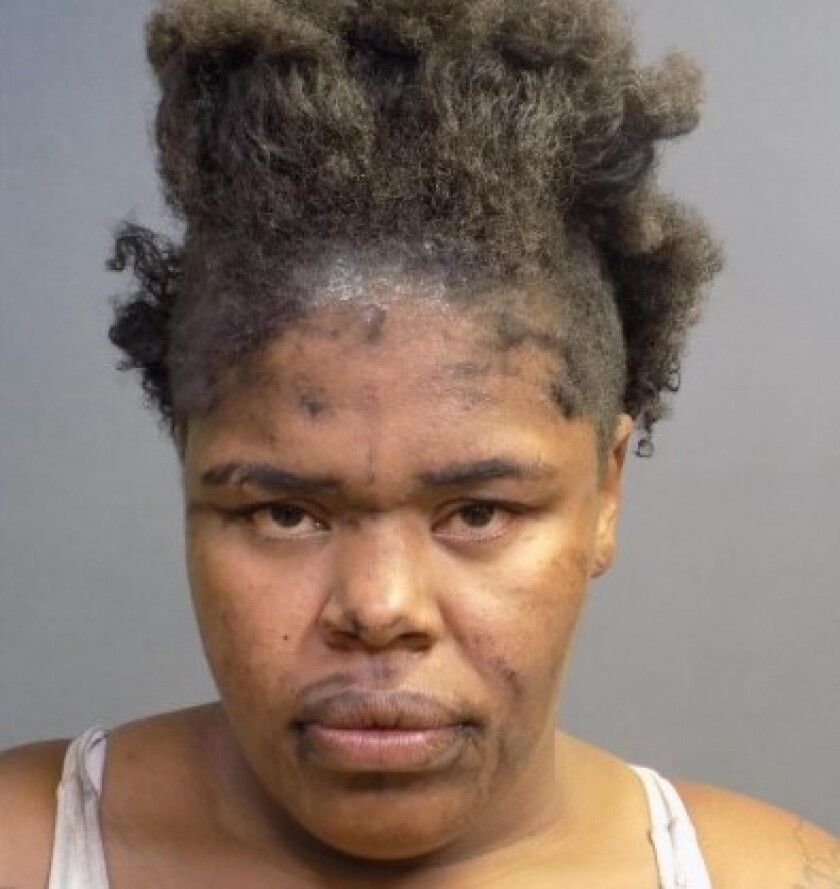 A 27-year-old woman pleaded guilty Friday and was sentenced to six months in jail for her part in a rampage through a restaurant at South Coast Plaza in Costa Mesa.
Passion Shenay Coleman of Fullerton pleaded guilty to single counts of criminal threats, assault with a deadly weapon and conspiracy, as well as two counts of vandalism, all felonies. She also pleaded guilty to assault, battery, wearing a mask in a crime, brandishing a weapon and resisting arrest, all misdemeanors.
Two Fullerton women were arrested Saturday after a South Coast Plaza restaurant was vandalized with a bat, causing thousands of dollars in damage, Costa Mesa police said.
Coleman, who has been in custody since Oct. 5, was sentenced to 180 days in jail and is set to be released soon. She made her plea in a special court that helps defendants with drug issues.
Coleman is a former employee of Maggiano's Little Italy, where two women vandalized a TV, table settings and plates, causing thousands of dollars in damage.
Co-defendant Laglennda Damona Carr, 24, also of Fullerton, is charged with second-degree burglary, vandalism and conspiracy, all felonies, as well as misdemeanor counts of wearing a mask in a crime and resisting arrest. She is due for a pretrial hearing Feb. 25 in Orange County Superior Court in Westminster.
According to Costa Mesa police, Coleman entered the restaurant around 1:30 p.m. Oct. 5 and used a bat to vandalize it. Earlier she had made threats and hurled a plate at an employee, police said. No injuries were reported in the incident, though customers rushed for the exits, authorities said.
Police alleged Carr accompanied Coleman into the restaurant and yelled and behaved disruptively.
The women wore hoodies and face paint and were arrested in a parking lot as they tried to leave, authorities said.
Daily Pilot staff contributed to this report.
---
All the latest on Orange County from Orange County.
Get our free TimesOC newsletter.
You may occasionally receive promotional content from the Daily Pilot.