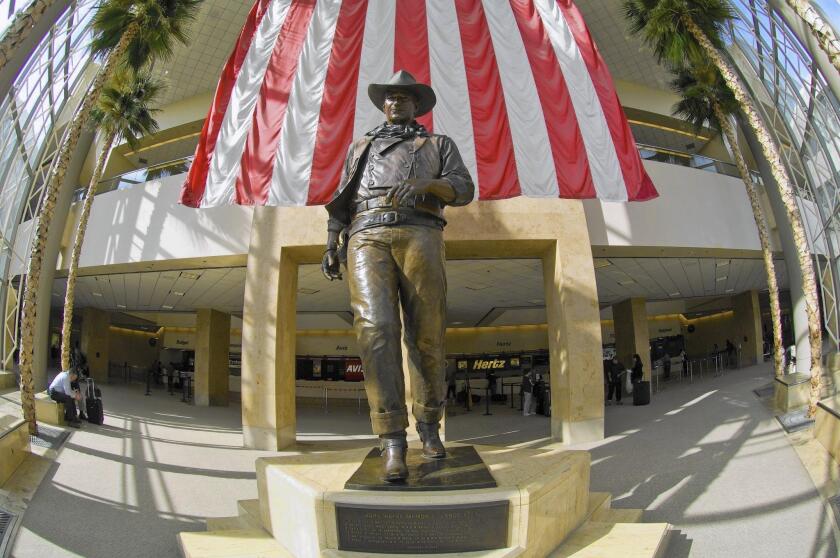 The air-traffic control tower at John Wayne Airport reopened Saturday after an employee with a possible case of the COVID-19 coronavirus tested negative for the illness.
The tower closed Friday as a precaution for "cleaning and quarantine" after a control manager showed a presumptive positive test result Thursday, officials said. Further testing Friday came back negative.
The air-traffic facility is now operating normally.
The Federal Aviation Administration's regional control center in San Diego handled John Wayne's traffic during the closure.
---