New Costa Mesa Chamber chief executive, the third since 2020, returns to his roots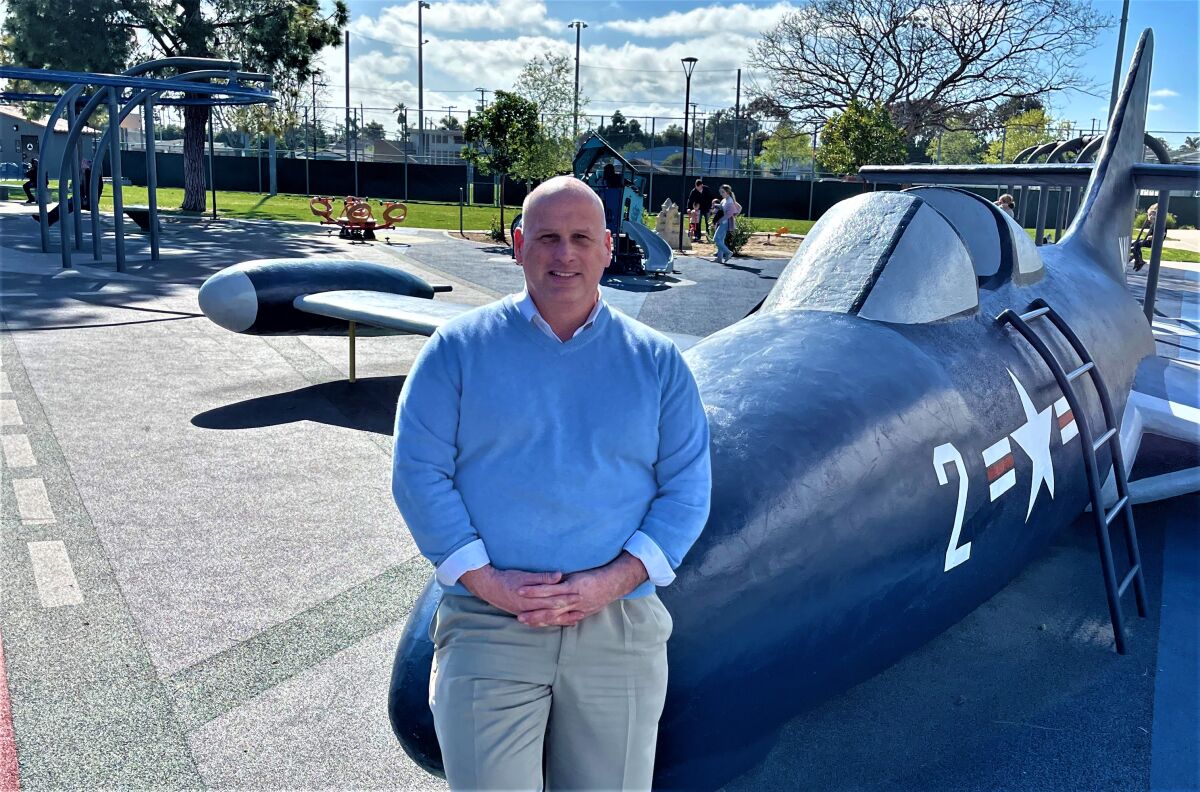 David Haithcock spent more than 25 years helping small businesses and nonprofit organizations that were part of larger trade associations leverage their membership to accomplish more than they would have been able to alone.
Although he wouldn't have known it at the time, his professional experience working with members, mainly in the banking industry, provided the perfect training ground for his newest role as president and chief executive of the Costa Mesa Chamber of Commerce.
"The world of associations is much like the chamber, in that you wear a lot of hats," Haithcock said Thursday. "You're overseeing member development, training and professional development for an institution's employees and providing products and services to help them compete with larger institutions."
He joined the team on Dec. 15, becoming the third president to helm the nonprofit chamber since 2020. His predecessor, Scott Mikelonis, left in November after just two months in the role to take a senior level position at a popular cruise line. Prior to that, Carla Valenzuela was hired as chamber chief executive in August 2020 but was laid off in February 2022.
Haithcock, who lives in Huntington Beach and has deep ties to Costa Mesa and the surrounding community, assures he is in it for the long haul.
"I know I was meant to be here," he said. "I've committed to this, and I want the challenge of this. So I'm in it for as long as they'll have me."
A former student of Monte Vista Elementary School, now Back Bay High School, Haithcock is a third-generation graduate of Newport Harbor High School, where he played on the football team. He coaches football at Edison High School.
He took classes at Orange Coast and Golden West colleges before graduating in 1993 with an economics degree from UC Riverside. He chanced upon his profession a few months later by applying for a job at a national nonprofit financial trade association based in Washington, D.C.
"They were looking for a graduate student, which I was not, but I said, 'If you hire me, you will be proud of that decision,'" he recalled. "I was at that company for 19 years."
Scott Mikelonis, former executive director for Irvine's PMP Management, started in the position Monday, eight months after his predecessor's departure, and has hit the ground running.
As chamber president, he hopes to continue the work that's being done to advocate for businesses at all levels of government, while promoting and engaging with members across industries.
He's also working with the chamber's board of directors to create opportunities for web-based professional development and the formation of economic roundtables, where members can discuss citywide issues or even trends within a specific industry.
"I want to do my part to support the businesses in Costa Mesa," he said. "In a way, this is giving back to the community I grew up in."
All the latest on Orange County from Orange County.
Get our free TimesOC newsletter.
You may occasionally receive promotional content from the Daily Pilot.