Mercado González in Costa Mesa is another rising phoenix for Northgate Market family
Don Miguel González Jiménez was the proud owner of a shoe factory in a small town near Mexico's Guadalajara in 1952 when fire consumed the building, forcing him to find a way to pay back his creditors.
After traveling the country for many years, looking for ways to sustain the growing family he was raising with wife Doña Teresa Reynoso de González, the proprietor decided to immigrate to the United States, a place where fortune still favored the brave.
For years, the family was separated as González worked to secure green cards so they could join him — a feat he accomplished in 1976. A few years later, the family took over a liquor store in Anaheim called Northgate Market, eventually replacing its bottles and cans with fresh fruits and vegetables.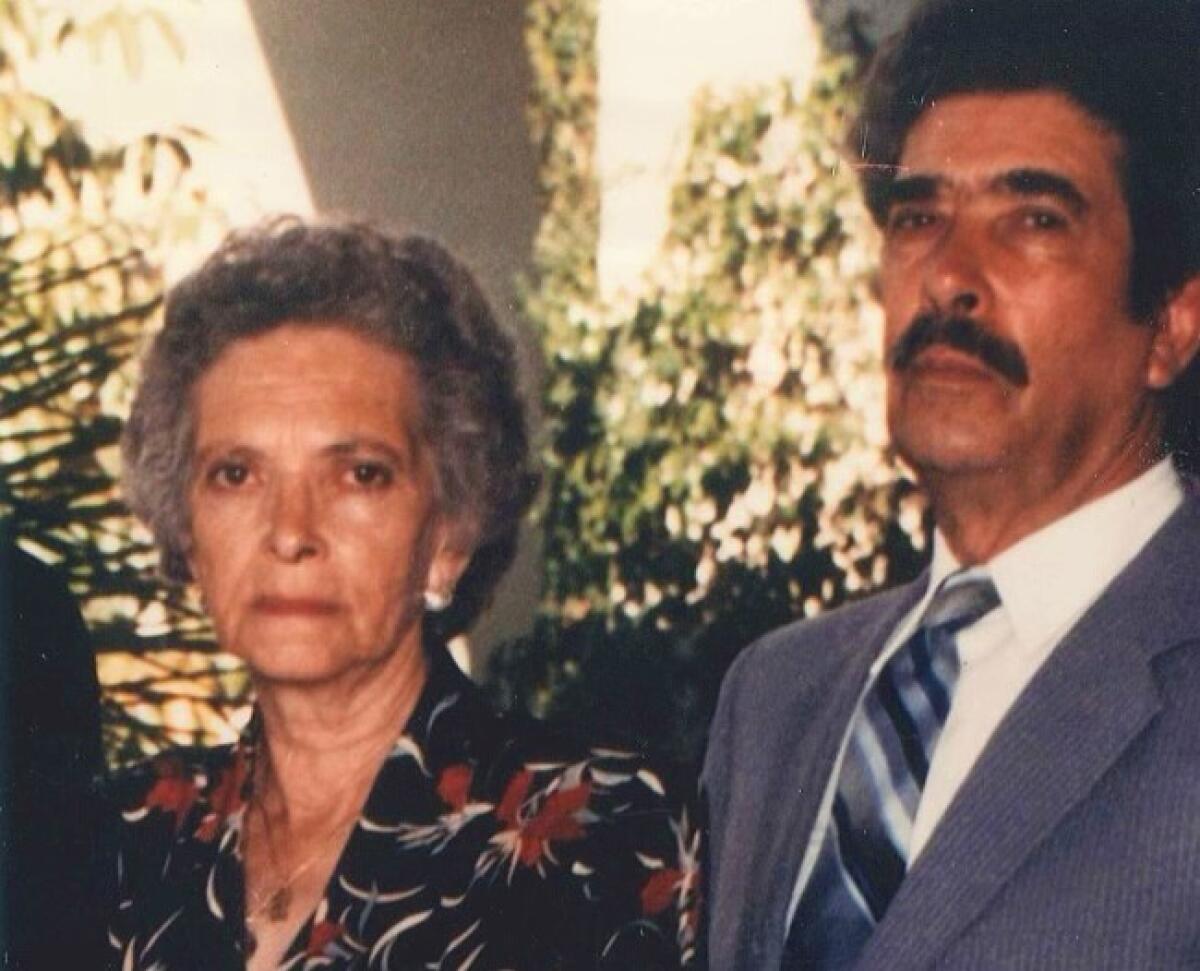 The family couldn't afford a new sign, the story goes, so they kept the name.
"It was a 2,000-square-foot store on Anaheim Boulevard," recalled 36-year-old grandson Joshua González of the first location. "Now, we have 13 brothers and sisters who are owners of the company. We are now in the third generation — there are 53 of us, and 30 of us work in the family business."
The Orange County-based company comprises dozens of markets extending into Los Angeles County still largely run by González's children, their spouses, offspring and numerous family friends and associates.
Members of the enormous family on Tuesday gathered with Costa Mesa city officials and community business leaders to celebrate the 45th installment in the Northgate Market empire — Mercado González.
The sprawling 70,000-square-foot storefront, located at 2300 Harbor Blvd., bills itself as a "gastronomic adventure that takes foodies on a journey through the heart and soul of Mexican cuisine" via curated food offerings, vibrant art and rich in-store experiences.
Weighing in at nearly twice the size of the family's typical stores, Mercado González evokes the feeling of being in a Mexican bazaar where shoppers travel among different "puestos," or stalls, learning about specialty foods and beverages that define a particular geographic region.
"[We're] showcasing ingredients, prepared foods and traditions of Mexico, both Old World and contemporary," Joshua González explained of the concept. "There are many Mexicos we want to share here."
And similar to Don Miguel González Jiménez's unfortunate 1952 shoe factory fire, the creation of Mercado González is another rising phoenix in the family's ever-evolving story.
Tom Herman, who heads Northgate Market's strategic efforts, said he initially worked with Johsua González and a handful of third-generation cohorts on a proposal to fill a portion of the 70,000-square-foot commercial area with a more traditional market and to lease out the remaining space, possibly for dining.
But then COVID-19 hit, tossing a monkey wrench into those plans. Pandemic closures caused a significant delay to the Costa Mesa project but also provided an opportunity for the family to reconsider the best use of the site and craft a bigger, better vision.
"We had plans, building permits — everything. We threw it all away and started over again," Herman recalled. "We thought, why don't we do something that's never been done before?"
During Tuesday's ribbon-cutting ceremony, VIP guests toured the mercado's many food stalls, where employees passed out churros, carnitas, birria and other delectable offerings.
Costa Mesa Councilwoman Andrea Marr enthused about having a warm tortilla with butter, fresh from the on-site tortilleria, placed into her waiting hands.
"In so many of our cultures food is a part of joy," she said. "So being here and having the chance to experience all the different regional cuisines, it just brings a smile to your face."
Speaking to a crowded house, Costa Mesa Mayor John Stephens recalled learning more about Northgate and the family behind it during a visit last year with Councilman Manuel Chavez to the company's Anaheim headquarters.
There, leaders explained their vision for the Costa Mesa storefront, a dream Stephens described as perfectly executed.
"You hear about dreams, and you hear about opportunities. But what I feel this place is founded on is love — you see it everywhere in every detail," Stephens said.
"On behalf of the entire community, I want to thank you for bringing your love and your kindness and investment into our great city," he said to the company's officials. "This place will be packed forever with people coming to enjoy it."
All the latest on Orange County from Orange County.
Get our free TimesOC newsletter.
You may occasionally receive promotional content from the Daily Pilot.