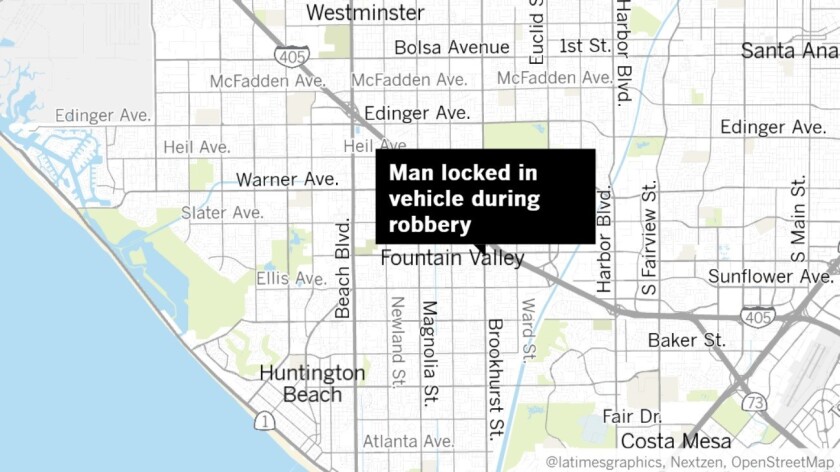 Two men were charged this week with felony second-degree robbery in connection with an electronics sale gone bad in Fountain Valley, according to police and court records.
An unidentified man arranged to buy $2,500 worth of electronics and made plans to meet the seller Sunday at a predetermined location, Fountain Valley police said.
When the man arrived, he got in the back seat of a vehicle where another man was already sitting, police said.
They drove to a parking lot where the man was threatened by the other men, according to police. He tried to escape but couldn't open the vehicle's door because its child lock had been enabled, police said.
Fearing for his safety, the man gave the others $2,510 in cash and was let out of the vehicle, police said.
Officers responded to the man's location in the 18500 block of Brookhurst Street shortly after 8 p.m.
Derek Bereki, 29, was arrested Tuesday in Rancho Mission Viejo and was booked into Orange County Jail.
John Aguirre, 44, was arrested Wednesday in Orange and was booked into the county's Theo Lacy jail.
Bereki was arraigned Thursday and is scheduled back in court April 8, court records show.
Aguirre was arraigned Friday. Further court appearances have not been scheduled, according to court records.
Both suspects have criminal records. Bereki is on parole and Aguirre is on post-release community supervision, police said.
Police said the cash was recovered.
---