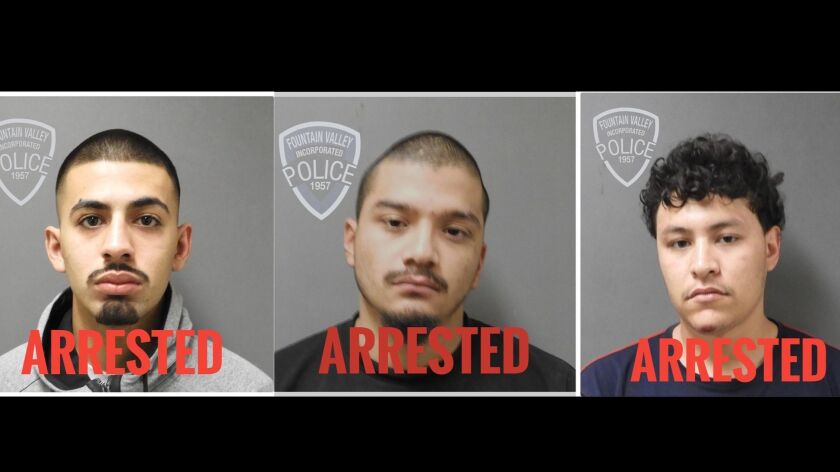 Three Bellflower men arrested Monday may have been involved in multiple vehicle burglaries in Huntington Beach and Fountain Valley, police said.
Officers responding to a call on Hudson River Circle in Fountain Valley saw a man pulling on a car door handle at about 1:15 a.m. Monday, police said.
While the man was detained, two other men ran from a nearby vehicle that police believe they were trying to steal, police spokesman Kham Vang said.
Huntington Beach police helped set up a perimeter around the neighborhood, and a police dog went yard to yard looking for the two suspects.
Using a thermal imaging camera, a Huntington Beach police helicopter crew found the men hiding in and under trees, police said.
One was armed with a stun gun and the other had pepper spray, police said.
During the search, officers found a Honda CR-V nearby that was reported stolen from Huntington Beach. Police determined the three suspects could be linked to vehicle thefts in Huntington Beach and Fountain Valley, authorities said.
Christopher Jimenez, 19, Adrian Maruffo, 19, and Robert Chavez, 20, were arrested and booked into Orange County Jail.
---