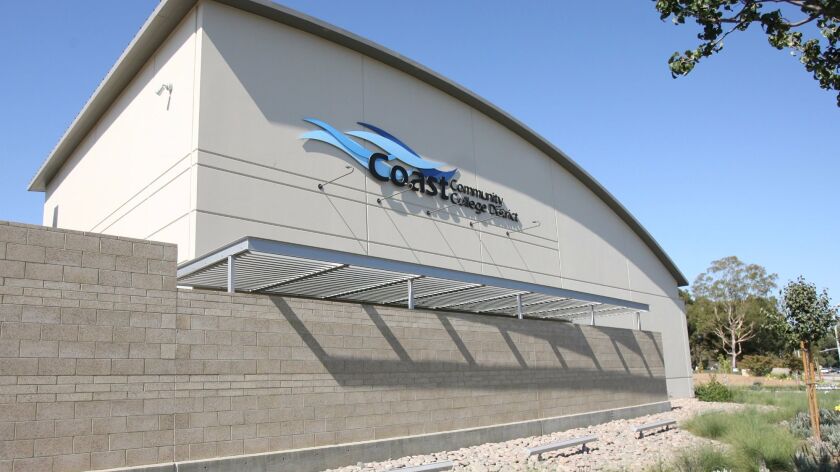 Coast Community College District trustees this month will consider moving from at-large elections to voting based on districts after receiving two threats of lawsuits recently.
Malibu-based attorney Kevin Shenkman, who has spent the past few years suing or threatening to sue California cities and school districts where elected officials are chosen by voters throughout the area, sent a letter to the Coast Community College District on March 27. He urged the board to change to elections in which each trustee would be chosen by voters in a specific area, or district, to represent them. He contends that would give Latinos and other minorities a better shot at electing candidates of their choice.
If the board didn't make the change, it would risk legal action, Shenkman wrote.
William Hoang, a Newport Beach lawyer, sent a letter to Coast on May 19 requesting the same change.
Each of Coast Community College District's five trustees represents an area of the district where he or she lives, but all are elected at large.
Many opponents of the at-large election system allege it enables white voters to overwhelm the choices of minorities in violation of the California Voting Rights Act of 2001.
In his letter, Hoang alleged the college district's at-large system dilutes the ability of Vietnamese people to influence elections.
He said that is especially apparent in trustee Area 2, which encompasses Garden Grove and a portion of Westminster, where Vietnamese voters make up nearly half the voting population.
Hoang points to the 2016 election, in which Vong Nguyen, a Vietnamese candidate, ran for the Area 2 seat on the board and lost despite having support from the Vietnamese community. He alleges that occurred because of bloc voting by the college district's majority non-Vietnamese electorate.
Trustee Jerry Patterson currently holds the Area 2 seat.
"The contrast between the significant Vietnamese proportion of the electorate in trustee Area 2 and the absence of Vietnamese to be elected to the board is telling," Hoang wrote.
Shenkman points to the 2016 race for the Area 3 seat representing Huntington Beach, in which incumbent Lorraine Prinsky defeated challenger Victor Valladares despite his support from the Latino community.
Trustees reviewed the letters during closed sessions and voted unanimously during a closed session June 21 to later publicly discuss the idea of changing to district-based voting. The discussion is expected during the board's next meeting July 19.
"The time has come. I think it's an appropriate public discussion to have about whether it's a wise move," said board President David Grant, who represents Area 5, which includes Newport Beach and Newport Coast. "My sense is that it is."
Grant said switching to district-based elections could reduce the cost of running for the board, since candidates could limit their campaigns to their specific areas, and it could allow communities with a large population of minorities to elect representatives from their areas.
"It would give them much more of an opportunity to have their own voice in the district," he said. "I think the colleges take good care to be concerned about the diversity of hiring and student programs for all backgrounds, but I think for the board it would be good to have a representative from those groups.
"The danger," he added, "is that people may become more concerned about their particular area than perhaps the larger issues of the whole district."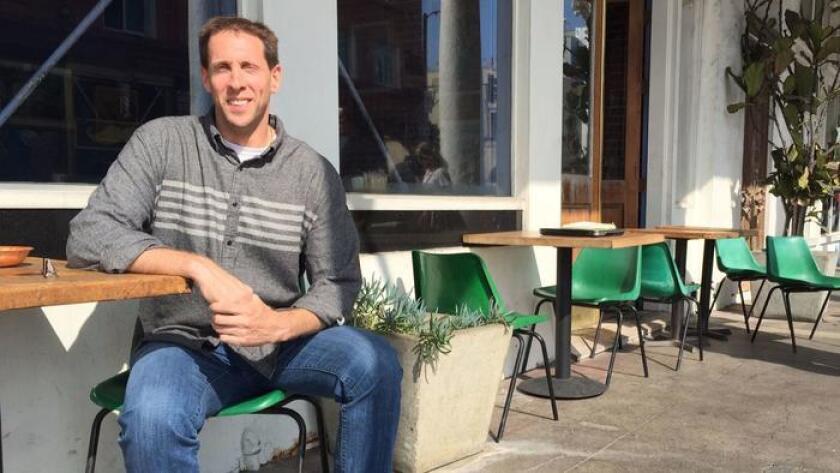 Shenkman is well-known among local cities and school districts for pushing them to change their election systems.
Most recently, Shenkman sent Huntington Beach officials a letter claiming that the city's use of an at-large system "dilutes the ability of Latinos to elect candidates of their choice."
City leaders have dug in their heels and readied themselves for a possible legal fight over the issue.
However, according to the League of California Cities, no local government that holds citywide elections has won a lawsuit based on the California Voting Rights Act.
The Newport-Mesa Unified School District announced in March that it will change to a district-based voting system in 2018 and that it had reached a legal settlement in which it would pay more than $100,000 in attorneys' fees and court costs for Shenkman's client, Costa Mesa resident Eloisa Rangel, who alleged the district's at-large election system diluted the voting power of Latino residents.
In 2012, Shenkman's firm sued the city of Palmdale, and ultimately, the city agreed in a settlement to pay $4.5 million for the plaintiffs' legal costs and to change to district-based elections.
Some local governments have turned to district-based elections just on the threat of a lawsuit from Shenkman's firm.
Costa Mesa, for example, will hold its first district elections in 2018. The city also agreed last year to pay $55,000 in attorneys' fees to settle a legal claim by Rangel and the Southwest Voter Registration Education Project. The claimants were represented by Shenkman.
Twitter: @HannahFryTCN
---