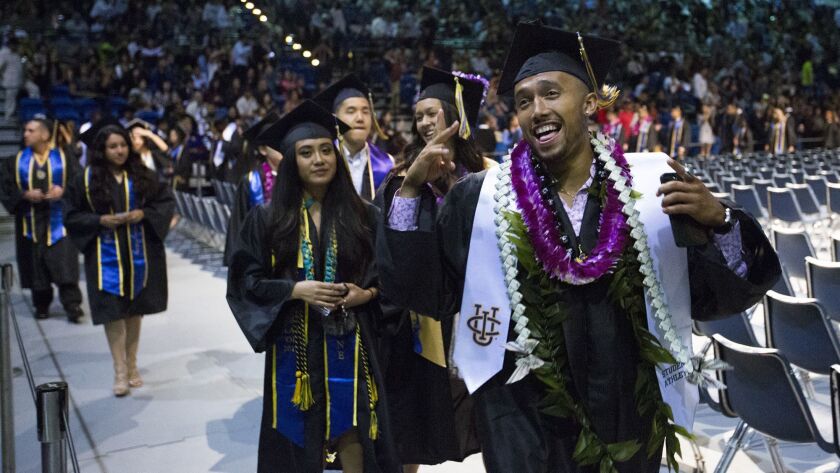 UC Irvine is handing out 10,323 bachelor's degrees to more than 9,400 graduating students this academic year, and for the third year in a row, more than half of those graduates are first-generation college students, the university said.
Eleven commencement ceremonies will be held Friday through Monday at the Bren Events Center.
About 51% of UCI's Class of 2019 are first-generation college students, and 32% are transfers from community colleges.
The university continues its status, first received in 2017, as a Hispanic-serving institution, a designation by the U.S. Department of Education for colleges where at least 25% of undergraduates identify as Latino and at least half of all students receive financial aid.
This year, UCI will grant bachelor's degrees to 2,288 Latinos, up from 2,014 last year.
"When we ensure the access and inclusion of people of all backgrounds and life experiences, we not only uphold our fundamental mission, we make meaningful our shared commitment to a true opportunity society," said UCI Chancellor Howard Gillman. "In a heterogeneous, democratic society, the pathways to success must be open to everyone."
---