State appeals court sides with Huntington Beach in ruling against affordable-housing lawsuit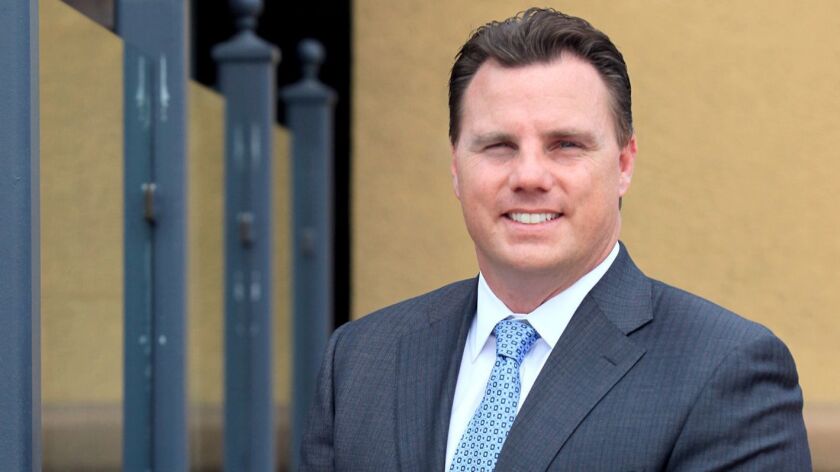 A state appeals court has ruled in favor of Huntington Beach in a lawsuit filed against the city by an affordable-housing advocacy group.
The Irvine-based Kennedy Commission had argued in its case, filed in 2015, that an amendment to a development plan for the Beach Boulevard-Edinger Avenue corridor made earlier that year violated state housing law.
The amendment — which came after residents' complaints of over-development — reduced the number of permitted housing units in the Beach-Edinger area from 4,500 to 2,100. The Kennedy Commission argued the reduction would make Huntington Beach unable to meet its low-income housing requirements.
City Attorney Michael Gates argued that the amendment was valid because Huntington is a charter city, which exempts it from some state zoning laws. Being a charter city — one run by a charter adopted by city voters — gives it more local control, he contended.
A panel of the California 4th District Court of Appeal agreed.
The city also noted how in 2015 it retained an independent housing expert to identify other affordable-housing sites, all of which were outside the Beach and Edinger Corridors Specific Plan area.
In May, the Court of Appeal panel issued a tentative ruling favoring the city. It effectively overturned a Los Angeles County Superior Court judge's opinion favoring the Kennedy Commission.
On Tuesday, the appellate panel filed its final decision.
"We are gratified that the Court of Appeal has agreed with the city and affirmed our legal arguments in defense of the city on this important case regarding local control," Gates said in a statement. "This is a huge win for Huntington Beach and the city attorney's office.
"Many said we would never prevail. We did. We were right all along, and now the city of Huntington Beach can exercise the local control that outsiders, like the Kennedy Commission, claimed we couldn't."
Gates called the case an example for all charter cities not to "give up local control by giving in to special interests outside your city simply because of another lawsuit or threat of a lawsuit."
Cesar Covarrubias, executive director of the Kennedy Commission, did not immediately respond to a request for comment Thursday.
The commission could appeal to the California Supreme Court, according to Gates.
The Court of Appeal ruling also still allows the commission to argue some of its original claims in Los Angeles County Superior Court, which handled the original complaint.
Twitter: @BradleyZint
---
All the latest on Orange County from Orange County.
Get our free TimesOC newsletter.
You may occasionally receive promotional content from the Daily Pilot.