Huntington Beach firefighters weren't horsing around when they came to the aid Friday of a four-legged resident that found itself in a tight spot.
Workers were called for an animal rescue at Goldenwest Stables near Goldenwest Street and Ellis Avenue at about 2:30 p.m., the Fire Department said.
They found a brown and white horse standing in a trash bin.
"Our crews assessed the scene and realized we were going to need some help," Fire Department spokesman Eric McCoy said.
The Orange County Fire Authority's heavy rescue team was called to assist since "there are members of their crew that specialize in large-animal rescue," McCoy said.
A veterinarian sedated the horse so it wouldn't hurt itself or anyone else during the rescue, the Fire Department said.
A harness was used to secure the horse to a forklift before it was lifted out of the bin, McCoy said.
The animal suffered minor leg injuries, but "all in all, it was a good rescue," McCoy said.
It wasn't clear how the horse ended up in the bin, McCoy said, noting that "it's quite a curious incident."
Goldenwest Stables could not be reached for comment.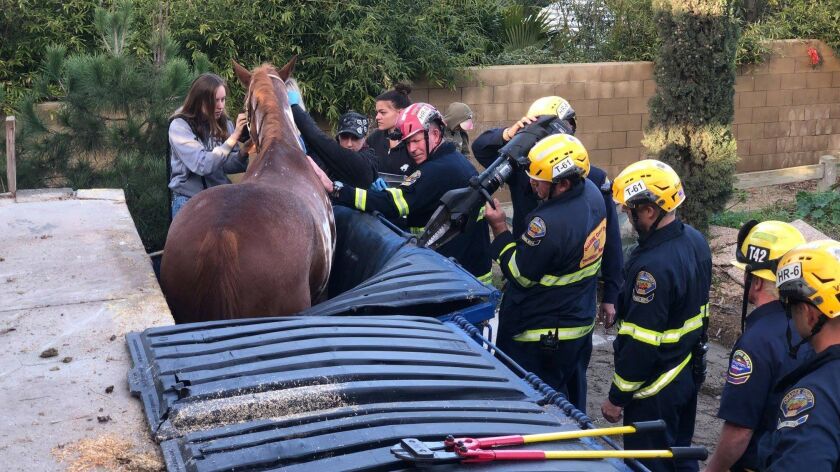 ---