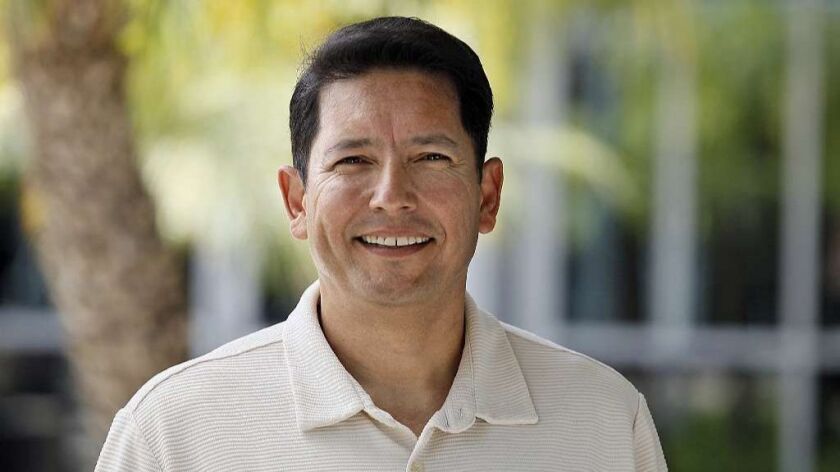 Newport-Mesa Unified School District Supt. Fred Navarro is out of a hospital after he was injured in a fall last month. However, the district isn't sure when he will return to work.
According to district spokeswoman Annette Franco, Navarro fell on his way to work about three weeks ago. He was hospitalized but is now recovering at home.
"While we are unsure of his return date, he is eager to get back to work as soon as possible," Franco said in an email Tuesday.
Russell Lee-Sung, deputy superintendent and chief academic officer, has been filling in for Navarro.
School board President Karen Yelsey said during Tuesday's board meeting that Navarro thanks the community for its good wishes and support.
She said he's still active in district goings-on.
"He texts and calls you all the time," Yelsey said to Lee-Sung.
Lee-Sung agreed, adding, "He is right on top of everything, reminding me and giving us direction."
Twitter: @BradleyZint
---