TimesOC: Latest news in Orange County
Good morning, and welcome to the TimesOC newsletter. It's Friday, Nov. 20.
My name is David Carrillo Peñaloza, the author of the TimesOC newsletter and an editor for Los Angeles Times Community News.
Starting Saturday, Orange County will be under California's mandatory overnight stay-at-home order until at least Dec. 21 because of the surge in new coronavirus cases.
The order announced by Gov. Gavin Newsom on Thursday will prohibit most nonessential activity outside of the home from 10 p.m. to 5 a.m. It affects Orange County and 40 other counties as they are all in the purple tier, the worst in the state's reopening plan.
Here are the latest headlines for our Orange County readers:
NEWS
— California will impose 'limited' curfew due to COVID-19 surge
— What California's new limited curfew to battle COVID-19 means
— Why the third wave of coronavirus could be the most difficult for California
— CDC's last-minute advice on travel for Thanksgiving: Don't do it
— Who will get the first COVID vaccines? California and other states race to decide
All the latest on Orange County from Orange County.
Get our free TimesOC newsletter.
You may occasionally receive promotional content from the Daily Pilot.
— California considers emergency COVID-19 workplace safety rules as infections rise
— Courts will decide if Gov. Gavin Newsom exceeded his executive power. Californians are judging his hypocrisy
— Column: The Republican mayor of San Diego was right to slap down Gov. Gavin Newsom
— Column: Gov. Gavin Newsom may have 'COVID fatigue,' but that's a privilege California can't afford
— As pandemic retightens grip, Orange County's largest health insurer names new leader
— Even as COVID-19 surges, Triller planned a red carpet party in a Hollywood Hills mansion
— Transition tensions escalate as President Donald Trump steps up desperate effort to hold on to power
— Black and Latino renters face eviction, exclusion amid police crackdowns in California
— Laguna Beach City Council approves ordinance regarding regulation of short-term lodging
Enjoying this newsletter?
Your support helps us deliver the news that matters most. Subscribe to the Los Angeles Times at latimes.com/subscribe.
— Despite reports of unemployment fraud, California keeps sending mail with Social Security info
— This California inmate fought the state's wildfires. Now he faces deportation
— Fire captain sues over phone demand in Kobe Bryant crash photo probe
— Telephone vendor found to have recorded more confidential calls between O.C. inmates and attorneys
— Two former California prison guards charged in cover-up of inmate's death in 2016
— Costa Mesa man pleads guilty to felony charges in fatal hit-and-run DUI on 55 Freeway in 2018
— Court dismisses cities' lawsuit challenging cannabis deliveries in California
— Calls to 211 for food, housing assistance during pandemic reveal O.C.'s 'newly vulnerable'
— We Give Thanks volunteers prep Thanksgiving meals for drive-through pickup at Honda Center
— Thanksgiving to go: These eateries want to help Orange County give thanks in spite of the pandemic
— Newport Beach cancels 112th annual Christmas Boat Parade in light of COVID-19
— Costa Mesa native William Parker strives to give back
— Laguna Beach holds demonstration for new helicopter refilling tank that will help fight wildfires
— Departing Newport-Mesa Unified trustees honored, still pledge to support Estancia High theater project
— College View Elementary in Huntington Beach holds reopening ceremony
SPORTS
— Orange County high school football coaches trying to stay positive as COVID-19 numbers worsen
— Ocean View High baseball players not done with the game they love
— Chino Hills is first high school to have three former teammates among NBA draft lottery picks
— LaMelo Ball sees his NBA dreams turn into reality on emotional draft night
— NBA draft: First impressions of the hits and head-scratchers
— Lakers have no plans to become complacent
— Lakers pick Jaden McDaniels in draft to complete OKC trade
— Clippers acquire Luke Kennard by trading Landry Shamet, Rodney McGruder
Get in touch
Have any questions or suggestions for the TimesOC newsletter? Email me at david.carrillo@latimes.com. If you want to sign up for the newsletter that is delivered to your inbox every Wednesday and Friday, visit latimes.com/oc-newsletter. You can also follow me on Twitter @ByDCP.
— Five questions for the Clippers entering free agency
— Warriors' Klay Thompson expected to miss season because of torn right Achilles tendon
— Pac-12 approves nonconference football games to make up for cancellations
— For UCLA's Qwuantrezz Knight, football was an immediate hit
— Injuries create uncertainty for USC at linebacker position
— Farewell, Fox Sports West. Hello, Bally Sports
— First-place soccer teams in England, Spain and Italy face challenges this weekend
— Fred 'Curly' Morrison, a two-time NFL champ and MVP of the 1950 Rose Bowl, dies at 93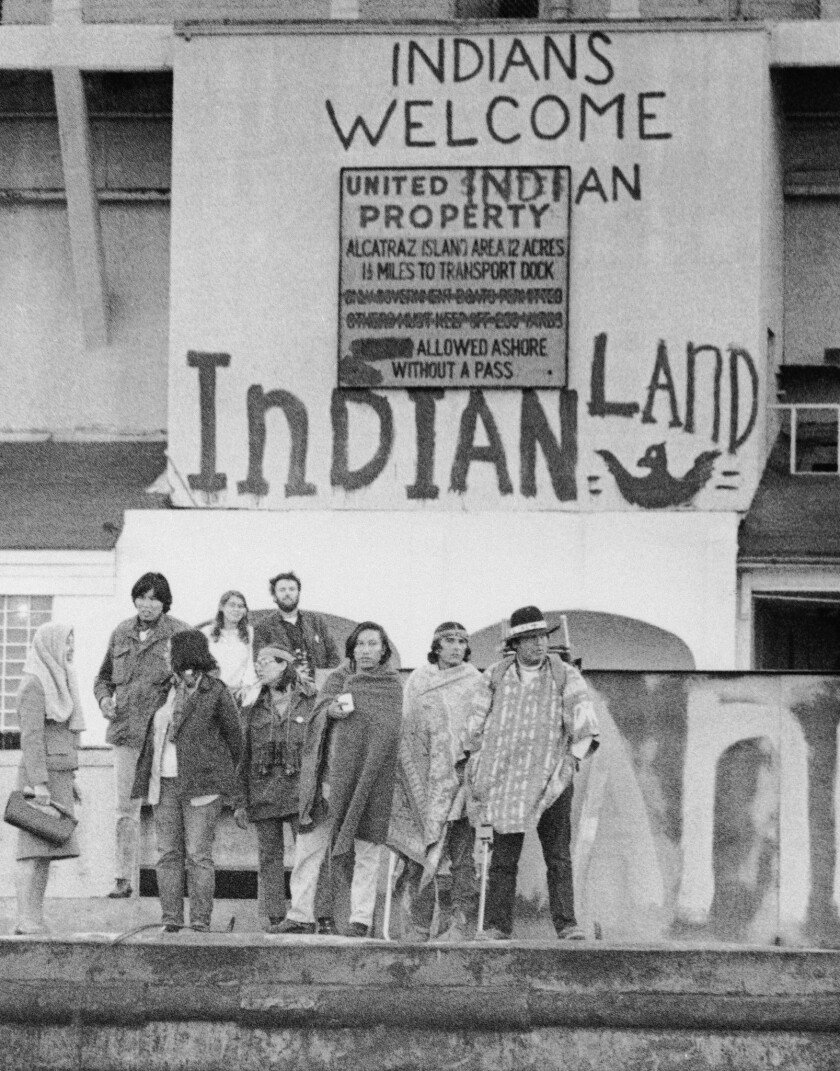 ENTERTAINMENT & ARTS
— Indigenous tribes took over Alcatraz 51 years ago. Read the 'holy grail' of the occupation
— Chapman University presents 'In the Next Room, or The Vibrator Play' for online streaming
— UCI Humanities Center and Newport Beach Public Library Foundation preserve 'Stories from the Sea'
— Orange County artist's 'Happenstance' completes Muckenthaler sculpture garden
— Newport Beach yoga instructor and her dog compete in Amazon's 'The Pack'
---
All the latest on Orange County from Orange County.
Get our free TimesOC newsletter.
You may occasionally receive promotional content from the Daily Pilot.