Two former California prison guards charged in cover-up of inmate's death in 2016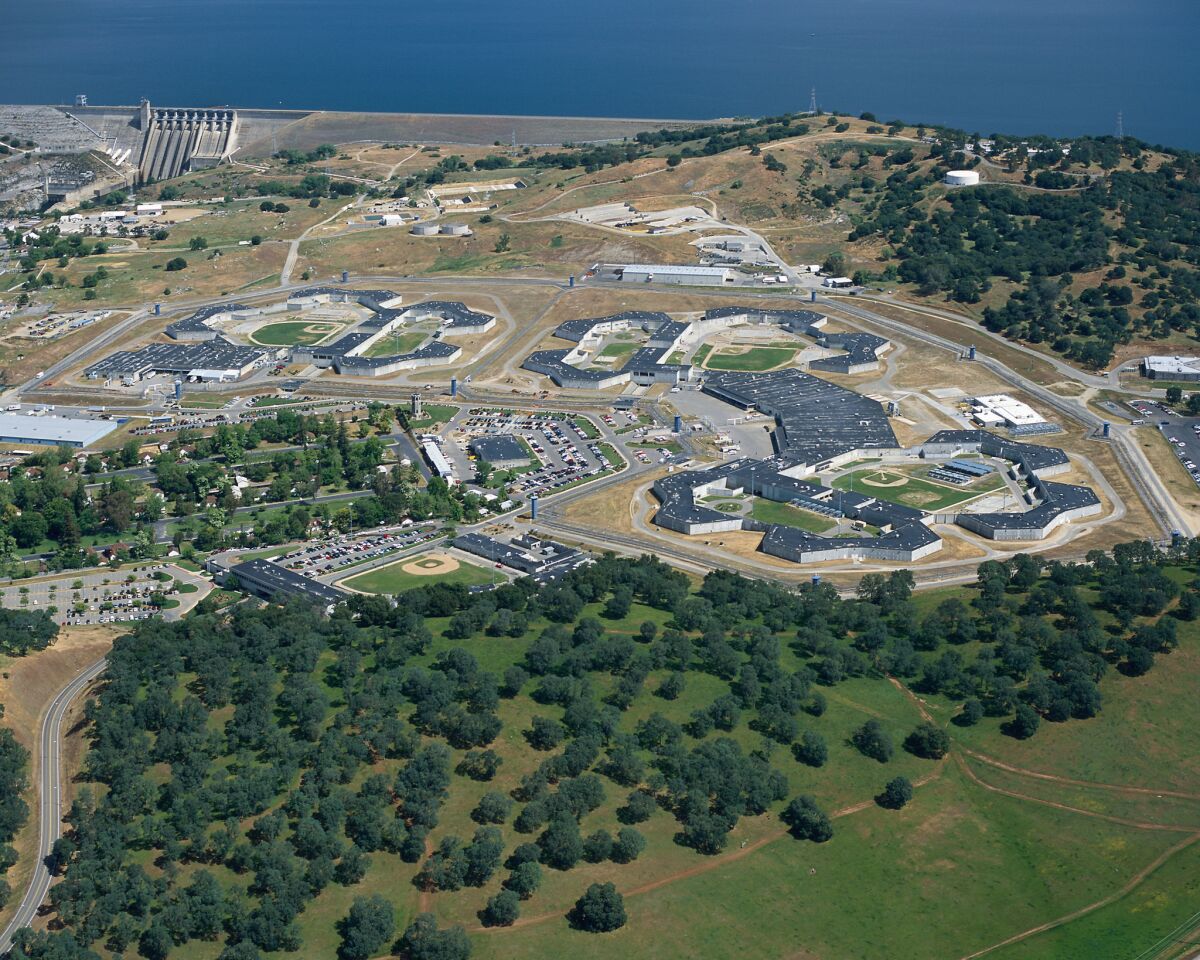 Two former state prison guards have been charged with attempting to cover up how an inmate died inside California State Prison Sacramento in 2016, and one of them is accused of depriving the inmate of his civil rights.
Arturo Pacheco, 38, and Ashley Marie Aurich, 31, were charged in connection with an incident in September 2016 that resulted in the death of a 65-year-old inmate who fell while his hands were handcuffed behind his back as he was being escorted by the pair.
Federal prosecutors, in an indictment unsealed Thursday, accused Pacheco of bending down and pulling the inmate's legs backward on Sept. 15, 2016, causing the handcuffed man to "immediately fall forward violently with his head and upper torso striking the concrete floor." The unidentified inmate died two days later of his injuries, according to court documents.
Pacheco was indicted by a federal grand jury on two counts of willfully depriving the inmate of his rights under the color of law and two counts of falsifying records in a federal investigation.
Aurich was charged separately with one count of falsifying records in a federal investigation.
The indictment did not reveal the inmate's identity, and the California Department of Corrections and Rehabilitation did not issue a news release about the incident at the time, as is the practice with such deaths. Pacheco and Aurich were both fired in June 2018.
"The department conducted a thorough investigation into this incident in collaboration with the Federal Bureau of Investigation. After substantiating allegations of misconduct and dishonesty, the officers involved were promptly dismissed from the department," Dana Simas, a spokeswoman for the corrections department, said in a statement.
According to the indictment, the two guards were escorting the inmate from a cell in Building A6 to a new cell in Building A7. They entered a rotunda in the second building when the inmate "stopped walking," the indictment said. At that point, Pacheco responded by releasing his grip on the inmate's left arm, then wrapped his arms around the inmate's legs and pulled them back, causing the violent fall, according to court documents. At least three correctional officials were present at the time, and the inmate was taken to a hospital.
Federal prosecutors allege Pacheco and Aurich then began to conduct a cover-up, filing incident reports "intentionally concealing the presence" of one of the other three guards and falsely reporting that the inmate "spun to his left and lunged forward," breaking Pacheco's grip, according to the indictment. Aurich also stated in a report that Pacheco had not "used immediate force" against the inmate, the indictment said.
"Pacheco abused his position of authority to harm an inmate," U.S. Atty. McGregor Scott said in a statement. "Instead of upholding and enforcing the law, he went on to conceal his actions and asked others to assist him."
Pacheco is also charged in a second incident in which he is accused of filing another false report stemming from his use of state-issued pepper spray on an inmate May 19, 2016. Prosecutors allege Pacheco sprayed the 54-year-old inmate in the face even though the inmate was cooperating with the correctional officer's orders.
Pacheco reported he confronted an inmate who had a piece of glass in his hand and ordered him to drop it, turn around and prepare to be handcuffed, the indictment stated. "In order to stop [Victim 1] from self-harming himself and causing serious bodily injury or death to himself, I used immediate force, utilizing an approximate 3-second burst from my MK-9 OC pepper spray," Pacheco wrote in an incident report, according to the indictment.
But the indictment alleged that the inmate did not have a piece of glass and that Pacheco ordered him to come closer and open his eyes before spraying him in the face.
"Pacheco falsified and made the foregoing false entry in a record knowing that Victim 1 had not been holding glass at the time," the indictment stated. "And, in truth and in fact, Pacheco falsified and made the foregoing false entry in a record knowing that Pacheco did not order Victim 1 to submit to handcuffs before spraying him with pepper spray."
Pacheco faces up to 10 years in prison and a $250,000 fine if convicted on the deprivation of rights charges. Both former correctional officers face up to 20 years in prison and a $250,000 fine if convicted on the falsifying records counts.
---
The stories shaping California
Get up to speed with our Essential California newsletter, sent six days a week.
You may occasionally receive promotional content from the Los Angeles Times.