Son of ex-'Real Housewives' cast member drops bid for lower bail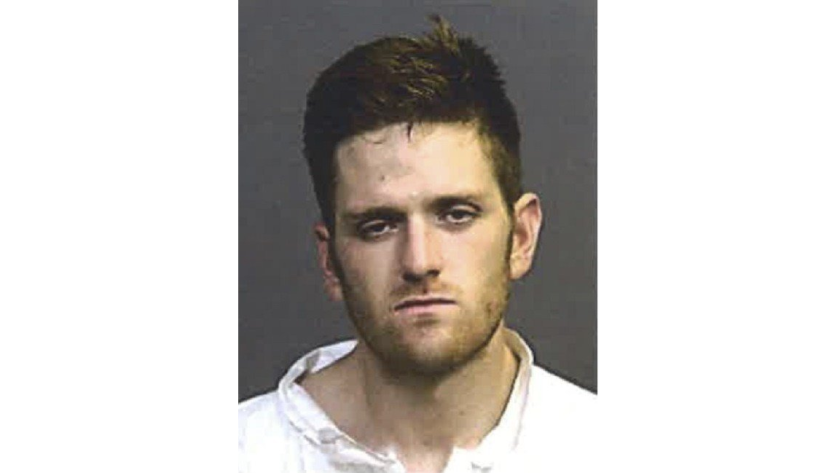 Joshua Waring, son of former "Real Housewives of Orange County" cast member Lauri Peterson, dropped a motion Friday to have his bail lowered or lifted based on allegations that sheriff's deputies failed to protect him at the county jail.
He stopped the effort because authorities have arranged to house him in Santa Ana's lockup until his trial next year on three counts of attempted murder in connection with a shooting outside a home in Costa Mesa in June 2016.
Waring had been seeking to be released on his own recognizance or have his $1-million bail reduced to an amount his family could afford. Orange County Superior Court Judge Jonathan Fish signed off on Waring's transfer from Orange County Jail to Santa Ana's jail, where federal inmates often stay before court hearings in nearby federal court.
The major concern Waring had about a move was being able to act as his own attorney in a separate case. Waring will have access to a phone and law library, according to defense attorney Joel Garson.
A blade-wielding inmate attacked Waring Oct. 9 at the county jail's Intake-Release Center in Santa Ana, and Waring was in a jail wing June 24 last year when a deputy opened fire with a pepper-ball launcher after inmates went to sleep, according to Garson.
A video of a jailhouse fight last month involving Joshua Waring, who is charged with three counts of attempted murder in a 2016 shooting in Costa Mesa, shows Waring in a prolonged battle with another inmate, during which Waring suffered several slash wounds.
Waring is next due in court Feb. 4 for a pretrial hearing. His trial has been set for March 10.
"Josh feels relieved to not have to look over his shoulder 24/7 that an inmate or a guard is going to attack him," Garson said after Friday's hearing. "He has suffered 3½ years in the county jail and ... he's glad to get a fresh start now."
Fellow inmate Jose Dejesus Guzman is alleged to have attacked Waring as he returned to his cell after making a phone call. Waring needed 20 staples, as well as stitches and butterfly bandages on his face, to treat his wounds, Garson said.
No charges have been filed against Guzman so far, according to a district attorney's office spokeswoman.
An Orange County sheriff's deputy who was overseeing Joshua Waring when Waring was attacked in jail by another inmate while awaiting trial on attempted-murder charges invoked his constitutional right against self-incrimination during a court hearing Wednesday.
Orange County prosecutors reviewed evidence in the pepper-ball incident and initially declined to file charges, but they have reopened their investigation.
Two deputies involved in the incident were placed on administrative leave, according to sheriff's spokeswoman Carrie Braun, but she said she could not comment further because of state laws regarding law enforcement officers' rights.
---
All the latest on Orange County from Orange County.
Get our free TimesOC newsletter.
You may occasionally receive promotional content from the Daily Pilot.