Huntington Beach closes libraries and declares local emergency in response to coronavirus outbreak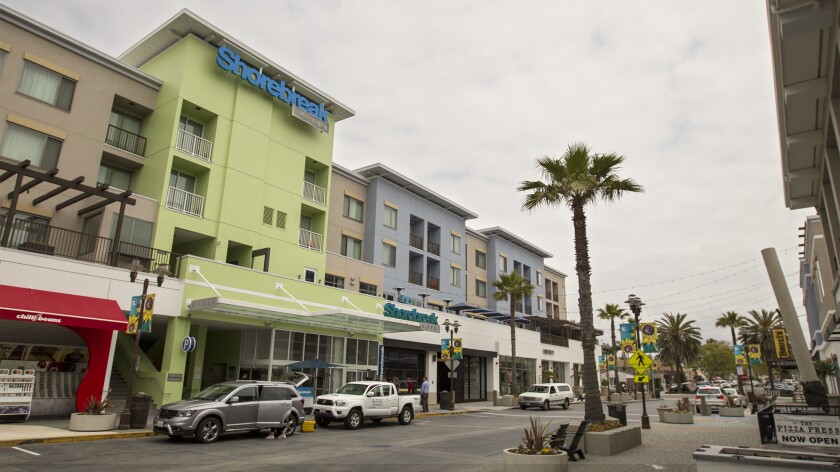 Huntington Beach, trying to be "HB Ready" in the face of the coronavirus, said Tuesday morning that all of its five library branches will be closed to the public through April 15.
City leaders met — several feet apart from one another — on Monday evening to unanimously declare a local emergency, approve a three-pronged emergency response plan and officially launch the next phase of that program.
The vote triggered the cancellation of all non-essential recreational services at city libraries and community centers. Library late fees and holds are suspended during the closure.
Huntington Beach already had suspended all library events through April 12.
Essential senior care services, including health checks, transit and meal services, will continue, according to the city's new response website, HBready.com.
City Manager Oliver Chi added that the city will begin reassigning staff members from departments affected by closures to help serve residents considered more at risk of serious effects from the coronavirus-caused respiratory disease COVID-19 (those in their 60s or older who have preexisting health issues) and create new programs to address the growing problem.
"[Impacts of social distancing are] creating just unprecedented social upheaval right now," Chi said. "There's no way to mitigate those impacts, but the silver lining right now is all the different levers that government can try to influence are being pulled to try to mitigate the issues that people are experiencing."
Following the lead of state and federal officials, Huntington Beach is asking the community to cancel gatherings of 250 or more people, or gatherings of 10 or more people by organizations that serve the higher-risk population.
The City Council's discussion of specific responses to the coronavirus were punctuated with figures about the virus's potentially devastating effects.
Fire Chief Scott Haberle said the Orange County healthcare system doesn't have the capacity to deal with critical-care patients at the potential rate. About 15% of Orange County's population of about 3 million is 65 or older, according to U.S. Census estimates as of July 1. But the number of staffed hospital and intensive care unit beds in the county amounts to about 5,500, Haberle said.
"The reality is, we can't build more hospitals overnight," Haberle said. "We really need to slow the spread of the disease going forward."
Hotels and other tourist-oriented businesses that pay into the city's transient occupancy tax are expected to see a sharp decline in revenue due to fewer people traveling — at least a 20% decrease in reservations over the next 3½ months, Chi projected.
Officials estimated a loss of $2.5 million to $3 million in the transient occupancy tax, plus $1 million to $1.5 million in sales taxes, for a total loss of $3.5 million to $4.5 million for the city.
"The local hotel industry in Huntington Beach is really one of the bedrocks of our local economy," Chi said. "Those ripples go throughout our entire economy."
The city has been in touch with the Small Business Administration to help local businesses access funding, Chi said.
As part of its response plan, the city also will cancel all work travel, not schedule events with more than 50 people and potentially cancel some commission and community support meetings. City staff also is meeting with community groups, such as the local interfaith council, to coordinate responses for higher-risk populations, Chi said.
"We kind of do what we're doing here, so it's not so much worried about us getting the flu or me getting the flu, it's me transmitting it to somebody else who may not have the wherewithal to combat it," Councilman Mike Posey said.
---
All the latest on Orange County from Orange County.
Get our free TimesOC newsletter.
You may occasionally receive promotional content from the Daily Pilot.