Laguna Beach increases sewer user charge by 5% for 2020-21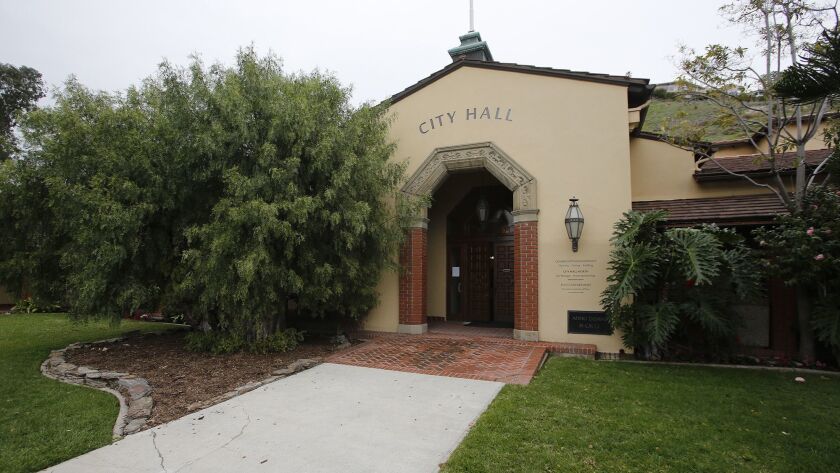 Sewer user charges are officially going up for this year, following a unanimous vote by the Laguna Beach City Council on Tuesday.
The city approved the one-year, 5% increase in May to pay for a wastewater system capital improvement program after originally approving a one-year, 10% increase, following a 1.4-million-gallon sewage spill, but considered other financing options in response to the stay-at-home order by Gov. Gavin Newsom, which city staff said has caused significant impacts to both the city and to ratepayers.
The city of Laguna Beach provides sewer service to about 9,700 users and customers pay for sewage collection service, maintenance of the system and treatment through an annual sewer user charge placed on their property tax bills. Sewer service south of Cardinal Way is provided by the South Coast Water District.
The action taken in May directed city staff to change the adopted budget to reflect the 5% increase and to initiate the process for a protest vote, which began on May 11.
There were 9,747 notices on the sewer charge increase mailed out to each property owner in the city's service area at the mailing addresses on record with the county assessor's office, and only 16 responses were received that protested the increase, a staff report prepared for Tuesday's meeting said.
Economic recovery and business development update
The Laguna Beach City Council also received an update on the implementation of its economic recovery and business development plan, which was approved in May, to revitalize the city's local economy as the coronavirus pandemic has caused the cancellation of one of Laguna Beach's main summer festivals and ahead a prospective $12-million loss in city revenue.
The plan included 14 recommendations, and Assistant City Manager Shohreh Dupuis said the city has completed six and are working on the remaining eight.
The Laguna Beach City Council voted Tuesday in a 4-1 vote to pass along the historical preservation ordinance to a second reading and adoption. It also adopted a negative declaration prepared for the program.
Since May 12, the City Council has approved the Promenade on Forest, which opened on June 15; the first reading of the ordinance that amended business and parking requirements in the Downtown Specific Plan; funding for a business targeting recruiter; formation of the cultural arts invigoration task force; and establishing a grant program for artists called "Fostering Creativity in a Time of Crisis."
Fifteen artists have received grants, Cultural Arts Manager Sian Poeschl said. The task force is currently continuing to develop its recommendations.
Community Development Director Marc Wiener said, so far, the department has issued 10 temporary use permits for outdoor displays and dining for businesses.
The city has also launched its business assistance page on the city's website, deferred its collection of the transient occupancy tax on hotels and developed and enact an urgency ordinance to defer eviction and rent collection for residential and commercial tenants.
The community development department also said it had received requests to allow for dining in parking spaces, which are called parklets. Discussion is tentatively scheduled for July 21, Wiener said.
---
All the latest on Orange County from Orange County.
Get our free TimesOC newsletter.
You may occasionally receive promotional content from the Daily Pilot.